Albert Lincoln Roker Jr., better known by his stage name Al Roker, is an American weatherman, journalist, television personality, actor, author, and businessman (Al Roker Entertainment). In 1996, he started working as a weatherman on NBC's "Today Program," and in 2009, he co-hosted the Weather Channel show "Wake Up with Al."
Al aspired to be a cartoonist since he was a kid, and he worked on many artistic projects for his high school. "The Morning Show Murders" was his debut book, which he followed up with "The Midnight Show Murders" in 2010 and "The Talk Show Murders" in 2011.
He was recognized for 40 years at NBC on the 14th December 2018 program of "Today," and the "Today Plaza" was formally dubbed the "Rokerfeller Plaza" in his honor. Furthermore, during Biden's own inauguration in 2021, Roker got a fist bump with the newly elected president only seconds before he entered the White House as an NBC News correspondent.
Al Roker On Media's Effect On Mental Health
Al Roker has created a name for himself as a ray of sunshine in the media. His outlook is based on a healthy dose of appreciation, a never-ending curiosity, and an ever-evolving understanding of his potential to influence good change in the lives of his audience. Roker gives the first tribute to his wife, ABC newswoman Deborah Roberts, and children, saying, "It's a mix of things." "Having excellent connections is beneficial.
I have three wonderful children and a wonderful wife who is intelligent, a terrific journalist, and who allows me to bounce ideas off of her. As a result, it's wonderful to have individuals in your life that help you stay optimistic." He has his own set of routines. Even on lazy days, Roker turns to music to get his serotonin flowing. "In the mornings, I listen to specific music. The theme from The A-Team is really one of the first things I play," he recalls of the 1980s action series. "It's from a simpler time when the idea of the program was established in the first minute by the theme music.
See also
Why Leonardo DiCaprio may never get married & have Kids Either
And I'm a happy person who likes uplifting pop music. "Sure, you feel fatigued occasionally, just like everyone else," he says. "But, at the end of the day, I've got a terrific job that brings me to locations most people only dream about, where I get to meet people I'd never met before, and where I sometimes get to do some good." You attempt to be realistically optimistic despite the fact that not everything is good."
What is Al Roker Famous For?
Being a weather presenter in the United States, a journalist, a television personality, an actor, an author, and a business owner (Al Roker Entertainment). On NBC's "Today," she is the current weather anchor.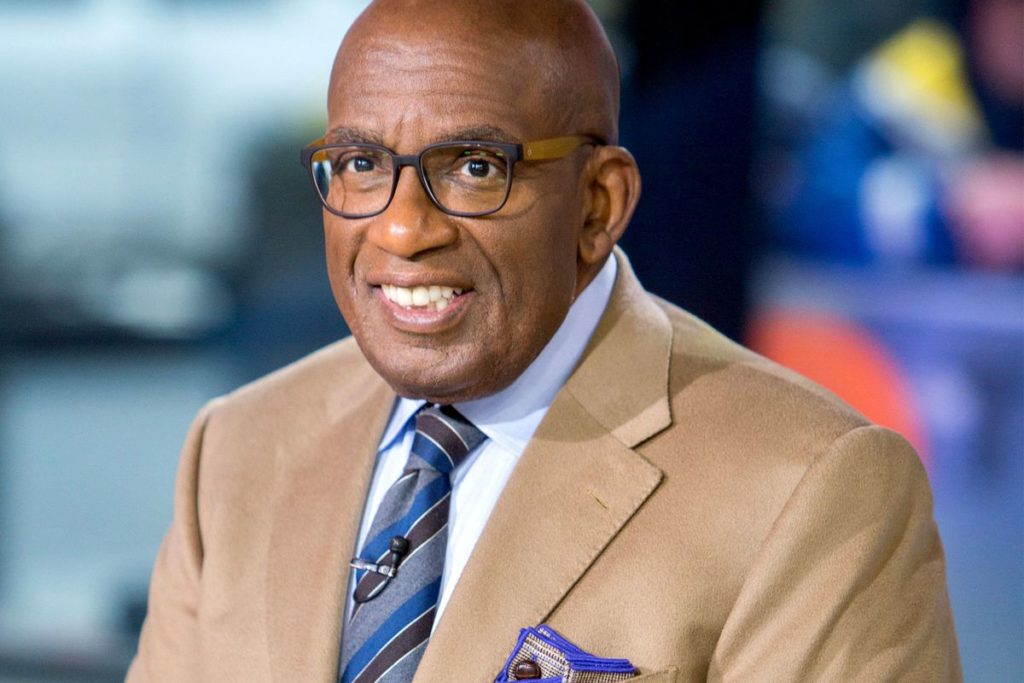 What is Al Roker Real Name?
On August 20, 1954, Al Roker entered the world for the first time in New York City, United States. Albert Lincoln Roker Jr. was his given name when he was born into a Catholic household. He is of American nationality and comes from a mixed ethnic background, as his father's family is of African-Bahamian heritage and his mother's family is of African-Jamaican descent. Al became 67 years old in 2021, and his star sign is Leo, according to his birthdate.
As a result, his race is white. He is the son of Isabel Bernadette (mother), who is of Jamaican heritage, and Albert Lincoln Roker Sr., who is of Bahamian descent and works as a bus driver. Christopher Roker and Alisa Smith are his two siblings. When it comes to Al's scholastic credentials, he graduated from Manhattan's Xavier High School. He earned a B.A. in communications from the State University of New York at Oswego in 1976.
Al Roker Career Timeline
From 1974 to 1976, Al Roker worked as a weather anchor for CBS affiliate WHEN-TV (now WTVH) in Syracuse, New York, before moving to Washington, D.C. and taking a weather casting job at independent station WTTG. Roker's NBC career started in 1978, when he was employed at WKYC in Cleveland, and after five years, he was elevated to the network's flagship station, WNBC-TV in his hometown.
From 1983 to 1996, he was a frequent replacement for NBC News forecaster Joe Witte on "NBC News at Sunrise," and from 1990 to 1995, he stood in for Willard Scott, Bryant Gumbel, and Matt Lauer on the "Today Show." He took over as presenter of "The Al Roker Show" in 1995. On an episode of the talk program "Late Night with David Letterman," he also participated in an elevator race, which led to Roker becoming the forecaster for "Weekend Today."
Al co-hosted the third hour of Today named "Today's Take" at the beginning of November 2012, in addition to his duties as "Today Show" weatherman and anchor. "Today's Take" was terminated in February 2017 in favor of "Megyn Kelly Today," and its last episode aired on September 22, 2017, but "Megyn Kelly Today" was canceled in 2018, following which she returned to co-host "3rd Hour Today."
Al got a fist bump with the newly elected president minutes before Biden entered the White House as an NBC News correspondent for his own inauguration in 2021. In addition, Al has presented NBC's coverage of the Macy's Thanksgiving Day Parade since 1995, and from 1996 to 1997, he hosted the MSNBC game program "Remember This?" In 2008, he hosted NBC's "Celebrity Family Feud" and participated on Merv Griffin's game programs "Jeopardy!" and "Wheel of Fortune" as a celebrity participant.
He also gave projections for various radio stations, including the smooth jazz radio station WQCD (101.9 FM) in New York and the smooth jazz radio station WNWV in Cleveland (107.3 FM). On September 5th, 2018, it was revealed that he will play Joe in the Broadway musical Waitress for a six-week run from October 5th to November 11th. Furthermore, starting in 2009, Roker co-authored a series of murder mysteries starring Billy Blessing, the second of which, "The Midnight Show Murders" (2010), was nominated for a 2011 Nero Award.
In 2010, she wrote "The Morning Show Murders," and in 2016, she published the nonfiction book "Been There, Done That: Family Wisdom for Modern Times." In addition, in the year 2020, Al appeared in the TV series "The Blacklist" as himself. On the 10th of May 2021, Al returned to Cleveland to report on the city's reopening efforts following the COVID-19 pandemic, and while living on the "Today Show," WKYC chief meteorologist Betsy Kling announced that the station had named the radar tower on top of the WKYC building the "Roker Tower," and presented Roker with a plaque to commemorate the occasion.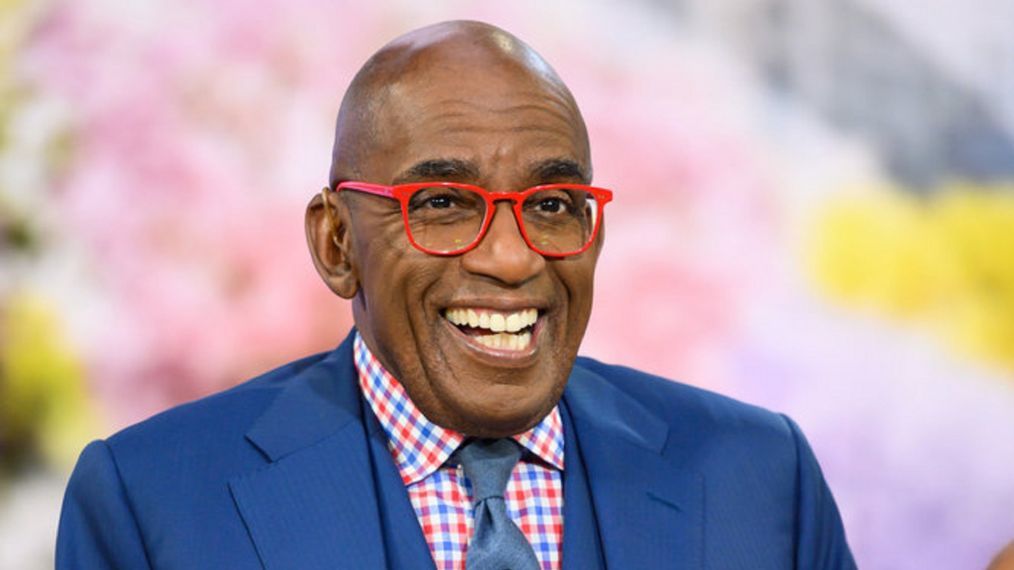 Who is Al Roker Wife?
Al Roker is a happily married man. On September 16, 1995, he married fellow journalist Deborah Roberts, who has worked for both ABC and NBC. In December 1984, he married Alice Bell, a producer for WNBC. They eventually divorced.
Al is the father of three sons and daughters. In 1987, he and Bell adopted Courtney as a baby. He and Roberts have a daughter, Leila, who was born on November 17, 1998, and a boy, Nicholas, who was born on July 18, 2002. Al is straight in terms of sexual orientation.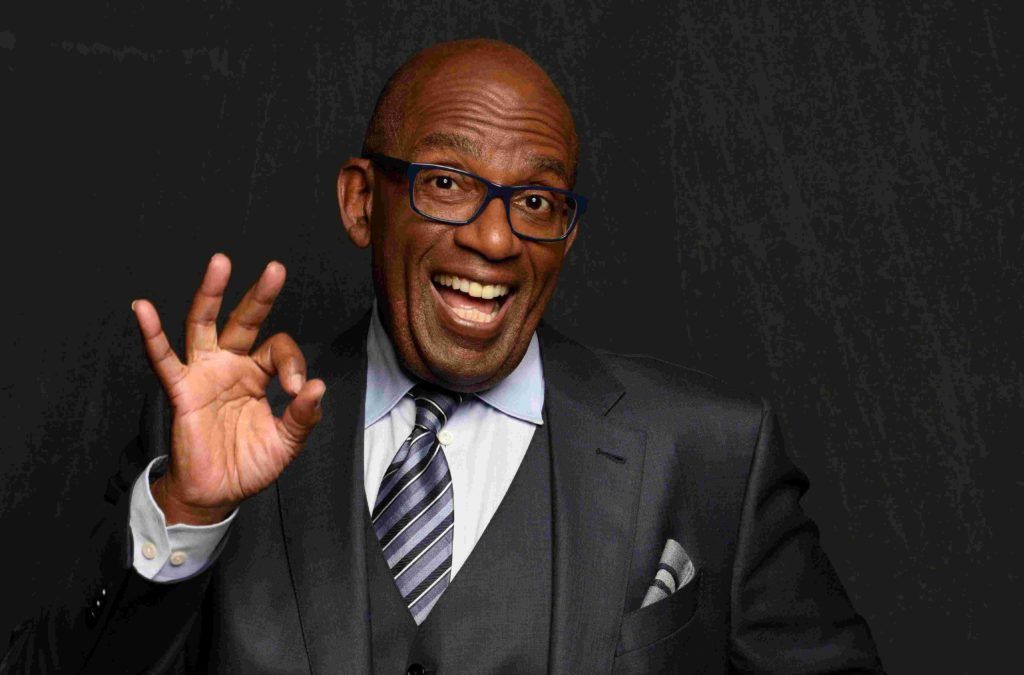 How much is Al Roker Net Worth?
Al Roker has a net worth of $70 million as of 2021, according to the publication, and his NBC compensation is $10 million each year. His most recent contract is a five-year, $50 million pact with "The Today Show" and "The Weather Channel." He has starred in many ads, including a television commercial for Lipton's Brisk iced tea in 2002. Roker's job as a weather presenter, journalist, television personality, actor, author, and company owner is his primary source of income.
What is the Height of Al Roker?
Al Roker has a healthy bodyweight of 64 kg (141 lbs) and stands at a perfect height of 5 ft 6.5 in or 169 cm. He has a hairless head and dark brown eyes. Al is of ordinary height and frame. In November 2020, he stated that he had been diagnosed with prostate cancer in September 2020. On November 9th, he had a successful procedure, and by November 17th, he was healing at home. In September of this year, Roker had hip replacement surgery.
Did You Know?
Prior to joining television, Al had aspired to be a cartoonist. Al has declared himself an animation fanatic, claiming to hold over 100 original cels. He has said that if he could discover the doorway to Toontown, he would gladly give up half of his belongings. David Letterman has interviewed him on a number of occasions. He received his schooling at Xavier High School, where he joined the Cartooning and Illustration Club.