Alba Baptista is a Portuguese actress who has gained recognition for her role in the Netflix series "Warrior Nun." After that, she appeared in a number of Portuguese television shows and movies, including A Impostora, Filha da Lei, A Criaço, and Jogo Duplo.
Alba Baptista's Bio, Age
Alba Baptista was born on July 10, 1997, in Lisbon, Portugal.
Educational Background
Alba Baptista studied in Portugal at a German school.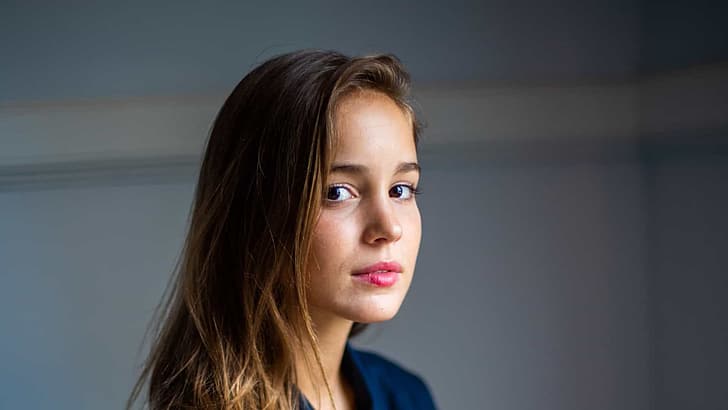 Career
Alba Baptista's journey in the world of acting began at a young age when she started attending drama classes. Her passion for the work and commitment to improving her abilities rapidly set her on the path to success. Her early roles in Portuguese television series and films allowed her to gain valuable experience and exposure in the industry. She began her career in her native Portugal with the 2014–2015 television series Jardins Proibidos.
In 2015, Alba Baptista made her debut on the big screen in the film "Miami." She made a breakthrough in 2018 when she was given the leading role of "Amélia" in the popular Portuguese movie "Patrick." She was well known for this role, which showed her acting talent.
See also
Why Leonardo DiCaprio may never get married & have Kids Either
Alba Baptista gained worldwide fame for her performance as "Ava Silva" in the Netflix original series "Warrior Nun." The series premiered in 2020 and is about a young woman who discovers she has supernatural abilities and becomes part of an ancient order of warrior nuns. Baptista's portrayal of Ava received praise for its depth and complexity, and she quickly became a fan favorite. Her performance raised her reputation in the international entertainment industry and helped the show in gaining a devoted fan base.
Baptista's success in "Warrior Nun" opened doors to new opportunities. Her talent and versatility were recognized beyond the borders of Portugal, and she started receiving offers for projects in different parts of the world. Baptista was cast in the American horror film "Monster Hunter" alongside Milla Jovovich and Tony Jaa as a result of her emerging popularity.
One of Alba Baptista's strengths as an actress is her ability to adapt to a wide range of roles. She is a demanded talent in the industry because of the emotional depth and authenticity of her performances.
Baptista's career choice reflects her dedication to breaking down barriers. As a Portuguese actress, she has succeeded in moving to international projects, showing that talent knows no bounds. Her achievements are also an inspiration to aspiring actors, particularly those from smaller entertainment markets, showing that talent and determination can lead to global recognition.
In addition to her acting career, Alba Baptista has also used her platform to advocate for social and environmental causes. She has been vocal about issues such as climate change and has used her influence to raise awareness about these pressing matters.
How did Chris Evans and Alba Baptista meet?

In the summer of 2021, Chris was shooting "The Gray Man" and Alba was working on the "Warrior Nun" series.
Who is Alba Baptista dating?
Alba Baptista has been in a long-term relationship with Chris Evans.
What is Alba Baptista's Net Worth?
Alba Baptista has an estimated Net Worth of $1 Million.