Alica Schmidt is a talented athlete from Germany who competed for her country on teams that finished second at the 2017 European Athletics U20 Championships and third at the 2019 European Athletics U23 Championships in the 4 x 400-meter relay event.
She previously worked as a fitness instructor for Bundesliga team Borussia Dortmund. At the 2020 Summer Olympics, Schmidt was a member of the German relay team.
Alica Schmidt's Bio, Age
Alica Schmidt was born on November 8, 1998, in Worms, Germany. She is now living in Ingolstadt, Bavaria, Germany with her family.
Educational Background
Alica Schmidt received her education at Fresenius University of Applied Sciences.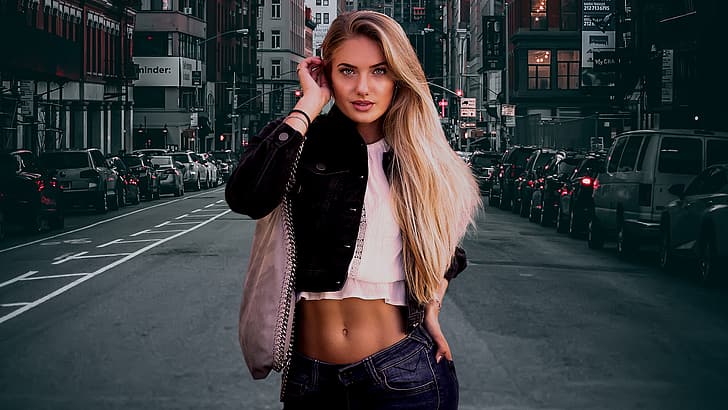 Career
Alica Schmidt's journey in athletics began at a young age. She quickly progressed through the ranks of junior competitions, proving her potential to compete at the highest levels of the sport.
See also
Why Leonardo DiCaprio may never get married & have Kids Either
Schmidt made her breakthrough in 2017 when she represented Germany at the European Athletics U20 Championships in Grosseto, Italy. There, she won a gold medal in the 4×400-meter relay and a bronze medal in the 4×100-meter relay. These victories showed her ability to perform under pressure and her versatility as a sprinter.
One of the highlights of Schmidt's career came in 2018 when she participated in the World Junior Championships in Tampere, Finland. She made it to the final of the 4×400-meter relay and secured a silver medal, establishing her status as one of Germany's rising track and field stars. Her performances at these international events drew attention not only for her athletic skills but also for her striking looks, earning her the title of "World's Sexiest Athlete".
She consistently improved her personal best times in various sprint events, including the 400 meters and the 200 meters. Schmidt made the decision to concentrate on her outdoor season rather than compete at the 2022 World Athletics Indoor Championships. At the 2022 European Athletics Championships, Schmidt was a member of the German team that placed fifth in the final of the 4 x 400-meter relay event.
Her commitment to training and competitive spirit made her an unstoppable competitor on the track, earning her the respect of fellow athletes and fans around the world.
Schmidt also gained recognition outside of athletics. She has a strong presence on social media, particularly on Instagram, where she shares her training routines, personal life, and fashion interests with her followers. This combination of athletic skills and social media presence has made her a role model for young athletes who dream of making their mark in the sports world.
Why is Alica Schmidt famous?

Alica Schmidt is admired for her physical beauty all over the world. She is skilled in the track and field sport. At the 2017 European Athletics U20 Championships, she ran for Germany on the 4*400 relay team that won the silver medal.
Who is Alica Schmidt dating?
Alica Schmidt has been dating German bodybuilder and fitness coach Fredi Richter.
What is Alica Schmidt's Net Worth?
Alica Schmidt has an estimated Net Worth of $0.6 Million.