The American actress Amanda Peet gained national attention after starring in the 2000 crime comedy "The Whole Nine Yards." She started out in tiny television appearances and advertisements in the 1990s before making her way into movies.
After acting in the American romantic comedy "Something's Gotta Give," she had an appearance in the American comedy "Saving Silverman."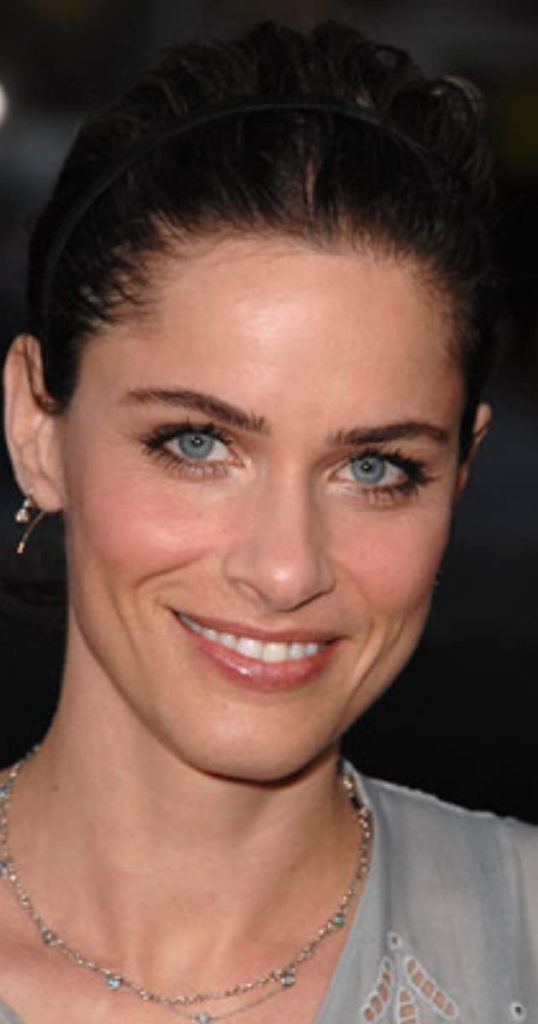 Amanda Peet's Date of Birth and Parents
Charles D. Peet, Jr. and Penny Levy welcomed Amanda Peet into the world on January 11, 1972, in New York City. Her mother worked as a social worker, while her father was a business lawyer.
Samuel Roxy Rothafel, a theater entrepreneur, and Samuel Levy, a politician who served as the Borough President of Manhattan, are also connected to Peet; they were both her maternal great-grandfathers.
She was brought up in the Quaker tradition; her mother was Jewish and her father was a Quaker. At the age of seven, Peet relocated to London. Four years later, she returned to New York and enrolled at the Friends Seminary, a Manhattan-based private day school.
See also
Why Leonardo DiCaprio may never get married & have Kids Either
Amanda Peet's Education
She enrolled at Columbia University, where she obtained her American history degree. Following graduating, Peet spent four years studying acting with Uta Hagen and had many Broadway appearances.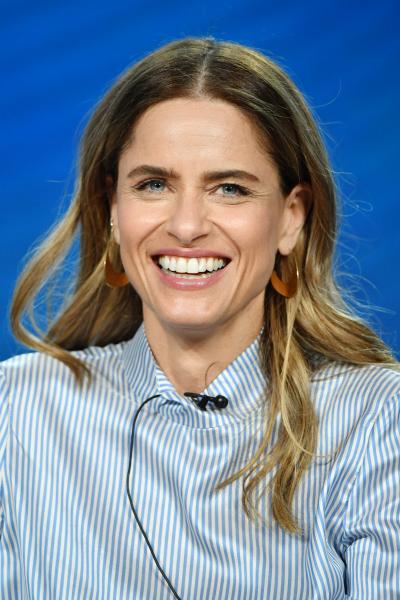 Amanda Peet's Career
She had a part in the 1995 American thriller drama "Animal Room," which served as her cinematic debut. She shared the screen with actors like Neil Patrick Harris and Matthew Lillard (as a drug addict).
She also made her television debut in 1995 in the episode "Hot Pursuit" of the American legal drama and police procedural series "Law & Order." Winterlude and Virginity were two short films she worked on in 1996.
She was given the opportunity to collaborate with George Clooney and Michelle Marie Pfeiffer in the 1996 romantic comedy "One Fine Day." In the same year, she starred with Cameron Diaz and Jennifer Aniston in the romantic comedy "She's the One."
Peet continued to earn jobs, but she had to wait until 1999 to land the lead in a television series. She was chosen for the television comedy-drama "Jack & Jill" in America. She appeared on the program from 1999 to 2001, appearing in 32 episodes as "Jacqueline Barrett."
Peet had a number of brief appearances in movies during the close of the 1990s; most of the movies belonged to the romantic comedy type. Her well-liked movies at this time were "Grind," "Playing by Heart," "Simply Irresistible," and "Body Shots."
Then she played Debbie Klausman in the biographical comedy-drama movie "Isn't She Great" in 2000.
Peet was chosen to play "Jill St. Claire" in the American criminal comedy movie "The Whole Nine Yards" in 2000.
She collaborated with people like Natasha Henstridge, Bruce Willis, Matthew Perry, and Michael Clarke Duncan. Both the reviewers and the crowd praised Peet's performance in the movie.
In the 2000 comedy "Whipped," which starred a number of well-known actors, Amanda Peet played the lead. She shared the stage with Bridget Moynahan, Callie Thorne, Beth Ostrosky, Brian Van Holt, and Beth Ostrosky.
Peet garnered a lot of appreciation for her performance despite the film's mixed reviews. She was also named one of People magazine's 50 Most Beautiful People in the World and received the Young Hollywood Award for Best New Style Maker.
She shared the screen with Jason Biggs, Steve Zahn, and Jack Black in the comedy-drama movie "Saving Silverman" in 2001. The movie earned negative reviews in addition to receiving harsh criticism for its weak plot.
In the early and middle of the 2000s, Amanda Peet had many cinematic appearances. She played "Paris" in the 2003 American psychological thriller "Identity."
She also appeared in the romantic comedy movie "Something's Gotta Give" with Jack Nicholson and Diane Keaton. Peet co-starred with Ashton Kutcher in the romantic comedy-drama movie "A Lot Like Love" in 2005.
Their on-screen connection was well-discussed, and viewers adored the duo. The story of the movie was about two people whose friendship and passion turn into a serious relationship. Peet received a Teen Choice Award nomination for "Choice Movie Actress – Comedy."
In the 2006 season of the American comedy-drama television series "Studio 60 on the Sunset Strip," Amanda Peet was cast in the character of "Jordan McDeere," the newly appointed president of an entertainment program. Peet participated in the 22-episode run of the program the whole time.
Peet had additional cinematic appearances over the course of the next ten years, often in supporting parts.
She made appearances in "What Doesn't Kill You" and "The X-Files: I Want to Believe." She also had an appearance in the epic science fiction disaster movie "2012" from America.
She received a Teen Choice Award nomination for "Choice Movie Actress – Sci-Fi." 'Please Give,' 'Gulliver's Travels,' 'Identity Thief,' and 'Trust Me' are some of her other well-known works.
After making many cameo appearances on television, Peet began working on the legal political drama series "The Good Wife" in 2012. She also starred in the main roles of "Togetherness" and "Brockmire" as "Tina Morris" and "Jules," respectively.