Brad Pitt is a well-known American actor and film producer whose talent, charm, and versatility have left a lasting impact on the entertainment industry. Pitt made his name as a cowboy hitchhiker in Ridley Scott's 1991 road movie Thelma & Louise. His first major roles in high-profile productions were in the drama movies Legends of the Fall (1994) and A River Runs Through It (1992).
Brad Pitt's Bio, Age
Brad Pitt was born on December 18, 1963, in Shawnee, Oklahoma, as William Bradley Pitt. He grew up in Springfield, Missouri.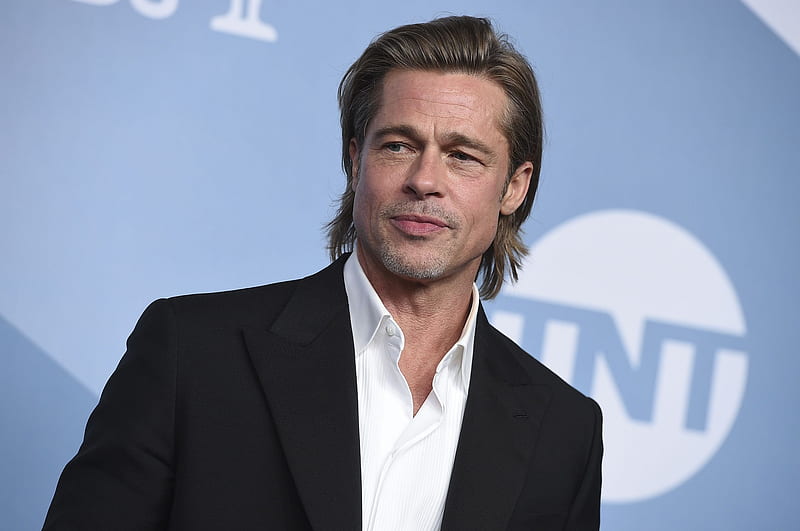 Career
Pitt's journey to stardom began in the late 1980s when he moved to Los Angeles to pursue acting. After a few minor roles in television series like "Dallas" and "21 Jump Street," his breakthrough came with the 1991 film "Thelma & Louise," where he played a charming drifter. His good looks and undeniable talent quickly gained attention, making him a highly demanded-actor in Hollywood.
He starred in popular films like "A River Runs Through It" (1992) and "Legends of the Fall" (1994), earning recognition for his acting skills. His roles as a detective in the neo-noir crime thriller "Se7en" (1995) and as a mental patient in "12 Monkeys" (1995) earned him his first Academy Award nomination for Best Supporting Actor.
Pitt's rise to stardom was established by his performance in David Fincher's "Fight Club" (1999). The film became an instant hit and strengthened Pitt's reputation as a leading man in Hollywood. His collaboration with Fincher continued with "The Curious Case of Benjamin Button" (2008), where Pitt played a man who ages backward, earning him another Oscar nomination for Best Actor.
See also
Why Leonardo DiCaprio may never get married & have Kids Either
Pitt played charming and elegant conman Rusty Ryan along with a large cast in "Ocean's Eleven" (2001) and its sequels, which grew into one of his most iconic roles. These films were huge box office successes and showed Pitt's comedic timing and chemistry with his co-stars.
In 2009, Brad Pitt took on the role of producer with his company, Plan B Entertainment. The company has since been responsible for producing critically praised and commercially successful films, including "12 Years a Slave" (2013), which won the Academy Award for Best Picture, and "Moonlight" (2016), which also received the same honor.
Pitt's acting career remained successful throughout the decade of 2010. He won his first Academy Award for acting in 2020, taking home the Oscar for Best Supporting Actor for his role as Cliff Booth in Quentin Tarantino's "Once Upon a Time in Hollywood" (2019). The film also earned him numerous other honors and nominations.
Aside from his acting and producing career, Pitt has been involved in various charitable activities. He co-founded the Make It Right Foundation, which aimed to rebuild homes in New Orleans after Hurricane Katrina and has been an advocate for environmental causes.
Did Angelina Jolie love Brad Pitt?

On the set of their first film together, "Mr. and Mrs. Smith," Brad and Angelina first met and began dating. Over the course of their time together, they grew closer.
Who is Brad Pitt dating?
Brad Pitt has been dating Ines de Ramon for one year.
What is Brad Pitt's Net Worth?
Brad Pitt's Net Worth is estimated to be $420 million.