Brooks Robinson is widely regarded as one of the greatest third basemen in the history of Major League Baseball (MLB). His legendary career, which he spent mostly with the Baltimore Orioles from 1955 to 1977, made him a legend not only in Baltimore but also throughout the baseball world.
Brooks Robinson's Bio, Age
Brooks Robinson was born on May 18, 1937, in Little Rock, Arkansas. He is the son of Brooks Calbert Sr. and Ethel Mae Robinson. His father worked for Colonial Bakery in Little Rock and later became a captain with the Little Rock Fire Department and his mother worked for Sears Roebuck & Company.
Educational Background
Brooks Robinson graduated from Little Rock Central High School.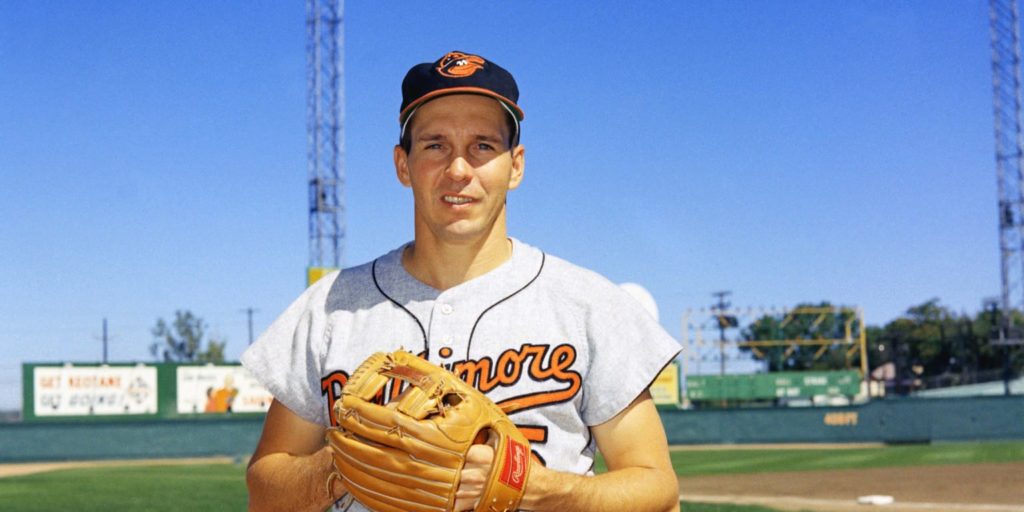 Career
Robinson's journey in professional baseball began when he signed with the Baltimore Orioles in 1955. He made his MLB debut on September 17, 1955, at the age of 18. In his early years, he had great fielding potential but had trouble scoring. But over time, his commitment to improving his hitting technique and work ethic paid off.
When Robinson joined the Orioles as a teenager in 1955, he quickly established himself as the team's focal point. From 1965 to 1974, the Orioles had the best record in the major leagues, winning four American League (AL) pennants and two World Series championships.
See also
Why Leonardo DiCaprio may never get married & have Kids Either
Robinson enhanced his reputation as a superb defensive player throughout the 1960s. He won an incredible 16 Gold Glove Awards during his career, a record that still stands today for a non-pitcher. He was a defensive powerhouse at the hot corner because of his flexibility, quick reflexes, and exceptional throwing arm. Robinson became a legendary fielder due to his extraordinary ability to make balancing plays and baseball intelligence.
But Robinson wasn't just a defensive specialist, he also became a consistent and potent hitter. In 1964, he won the American League Most Valuable Player (MVP) award after batting .317 with 28 home runs and 118 RBIs. This was an impressive achievement for a player known primarily for his fielding skills.
One of the important moments of Robinson's career came during the 1970 World Series when the Baltimore Orioles faced the Cincinnati Reds. Robinson's incredible defensive plays at third base in that series earned him the nickname "The Human Vacuum Cleaner." His performance, both offensively and defensively, played a crucial role in the Orioles' World Series victory.
How many All-Star Games was Brooks Robinson in?

Robinson participated in 18 All-Star Games throughout his career, which is more than Hank Aaron, Willie Mays, and Stan Musial combined. Robinson was an All-Star for 15 straight seasons (1960–1974), despite the fact that his total was boosted by the existence of multiple All-Star Games in the years 1960–1962.

How old was Brooks Robinson when he died?

Baltimore Orioles shared the news of the passing of Brooks Robinson. He died at the age of 86 years. His remarkable achievements and contributions to the sport will forever be remembered.
Who is Brooks Robinson dating?
Brooks Robinson was married to Connie Butcher. They first met in 1959.
What is Brooks Robinson's Net Worth?
Brooks Robinson has an estimated Net Worth of $4 million.