Choi Min-ho was known by the name Mononym Minho. He performs as an actor,  singer, rapper, dancer, and songwriter He made his debut in a k-pop group in Korea called "SHINee" which was managed by "SM Entertainment". Minho is the main rapper and main visual of the Korean group SHINee.
Similarly, Minho made his debut with 4 other members; Taemin, Key, Jonghyun, and Onew. Their group became famous for their unique voices, exciting dance, and fashionable clothing. Their extremely catchy tunes made them a global trend.
Additionally, Minho began modeling and received offers from various brands for commercials. He soon entered the acting industry after becoming well-known for his "visuals".
Choi Min-ho's Bio, Age
Minho was born on December 9th, 1991 in the South Korean city of Incheon's Michuho District. His father is a well-known South Korean football coach who played in K-League in 1985 the first time as a football player.
Minho was found at the SM Casting System in 2006. In  March 2008, he posed for Ha Sang beg's Seoul Collection F/W 08-09. Minho was selected to join the group SHINee a month later.
See also
The Natural Solution to Erectile Dysfunction
Educational Background.
On February 10, 2010, Choi Min-ho completed his Graduation from Konkuk University. In 2010, he got admitted to Konkuk's part-time admission program for the arts and culture film major and he graduated in 2015.
Career
Choi Min-ho's first appearance was in the television series "The Precious You" in 2008, and it was a "special appearance" at the time. Soon after, he was cast in other television shows, with growing roles. In 2016, he was cast in the film "Canola," with another popular actress, Kim Go Eun.
Minho debut in the South Korean boy band "Shinee" made him one of the best-selling Korean artists. Apart from group activities, he made his acting debut in KBS2's drama special Pianist in November 2010.
Minho appeared in TV shows such as Salamander Guru and The Shadows (2012), To the Beautiful You (2012), Medical Top Team (2013), My First Time (2015), and Hwarang: The Poet Warrior Youth. (2016).
Minho made his feature film debut in 2016 with Canola. As a solo artist, he has released the digital singles "I'm Home" (2019) and "Heartbreak" (2019). (2021). In 2022, he released his first solo EP, Chase.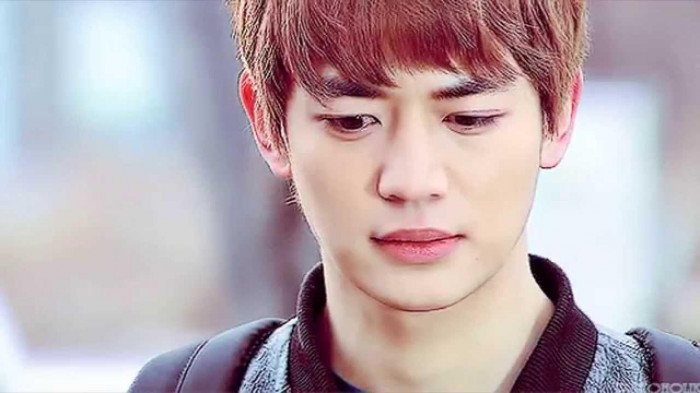 Achievements
Choi Min-ho recently won the SBS new star award for his part in the drama "To the beautiful you".
The most popular song performed by Minho is "Heartbreak" which received a higher position in the lists of his performances.
Minho used his athletic abilities to his advantage. He was personally trained for the role by former Korean national high jumper Kim Tae-young. He won the New Star Award at the 2012 SBS Drama Awards for his performance.
Over the next few years, Minho continued getting television experience, with lead roles in the medical drama "Medical Top Team" (2013) and the slice-of-life series "My First Time"(2015). In 2013, MINHO was nominated for Best New Actor.
Under the direction of rap mentor JQ, Minho started contributing to the rap production of Shinee's songs with their debut studio album The Shinee World. JQ praised writing skills in "a few genius moments here and there,". He particularly liked Choi's rap lyrics for Shinee's single "Juliette" from 2009.
Did Choi Min-ho go into the military?

Choi Min-ho was honored as an "exemplary marine soldier" by the Republic of Korea Marine Corps for refusing early discharge to participate in defense drills. He completed his military service on November 15, 2020.

Did any SHINee members go to the military?

Taemin joined the military on May 31, 2021

Source: WallpaperCave
What is Choi Min-ho's Net Worth?
Choi Min-ho has an estimated net worth of $5 million.
Who is Choi Min-ho dating currently?
Choi Min-ho is said to be dating Choi Suli, a former member of the band f(x), as well as Kim Yuri, a member of the girl group Girs Generations. However, there is currently no verified information on his actual girlfriend.
Body Measurement
Height: 5 feet 11 inches
Weight: 75 kg
Hair Color: Black
Eye color: Dark Brown