Claudia Alende is a Brazilian model, singer, entrepreneur, and social media personality who gained fame for her stunning looks and striking resemblance to actress Megan Fox. She is also the owner of Blanc Media and the founder of Burger Babes.
Claudia Alende's Bio, Age
Claudia Alende was born on October 9, 1993, in Francisco Beltrão, Paraná, Brazil. Her parents are Dolores Manfrin Alende, a lawyer, and Claudio Alende, a doctor.
She was viewed as a "tomboy" when she was younger and had little interest in modeling. Instead, she preferred to play video games.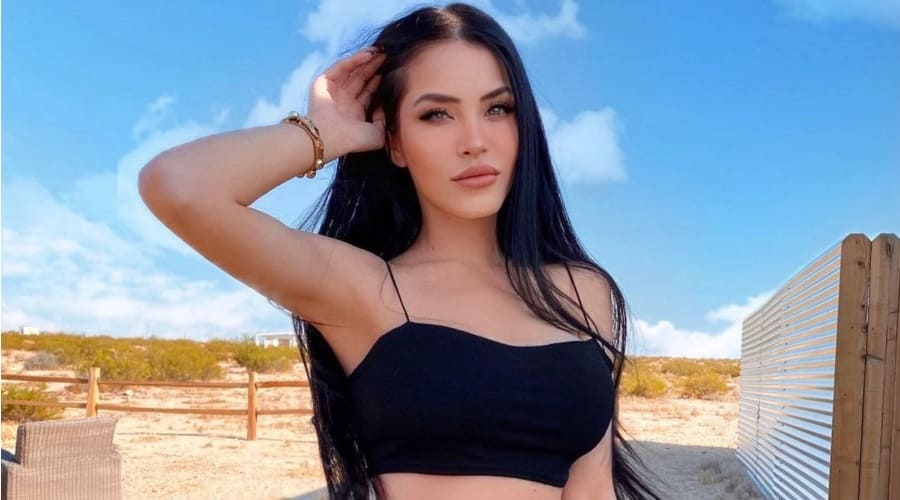 Career
Claudia embarked on a successful career that has seen her rise to prominence in the entertainment industry. Claudia Alende developed a passion for modeling and the world of fashion. Her captivating beauty and unique features caught the attention of many, and she quickly gained a substantial following on social media platforms. Her Instagram account, in particular, became a hub for her fans, as she shared her glamorous photoshoots and daily life updates.
Claudia's big break came in 2014 when she competed in the Miss Bumbum Brazil pageant. Miss Bumbum is an annual pageant that seeks Brazil's most attractive derriere. Claudia's stunning physique, paired with her lovely appearance, drove her to second place. Although she did not win the title, her involvement drew a lot of attention and launched her to international fame.
See also
Why Leonardo DiCaprio may never get married & have Kids Either
Claudia Alende enjoyed the rewards of her victory in the Miss Bumbum contest by leveraging her newfound fame. She continued to build her social media presence and collaborated with various brands as a model and influencer. Her striking resemblance to Megan Fox drew further attention and earned her the nickname "Brazilian Megan Fox."
In addition to her modeling career, Claudia also ventured into entrepreneurship. She founded her own beauty and cosmetics company called "Bumbum Cream," which offers a range of skincare products. The brand gained popularity among her fans and beauty enthusiasts, further expanding Claudia's business ventures.
Over the years, Claudia Alende has amassed a massive following on social media. Her Instagram account alone boasts millions of followers who admire her beauty, fashion sense, and lifestyle. She regularly engages with her fans, sharing glimpses of her travels, fashion choices, and entrepreneurial endeavors.
She has used her platform to raise awareness and support for various charitable causes, including environmental issues and animal rights. Through her influence, Claudia aims to make a positive impact on society and inspire others to contribute to meaningful causes.
Claudia Alende has built a successful career as a model, entrepreneur, and social media personality. Claudia's journey from a small town in Brazil to international recognition serves as an inspiration for aspiring models and entrepreneurs alike. As she continues to evolve and expand her endeavors, Claudia remains a prominent figure in the entertainment industry and a role model for her fans worldwide
Who is Claudia Alende dating?
Claudia Alende is married to Michel Grasiani. The couple started dating in 2008
What is Claudia Alende's Net Worth?
Claudia Alende has an estimated net worth of $6.5 million.
Body Measurement
Height: 5 feet 4 inches
Weight: 56 kg
Hair Color: Black
Eye color: Brown