Creed Humphrey is an American football player with the National Football League's Kansas City Chiefs (NFL). The Chiefs selected him in the second round of the NFL Draft in 2021.
He signed his rookie deal with the Chiefs on May 13, 2021. In the Chiefs' season opener against the Cleveland Browns, he earned his first career start. He was the Big 12 Conference's offensive lineman of the year in 2019 and 2020 while playing college football at Oklahoma. His current team's jersey number is 52.
Creed Humphrey win the fan Pro Bowl vote
Chiefs C Creed Humphrey has been voted the AFC's center position leader with 128,608 votes. He overtook Patriots C David Andrews, who had previously received almost 77K votes for the job. Humphrey is now the all-time leader in center votes, surpassing Travis Kelce's brother Jason, who garnered the most votes in the NFC with 98,380.
The NFL has released the final results of fan voting for the 2022 Pro Bowl, and Kansas City Chiefs rookie center Creed Humphrey has raced to the top of the AFC standings. Humphrey has been the best center in the NFL this season, but it required a coordinated effort by Chiefs fans to propel him to the top – an effort that included Scott Stapp, the rock band Creed's vocalist.
Humphrey, along with tight end Travis Kelce and safety Tyrann Mathieu, is one of three Chiefs players to finish as the highest vote-getter at his position in the AFC. The 2022 Pro Bowl will be held at Allegiant Stadium in Las Vegas on Sunday, February 6 at 2 p.m., and will be broadcast on ABC, ESPN, and ESPN Deportes.
See also
Why Leonardo DiCaprio may never get married & have Kids Either
What is Creed Humphrey Famous For?
Being a professional football player in the NFL.
Serving as the center for the Kansas City Chiefs.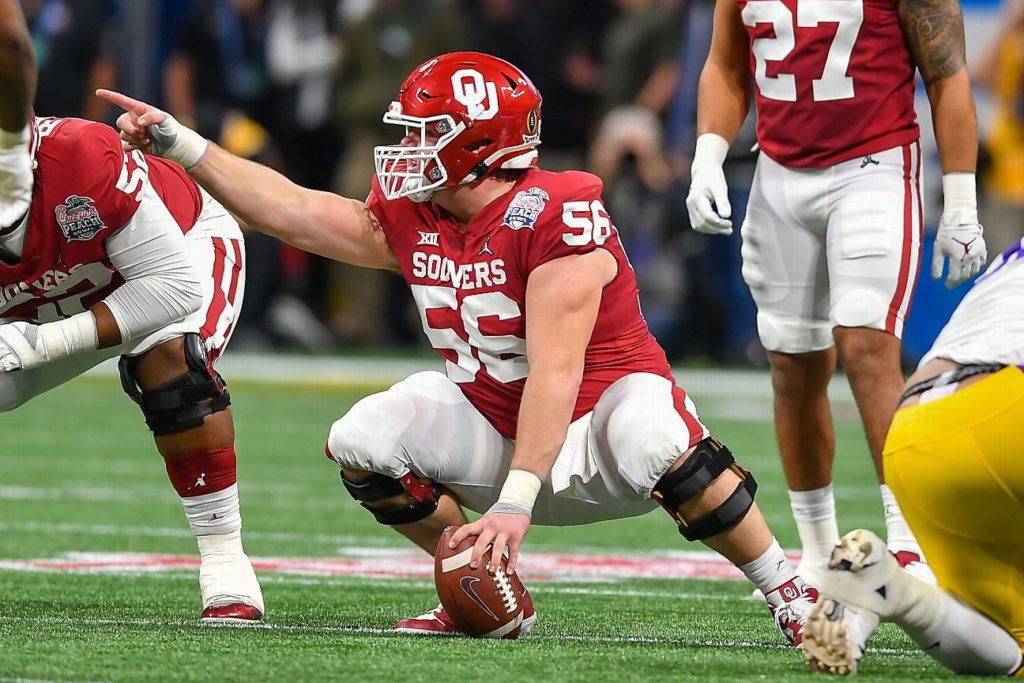 Who are the Parents of Creed Humphrey? Know About His Age, Family, and Education
On June 28, 1999, his parents welcomed Creed Humphrey into the world. He was born and raised in Shawnee, Oklahoma. In the year 2021, he became 22 years old. In terms of his parents, he was born to Chad Humphrey and Melisa Humphrey.
Creed's father was a former wrestler who was a three-time All-American wrestler, and his father influenced Creed's interest in athletics. He began wrestling training at the age of four. His nationality is American, and he is of the American-White ethnicity. His ethnicity is White. He was reared in a poor household and spent his youth there. His family has always been really supportive of him. His zodiac sign is Cancer, and he practices Christianity.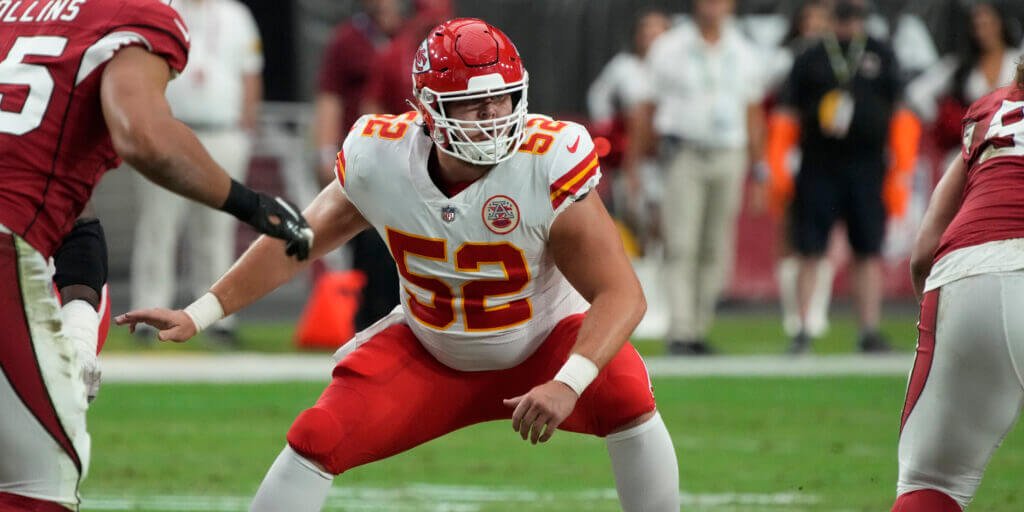 Creed Humphrey went to Shawnee High School in Shawnee, Oklahoma for his schooling. He was a defensive lineman as well as a center there. He also took part in the 2017 United States Army All-American Game. He was rated 294th overall in his recruiting class, but he was the 5th top prospect from Oklahoma and the 3rd best center in the USA.
Later, he was offered scholarships from Alabama, Texas A&M, Texas, Oklahoma State, Oklahoma, Vanderbilt, and Virginia Tech, among others. After that, in June 2016, he committed to Texas A&M. He signed a National Letter of Intent with Oklahoma after a few months. In 2017, he was redshirted during his first year at Oklahoma. After a year, he has appeared in 14 games, starting 12 of them.
In the year 2019, he returned to Oklahoma as the starting center. In both seasons of 2020, he was voted the Big 12 Conference's offensive lineman of the year. He then stated that he will bypass his last year of eligibility and enter the NFL Draft in 2021.
Creed Humphrey Professional Career Timeline
The Kansas City Chiefs picked Creed Humphrey in the second round (63rd overall) in the 2021 NFL Draft.
On May 13, 2021, he signed his rookie deal with the Chiefs. Then, in the Chiefs' Week 1 game against the Cleveland Browns, he got his first career start. Pro Football Focus selected him to their mid-season All-Rookie and All-Pro teams on November 3rd, 2021.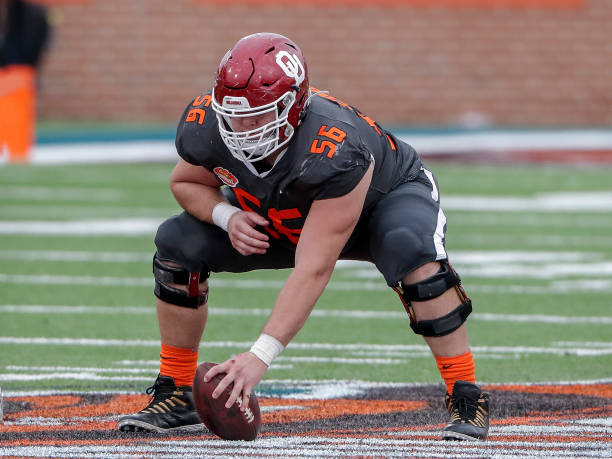 Awards and Achievements
2 Offensive Lineman of the Year in the Big 12 (2019, 2020)
2 All-Big 12 first-team selections (2019, 2020)
All-Big 12 second team (2018)
Creed Humphrey Personal Life: Who is he dating?
Creed Humphrey has not yet married and plans to do so in the near future. He is believed to be single as of today, since there has been no news or speculations regarding him dating anybody. As a result, he currently has no girlfriend. He seemed to be more concerned with his job than with being in a relationship right now. He is not homosexual and has a heterosexual sexual orientation.
Creed Humphrey Net Worth 2021
Creed Humphrey is a gifted footballer with an estimated net worth of $1.5 million as of 2021. His football profession is his major source of income. Currently, he is leading a normal life. He earns between $500K and $1 Million every year. His net worth will undoubtedly arise in the next years as a result of his achievement and hard work. He will earn a large sum of money in the near future as a member of the Kansas City Chiefs.
Creed Humphrey Height, Weight, and Body Size
Creed Humphrey is a dashing footballer who stands at a perfect height of 6 ft 5 in (1.96 m) with a healthy body weight of 145 kg (320 lbs). He has a physique type that is athletic. His eyes are brown, and his hair is a dark brown tone. His chest measures 49 inches, his waist is 38 inches, and his biceps measure 19 inches. His shoe size is 9 in the United States. Overall, he has a healthy figure and a lovely personality that draws a large number of people to him.
Did You Know?
Humphrey was a highly ranked prospect, according to 247Sports, who gave him a four-star rating. He was rated 249th in his recruiting class, and he was the 5th top recruit from Oklahoma. His father was a three-time Central Oklahoma All-American wrestler. He committed to Texas A&M in June 2016 but eventually switched his emphasis to Oklahoma. Kansas City has picked him in the NFL Draft for 2021.