David John McDonald, better known as David Tennant, is a Scottish actor best known for his portrayal of The Doctor in the BBC science fiction programme "Doctor Who" (2005-2010).
He'd also get starring parts in Netflix's "Jessica Jones," HBO's Camping, and Amazon's "Good Omens," among other projects. The program Dr. Who encouraged David to want to be an actor, but his parents advised him to work in a regular career. Actress Edith MacArthur found him when he was single-mindedly pursuing his aim. In 1996, he made his theatrical picture debut as a Drunk Undergraduate in "Jude," and in 1988, he made his first television program appearance as Neil McDonald in "Dramarama." David made his TV program debut as a voice actor in 2006, contributing his voice to the role of the Doctor in "Totally Doctor Who." In 2007, he was nominated for a National Television Award for Most Popular Actor for his portrayal of Dr. Who. Between addition, in 2020 and 2021, he appeared in the TV series "Staged."
Inside Man star David Tennant is shooting in Wokingham.
David Tennant's Bio
David Tennant, full name David John McDonald, was born in Bathgate, Scotland, on April 18, 1971. He is of Scottish descent and belongs to the Scottish-white ethnic group. Similarly, his ethnicity is white and his faith is Christian. David will be 50 years old in 2021, and his star sign is Aries, according to his birthdate. Alexander "Sandy" McDonald (1937-2016), a clergyman who served as the Moderator of the Church of Scotland's General Assembly, and his mother, Helen McDonald, are his parents (nee McLeod; 1940-2007). Blair, his brother, and Karen, his sister, are his siblings. William and Agnes Blair, his maternal great-grandparents, were devout Protestants from County Londonderry in Northern Ireland, and were among the signatories of the Ulster Covenant in 1912.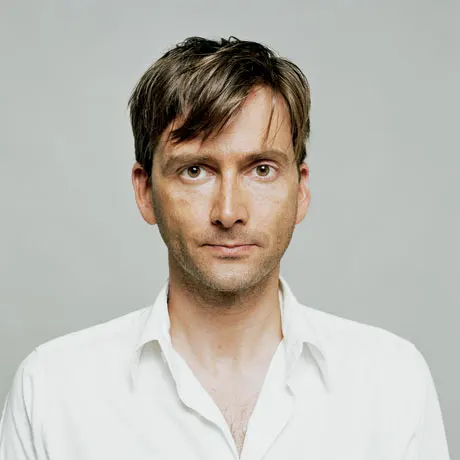 David's academic qualifications include Saturday lessons at the Royal Scottish Academy of Music and Drama, where he passed an audition and was accepted as one of the Academy's youngest students, studying there between the ages of 17 and 20.
What is David Tennant's profession?
At the age of 16, David Tennant had his acting debut in an anti-smoking film, following which he appeared in a "Dramarama" episode. After graduating from theater school, he had his first professional part in a production of "The Resistible Rise of Arturo Ui." Then he landed his first significant TV role as Campbell Bain in the BBC Scotland drama series "Takin' Over the Asylum" as a transsexual barmaid named Davina in the Scottish TV comedy "Rab C Nesbitt" (1994). "Jude" (1996) was one of his first big-screen roles, while "As You Like It" (1997) was his first Shakespearean part for the RSC (1996). He focused in humorous parts after that, including Antipholus of Syracuse in "The Comedy of Errors" and Captain Jack Absolute in "The Rivals," but he also portrayed Romeo in "Romeo and Juliet." He has contributed to the "Arkangel Shakespeare" series with a number of audio dramatizations of Shakespeare (1998). He initially appeared on television in 2000, in the first episode of Reeves and Mortimer's updated "Randall and Hopkirk," and then again in 2004 and 2005, in dramatizations of "He Knew He Was Right" (2004), "Blackpool" (2004), "Casanova" (2005), and "The Quatermass Experiment" (2005).
See also
The Natural Solution to Erectile Dysfunction
"Doctor Who" returned to British television screens in March 2005, with Christopher Eccleston portraying the Ninth Doctor in the first series before being replaced by David Tennant in the second series. Tennant made his first appearance as the Tenth Doctor in the episode "The Parting of the Ways" (2005), at the end of the regeneration scene. Later, in late July 2005, he started shooting the new season of "Doctor Who," with his first full-length appearance as the Doctor being a 60-minute special called "The Christmas Invasion," which was originally shown on Christmas Day 2005. In 2004, he portrayed Galanar in the Big Finish audio play series "Dalek Empire III," and in 2005, he appeared in Big Finish's "UNIT: The Wasting," replicating his part as Brimmicombe-Wood from the "Doctor Who Unbound" drama "Sympathy for the Devil."
In 2006, David recorded abridged audiobooks of Jacqueline Rayner's "The Stone Rose," Stephen Cole's "The Feast of the Drowned," and Justin Richards' "The Resurrection Casket" for BBC Worldwide. He subsequently made his directing debut on the "Doctor Who Confidential" episode "Do You Remember The First Time?" that aired on 9th June 2007, which accompanied Steven Moffat's episode "Blink." He later joined the Royal Shakespeare Company (RSC) to portray Hamlet alongside Patrick Stewart and Berowne in "Love's Labours Lost" in 2008. He also starred in the one-off 50th-anniversary comedic tribute "The Five(ish) Doctors Reboot" in 2013.
In January 2012, he was named to the board of the Royal Shakespeare Company, where he served on the selection committee that interviewed and chose the new creative director. David would return to the RSC for the 2013 winter season, portraying the title role in "Richard II" at Stratford-upon-Avon (from 10th October to 16th November) before relocating to the Barbican Centre in London (from 9th December to 25th January 2014). Similarly, he has been in a number of films and television shows, including "Secret Smile," "Look Back in Anger," "Recovery," "Learners," "Extras," and others.
In December 2009, David filmed the lead in an NBC pilot, "Rex Is Not Your Lawyer," in which he played Rex, and in September 2011, it was announced that he would voice a character in the film adaptation of "Postman Pat" titled "You Know You're the One," which is set for a spring 2013 3D theatrical release. In October 2011, he started filming "Nativity 2: Danger in the Manger," a semi-improvised comedy film, in Coventry. In April 2012, he starred in the one-off drama "The Minor Character" for Sky Arts, and between April and June, he shot "Spies of Warsaw" for BBC Four. Tennant also shot "The Escape Artist" for BBC One between late January and March 2013, as well as the US  adaptation of "Broadchurch," renamed "Gracepoint," between January and May 2014. He is the narrator of the Xbox One video game "Kinect Sports Rivals," which was published in 2014, and he also voiced the Propaganda Minister in Square Enix's "Just Cause 3," which was released in 2015.
In October 2015, his name was revealed for the Scottish feature film "I Feel Fine," a thriller set in Glasgow in the 1980s. In 2019, Tennant debuted his own podcast, "David Tennant Does a Podcast With…", and gained his first executive producer credit on the series "Deadwater Fell." In September 2020, he played Scottish serial murderer Dennis Nilsen in "Des," a three-part drama on ITV, and in 2020 and 2021, he featured in the TV series "Staged."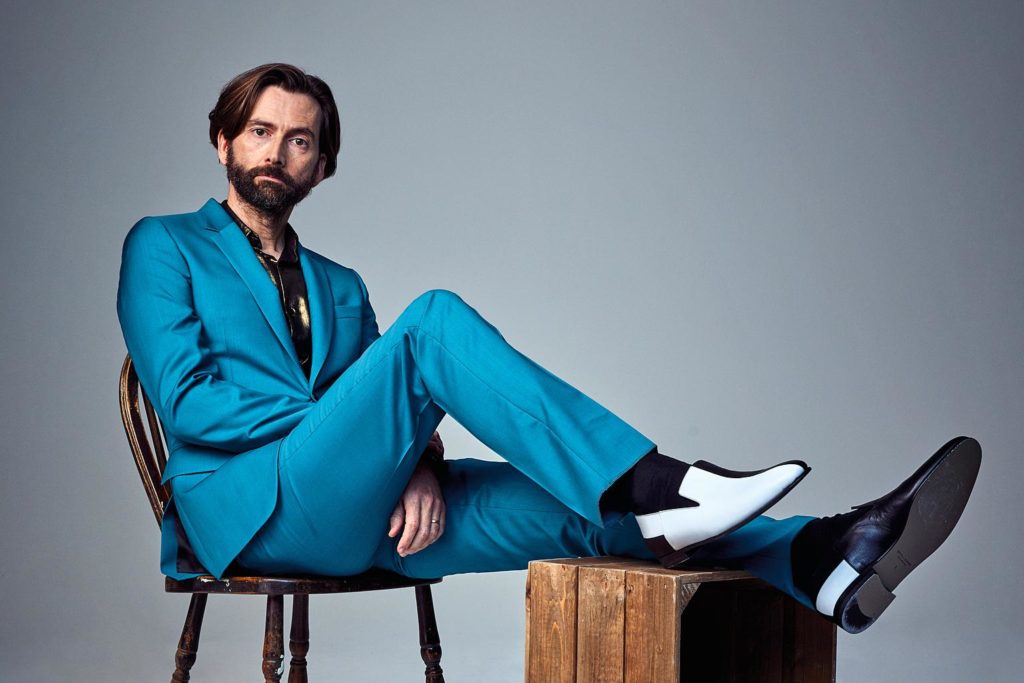 Achievements and Awards
For his portrayal in "Star Wars: The Clone Wars," he won two Emmy Awards. For his work in "Kafka: The Musical," he won a BBC Audio Drama Award. Constellation Awards for his performance in "Doctor Who: The Girl in the Fireplace" Television Awards for his role in "Des", "Staged", Spirit of Scotland Awards presented by Glenfiddich. For his part in "Doctor Who," he won a National Television Award. WhatsOnStage Awards for his role in "Don Juan in Soho" People's Choice Awards for his work in "Gracepoint"
David Tennant's wife
David Tennant is a husband and father. On December 30, 2011, he married Georgia Tennant, an actress. Georgia is the daughter of actor Peter Davison and actress Sandra Dickinson, who portrayed the Fifth Doctor. The pair met on set of the "Doctor Who" episode "The Doctor's Daughter" in 2008. Georgia's kid from a previous relationship, Ty Tennant, whom David adopted, is one of their five children. Olive, the couple's daughter, was born on March 29, 2011. Georgia gave birth to the couple's son, Wilfred, on May 2, 2013, and revealed on November 9, 2015 that he and his wife had just had another baby girl, Doris, as well as on May 22, 2019, on "The Late Late Show" with James Corden, Georgia confirmed her fifth pregnancy. Georgia announced the birth of the kid on October 13th, and in March 2020, the infant was confirmed to be a girl called Birdie. The family resides in West London's Chiswick neighborhood. David's sexual orientation is that of a heterosexual man.
What is David Tennant's net worth?
As of 2022, David Tennant has a net worth of $7 million, with a salary of roughly £1 million every episode. He has access to all of the world's comfort and luxury. He couldn't be more grateful to God for all he's been given. Tennant also works as a brand ambassador for "Virgin Media," where he earns a good sum of money. In addition, his acting job is his primary source of income. He also serves as an ambassador for the World Cancer Research Fund.
David Tennant's height
David Tennant stands about 6 ft 1 in (185.5 cm) tall and weighs roughly 80 kg (176.5 lbs). He has dark brown hair and dark brown eyes. David is also of ordinary physical stature. He has also kept his physique in good shape at this age. He's unquestionably one of the industry's hottest prospects right now.
Quick Facts
The program Dr. Who encouraged David to want to be an actor, but his parents advised him to work in a regular career. He stayed steadfast in his pursuit of his dream, and actresses noticed him. For his work as Dr. Who, he earned a National Television Award for Most Popular Actor in 2007. In 2011, he married Georgia Moffett. Ty, Olive, Doris, Wilfred, and Birdie were the couple's five children. In 2006, 2007, 2008, and 2010, he received the National Television Awards for Most Popular Actor. In a 2008 Cosmopolitan poll, he was rated the 16th Sexiest Man in the World. In an online poll sponsored by Playhouse Disney as part of the Playing for the Planet Awards in 2008, Tennant was selected "Greenest Star on the Planet." Tennant is a Worldwide Cancer Research advocate.