Denise Milani is a very successful pinup model who is among the most searched ladies on the internet and is known for her curved and busty shape. She regularly outperformed other globally well-known models, such as Veronica Varekova, Marisa Miller, Bar Refaeli, and Elle Macpherson, in terms of Google hits during the height of her career.
Despite having a lovely face, gorgeous complexion, and lush hair, it was her incredibly curvy shape that drove her to unheard-of popularity as a pinup model.
She is without a doubt one of the finest endowed ladies in the fashion industry and is famous for her large breasts.
The attractive woman continues to deny that she has had breast augmentation surgery and argues that her breasts are naturally this enormous, despite the fact that it is often believed that she has.
She was born and raised in the Czech Republic before moving to the USA to pursue a career as a fashion model. Thanks to her very large and perky breasts, she quickly gained significant success.
See also
Why Leonardo DiCaprio may never get married & have Kids Either
Unsurprisingly, she attracts millions of men's admiration for her attractive physique and is often requested to appear naked. To the disappointment of her supporters, she chooses not to do this, however!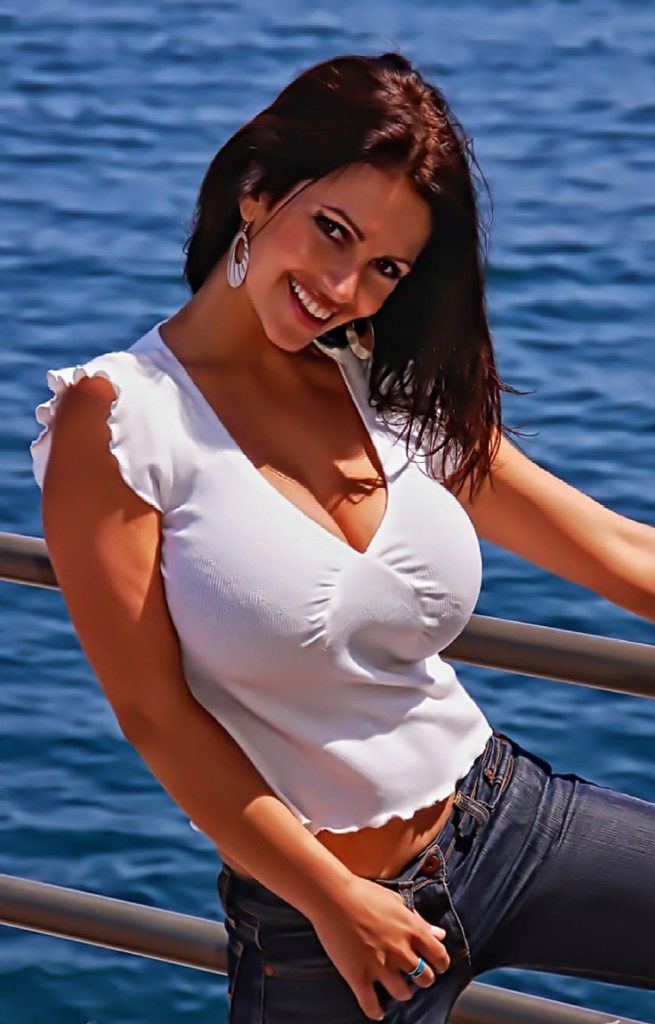 Denise Milani's Date of Birth
On April 24, 1976, in a small Czech town, Denise Milani was born as the oldest of three sisters to a typical middle-class family.
Denise Milani's Husband
She has a kid and is happily married on the personal front. She hasn't shared a lot of information about her spouse or her kid, however.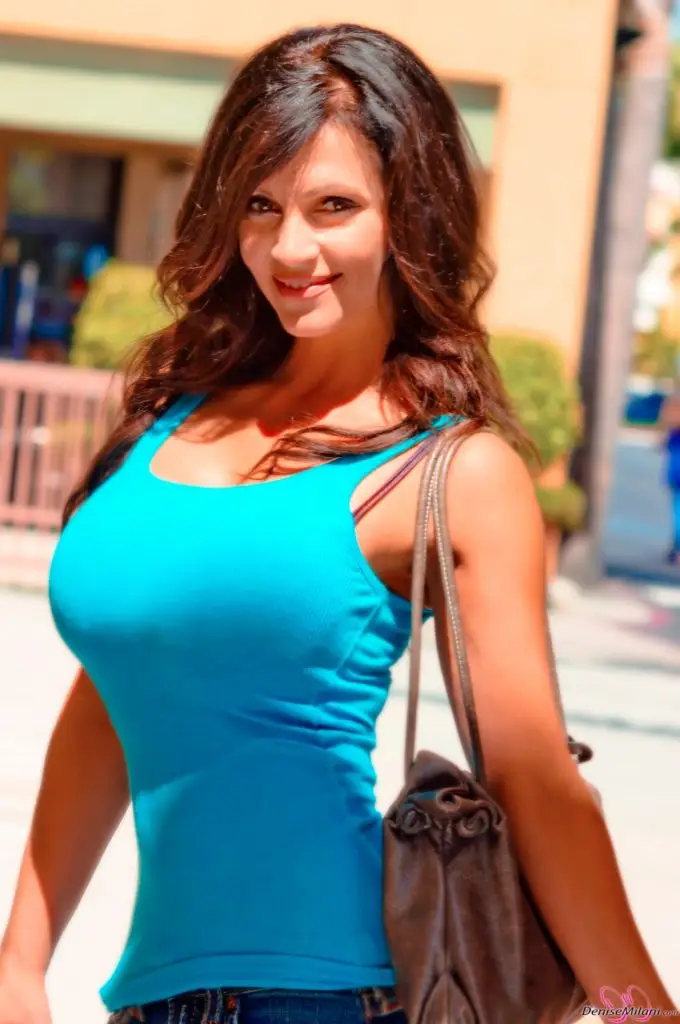 Denise Milani's Career
When she was in her early 20s, she relocated to the USA to seek a profession as a physiotherapist, but destiny had other ideas for her. She quickly entered the world of modeling and quickly rose to stardom on a global scale.
At the height of her career, she was even more well-known than the supermodels Lorna Morgan, Bianca Beauchamp, and Miriam Gonzalez, making her one of the most famous pinup models.
She nonetheless finished her fitness certification and didn't let her modeling job stop her from her original goal. She is now listed as a Certified Wellness Coach, NCSF Certified Personal Trainer, and Certified Spinning Instructor on her official Facebook profile.
Denise Milani, who had always been interested in fitness and health, had an ambition of becoming a successful physiotherapist while she was still a resident in the Czech Republic. Then, in order to follow her ambition, she relocated to California in the USA.
She first attracted notice for her curvy physique in the USA, where she also began receiving modeling opportunities. The attractive young woman signed on as a model with the sports and glamor website
SPORTSbyBROOKS after realizing that she had a chance to succeed as a model. She burned the internet with her suggestive body while posing in tiny bikinis, winning millions of followers all over the globe in no time.
She competed in swimsuit contests as well, winning Miss Bikini World 2007 in the process. She quickly rose to become one of the most well-known pinup models in the world from this point on.
Along with Gisele Bundchen, Kim Kardashian, Jessica Biel, Megan Fox, Jessica Alba, Carmen Electra, Heidi Klum, Adriana Lima, and Angelina Jolie, she was chosen as one of the top ten most attractive women in the world in 2013.