Spanish actor and model Gabriel Guevara Mourreau is best known for his recurring roles as Cristian "Cris" Miralles Haro in Skam Espaa, the Spanish version of Skam, and as Nick Leister in the Prime Video original movie My Fault, which is based on the popular Wattpad novel series by Mercedes Ron.
Gabriel Guevara's Bio, Age
Gabriel Guevara was born on February 6, 2001, in Madrid, Spain. His mother is Marléne Mourreau, a French vedette, model, actress, and television presenter, and his father is Michel Guevara, a Cuban dancer.
Educational Background
Gabriel Guevara earned a Baccalaureate in Performing Arts in 2018 from Instituto Lope de Vega.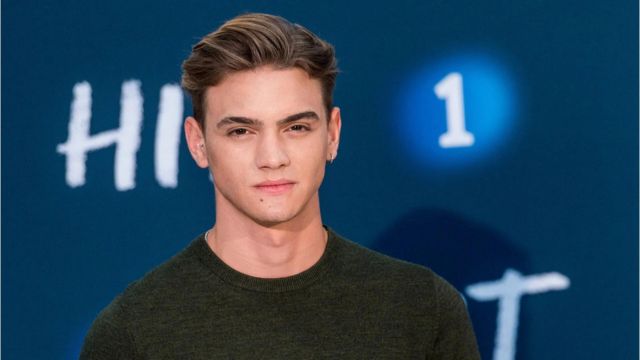 Career
Gabriel made his television debut as Cristian Miralles Haro in the first season of Skam Espaa, the Spanish adaptation of Skam, in late 2018. This Norwegian teen drama series focused on the daily lives and struggles of teenagers. He went on to appear in twelve episodes of the series between seasons 1 and 2.
Then, he went on to play Manuel in Amanda Kernell's 2018 film Charter and Cristofer in Seoras del (h)AMPA, as well as Samu in Riders that same year. He also made more appearances as Manuel and Samu in other projects. Later, Charter was chosen to represent Sweden in the competition for the 93rd Academy Awards' Best International Feature Film category, but it wasn't selected for the shortlist.
See also
Why Leonardo DiCaprio may never get married & have Kids Either
Gabriel's next major role was in the 2020 TVE drama HIT, a high school drama about an unconventional teacher assigned to fixing troubled institutions. Gabriel played Daro, the show's lead for two seasons.
Similarly, Guevara appeared in the Prime Video film Tomorrow is Today as young Charly in 2022 and made a guest appearance as choreographer Nacho Duato in the Paramount+ original series Bosé. The platform's first original Spanish film had the title Tomorrow is Today. In the same year, he collaborated once more with Estbaliz Burgaleta, head writer at Skam Espaa, on the Netflix series You Are Not Special as Asier and the HBO Max series How to Send Everything to Hell as Fran.
The 2023 Prime Video romance film My Fault features Gabriel in his largest role to date as Nick Leister, who gets involved in a dangerous street racing scene and later starts a secret affair with his stepsister Noah, who is portrayed by Nicole Wallace.
Can Gabriel Guevara speak French?

In addition to being fluent in English, Gabriel Guevara is bilingual in Spanish and French.

Is Gabriel Guevara famous?

Gabriel is a well-known actor and model. He has achieved success at an early age. Gabriel is represented by Brosnan's Talent Agency.
Who is Gabriel Guevara dating?
Gabriel Guevara has been dating actress and model Agostina Goni.
What is Gabriel Guevara's Net Worth?
Gabriel Guevara's Net Worth is estimated to be $5 million.