Halle Berry is a highly accomplished American actress, producer, and former fashion model. She is most popular for her portrayal of Leticia Musgrove in Monster's Ball in 2002 for which she won the Academy Award for best actress. She was the first African American to win the Academy Award for best actress.
Halle Berry's Bio, Age
Halle Berry was born on August 14, 1966, in Cleveland, Ohio. Her mother's name is Judith Ann and her father is Jerome Jesse Berry.
Educational Background
Halle Berry graduated from Bedford High School in Bedford, Ohio. Then she went to Cuyahoga Community College in Cuyahoga County, Ohio.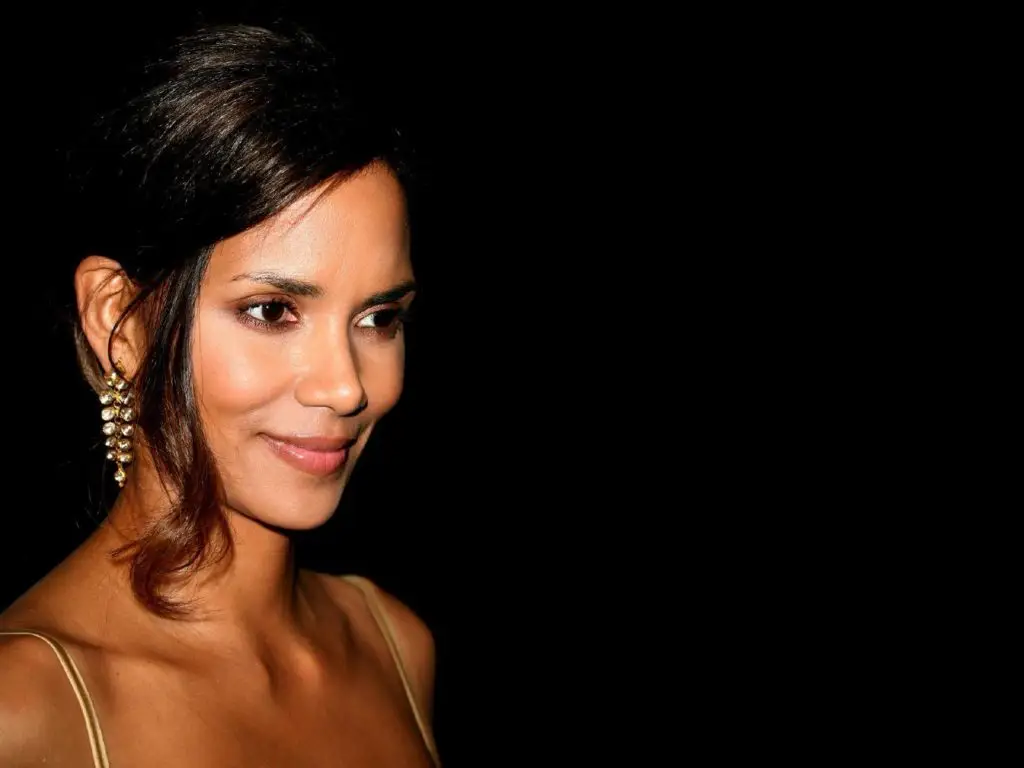 Career
Berry's journey in the entertainment industry began as a model, gaining recognition for her beauty and elegance. She made her television debut in the late 1980s, with guest roles in shows like "Living Dolls" and "A Different World." Her breakthrough came in 1991 when she starred in "Jungle Fever," directed by Spike Lee, which defined the beginning of her career in the film industry.
In 1992, she costarred in the romantic comedy Boomerang with Eddie Murphy. This led to appearances in The Flintstones (1994), Bulworth (1998), and the 1999 television movie Introducing Dorothy Dandridge, for which she received a Primetime Emmy Award and a Golden Globe Award.
See also
Why Leonardo DiCaprio may never get married & have Kids Either
One of the most significant milestones in Berry's career arrived in 2001 with her role as Leticia Musgrove in the film "Monster's Ball." She became the first African American woman to receive the prized honor in that category for her performance in this role, which also gained her the Academy honor for Best Actress.
Berry's filmography is diverse, including a wide range of roles, from action to drama to romantic comedies. She starred as Storm in multiple films within the "X-Men" series, becoming one of the few African American actresses to achieve popularity in the superhero role. Her performances in films like "Die Another Day," "Gothika," and "Catwoman" further showed her ability to tackle dynamic and complex roles.
Berry starred in an episode of the independent anthology comedy Movie 43 (2013), which was dubbed "the Citizen Kane of awful" by the Chicago Sun-Times.
In addition to her acting Berry ventured into producing. She formed her own production company, 606 Films, which aimed to create opportunities for underrepresented voices in the industry.
Despite her achievements, Berry experienced challenges and criticism, particularly for some film selections. The film "Catwoman" earned mixed reviews, but her desire to take on unconventional roles revealed her determination to break down industry barriers.
Berry's influence extends beyond the screen. She has received recognition for her charitable work supporting initiatives like diabetes research and the prevention of domestic violence. She has worked for social change and empowered women using her platform as a well-known person in Hollywood.
Halle Berry's career has been defined by her amazing transformation from model to Oscar-winning actor and popular producer.
Who is Halle Berry dating?
Berry started dating Grammy-winning American musician Van Hunt in 2020.
What is Halle Berry's Net Worth?
The Net Worth of Halle Berry is estimated to be $90 million as of March 2023.
Body Measurement
Height: 5 feet 5 inches
Weight: 55 kg
Hair Color: Dark Brown
Eye color: Brown