José Mourinho is the current head coach of the Italian Serie A club Roma. He is a well-known Portuguese football manager and former player. Mourinho is one of the most highlighted managers in history and is widely regarded as one of the greatest managers of all time.
José Mourinho's Bio, Age
José Mourinho was born on January 26, 1963, in Setúbal, Portugal.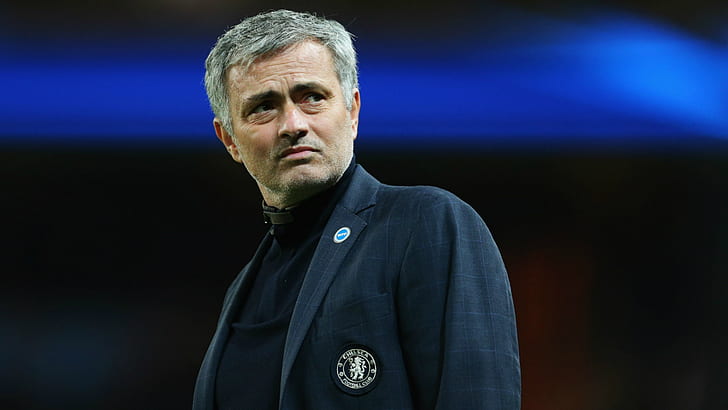 Career
Mourinho began his coaching career as an assistant manager at Sporting CP and later worked as an interpreter for Sir Bobby Robson at FC Porto. He gained essential knowledge of the game from this experience, and he soon made his move to management.
His breakthrough came when he took over FC Porto in 2002. His first managerial position was at Benfica in 2000. Porto won the UEFA Cup, the Primeira Liga twice, and the UEFA Champions League in 2004 during his two seasons as manager. Mourinho entered the international football spotlight as a result of this remarkable success.
Mourinho took control of English Premier League team Chelsea FC in 2004. With his team playing a style of football that included strong defensive play and quick counterattacks, he guided the club to their first top-flight championship in 50 years. Before leaving Chelsea in 2007, he spent three seasons there and won two Premier League championships.
See also
The Natural Solution to Erectile Dysfunction
Then, in 2008, Mourinho moved to Inter Milan, where he experienced great success. He won Serie A, the Coppa Italia, and the UEFA Champions League in the 2009–2010 season, a first-ever treble. During his time at Inter, Mourinho's tactical expertise and capacity to promote a winning mentality in his players were on full showing.
After Inter, he joined Real Madrid in 2010. While at the Spanish club, he won La Liga in the 2011-2012 season, ending Barcelona's domestic dominance. However, his time was full of conflicts with players and staff, and he left the club in 2013.
In 2013, Mourinho returned to Chelsea for a second time, and in 2015, he won the Premier League once more. Despite early success, his second tenure was less fruitful, and in December 2015, he was fired.
In 2016, Mourinho took charge of Manchester United. He won the UEFA Europa League and the League Cup in his first season, but his style of play and results were often criticized. He was fired in December 2018 after an unpleasant duration.
After that, Mourinho spent a short time at Tottenham Hotspur, beginning in 2019, where he led the team to Europa League qualification. But in April 2021, his term came to an end.
Mourinho made a comeback to football management when he was appointed as manager of AS Roma in Serie A in the summer of 2021. He aimed to rebuild the team and bring success to the Italian capital.
Why is Mourinho so famous?

During his 25-year coaching career, Mourinho won 25 league and cup titles, as well as three Premier League titles. Mourinho's coaching style is well-known for being largely influenced by psychology.
Who is José Mourinho dating?
Jose Mourinho has been married to his childhood friend Matilde Faria, nicknamed Tami, since 1989.
What is José Mourinho's Net Worth?
José Mourinho has an estimated Net Worth of $120 million.