Famous American singer and actress Juliette Lewis. She rose to fame by playing "Danielle Bowden" in the movie "Cape Fear." She made her small screen debut when she was 12 years old, and she quickly rose to fame on the big screen.
She has received nominations for both the Academy Award and the Golden Globe for her diverse performances.
She is also well known for her performances in plays and TV movies and series. She is not only a highly gifted actress but also a musician; up until 2009, she was a member of the American rock group Juliette and the Licks.
After that, she started a solo career. She also rose to fame as a result of her romance with Brad Pitt, a famous actor in Hollywood.
She has collaborated with a number of renowned filmmakers, including Lasse Hallstrom, Oliver Stone, Martin Scorsese, Garry Marshall, and Martin Scorsese. She has charmed the crowd with her performance throughout the years.
See also
Why Leonardo DiCaprio may never get married & have Kids Either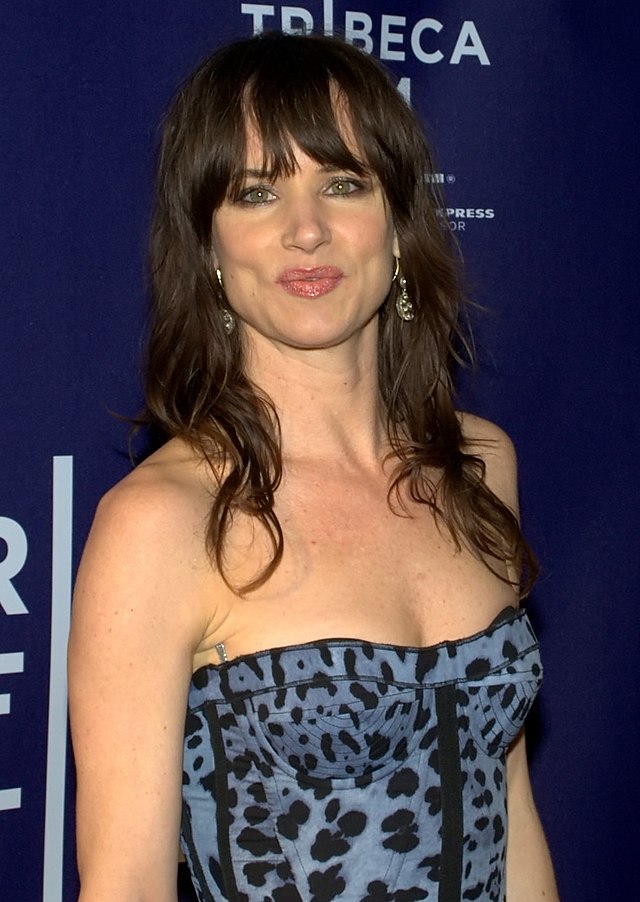 Juliette Lewis's Date of Birth and Parents
On June 21, 1973, Juliette Lake Lewis was brought up in Los Angeles, California, in the United States. Her mother Glenis Duggan Batley is a graphic designer, and her father Geoffrey Lewis was an actor.
When she was only two years old, her parents were divorced. At separate points, Juliette's siblings and she visited both of their parents.
Lightfield, Peter, Miles, Matthew, Brandy, Hannah, and Dierdre Lewis are some of her seven siblings, as well as her half-brothers and half-sisters. She also has Emily Colombier, the stepsister.
Juliette Lewis's Husband
When Juliette Lewis was 16 years old, she began dating Brad Pitt. After four years, their relationship came to an end.
She wed professional skateboarder Steve Berra on September 9, 1999. In December 2005, the couple announced their six-year divorce. She is a Californian who lives in Los Angeles.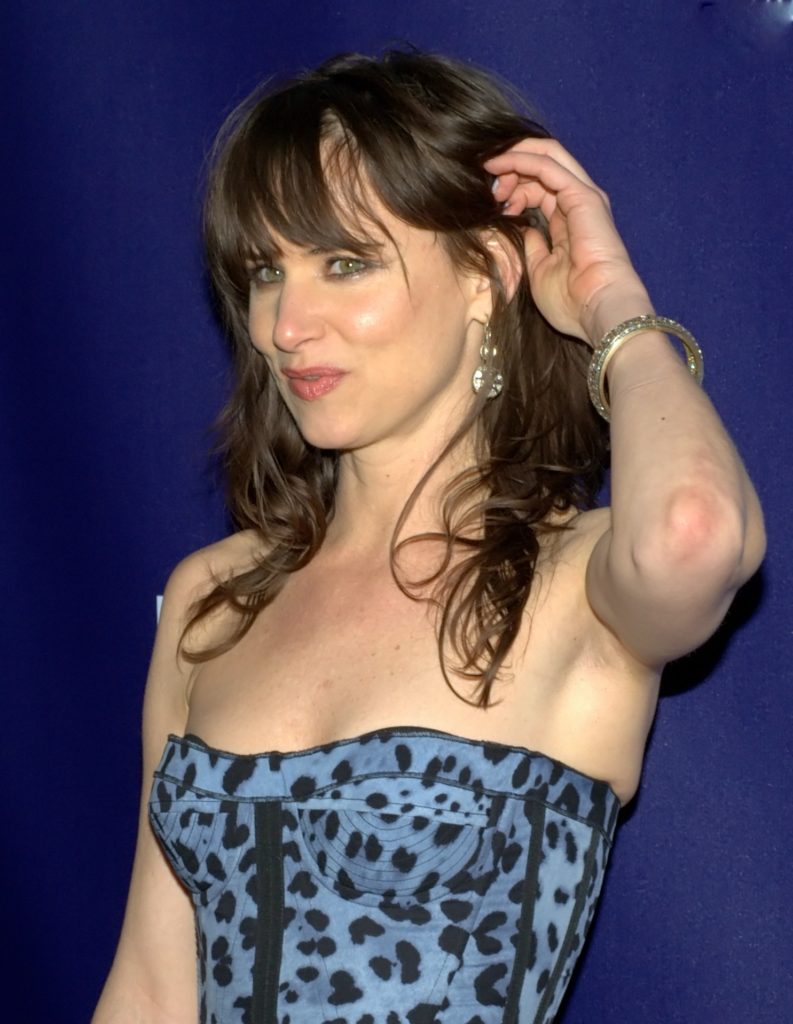 Juliette Lewis's Career
At the age of 18, Juliette Lewis had her first major break when Martin Scorsese cast her in the character of "Danielle Bowden" in the movie "Cape Fear."
She was chosen by Woody Allen in 1992 for a part in "Husbands and Wives." She played a student in the movie who had a thing for her professor.
She acted in many movies in 1993 after "Husbands and Wives," including "Kalifornia," "Romeo is Bleeding," and "What's Eating Gilbert Grape."
She was cast in the Oliver Stone film "Natural Born Killers" in 1994 as a serial murderer. Alongside Adam Sandler and Steve Martin, she also acted in the comedy "Mixed Nuts" in 1994.
She appeared in the science fiction film "Strange Days" starring Angela Bassett and Ralph Fiennes in 1995.
She starred with George Clooney in Quentin Tarantino's "From Dusk Till Dawn" in 1996. Later, she had a guest appearance in "The Evening Star" with Shirley MacLaine.
She performed in Garry Marshall's 1999 film "Other Sister." She appeared in "Starsky & Hutch" in 2004. She provided the voice for "Nina" in the 2009 animated suspense film "Metropia."
She appeared in "The Switch," "Sympathy for Delicious," "Conviction," and "Due Date" in 2010. She co-starred in the 2013 comedy-drama movie "August: Osage County" with Meryl Streep and Julia Roberts. She appeared in "Kelly & Cal" and "Hellion" the following year.
She appeared in films including "Nerve" (2016), "Back Roads" (2018), "A Million Little Pieces" (2018), and "Ma" in the late 2010s (2019). She was chosen to represent "Gloria Michaels" in the 2019 comedy-drama "Breaking News in Yuba County" directed by Tate Taylor.
In 1990, at the age of 16, Juliette Lewis co-starred with Brad Pitt in the television film "Too Young To Die?" She had appearances in 2003 HBO television films such as "Old School" and "Hysterical Blindness."
In 2004, she played the character of "Libby" in the television movie "Chasing Freedom."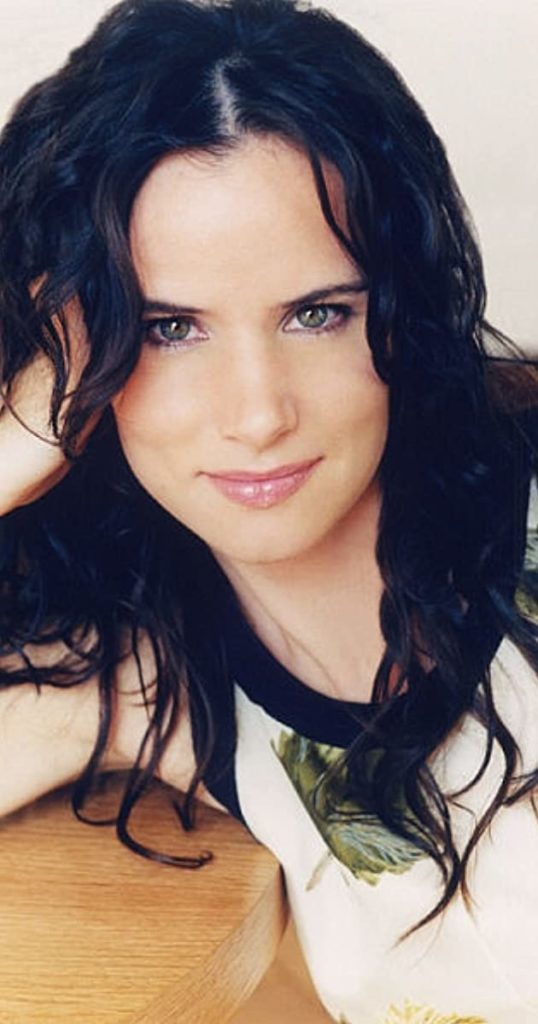 In December 2010, she served as presenter of the game show "Never Mind the Buzzcocks." She had a small part in the 2012 episode of the short-lived television show "The Firm."
She featured "Detective Andrea Cornell" in the ABC television series "Secrets and Lies" from 2015 to 2016.
She performed "Bailey Todd" in the 2017 television comedy "Graves." She represented "Jandice" in eight episodes of the comedy series "Camping" the following year.
She had an appearance on "The Conners" from 2018 to 2019. She appeared in programs including "At Home with Amy Sedaris" and "The Act" in 2019. She appeared in "Sacred Lies" and "I Know This Much Is True" the following year.
In 2003, Juliette Lewis began interested full-time in music. She started a group called "Juliette and the Licks" and performed on tour abroad.
Juliette started a new band called "New Romantiques" in 2009 after "Juliette and the Licks" split up. In 2007, in Finland; Poland; 2009; and 2010, in the Czech Republic, she gave live performances.
In 2013 and 2015, she provided vocals to "The Ballad of Boogie Christ" and "Monstercat." 2015 saw the reunion of "Juliette and the Licks," who have already collaborated on projects.
She has released two studio albums on her own. They are "Future Deep" and "Terra Incognita" from 2009. (2017). Juliette and the Licks, her band, have also released three albums.
More About Juliette Lewis
From a young age, Juliette had a strong interest in performing. Even at the age of seven, she wanted to perform on stage.
She had her first opportunity to play the lead in a comedy called "Home Fires" in 1987, but once her parents brought up a concern about child labor, she became involved in controversy.
At the age of 13, she first used marijuana. Within three weeks of enrolling in school when she was 15 years old, she left.
She appealed to the court in 1988 in an effort to legally separate from her parents in order to get more acting gigs. She then got a part in the comedy "The Wonder Years."
She co-starred with Chevy Chase in the 1989 movie "National Lampoon's Christmas Vacation."