Kayla Ewell is a famous actress in America. She is mainly known for her roles on television as Caitlin Ramirez on CBS's long-running soap opera The Bold and the Beautiful, Maureen Sampson on NBC's Freaks and Geeks, and as Vicki Donovan on The CW's The Vampire Diaries.
Furthermore, she is also good at singing and dancing. The actress has been in the field of entertainment for so long. Kayla was interested in acting from an early age therefore she took an acting class at a very young age.
The actress made her first appearance on the television series Freaks and Geeks in 2000, playing the role of Maureen Sampson in the episode "Carded and Discarded", which was directed by Judd Apatow.
Similarly, Kayla had a role in the film Just My Luck, starring Lindsay Lohan, and in Material Girls, starring Hilary and Haylie Duff, in 2006. The actress even had a starring role in the film Senior Skip Day.
Kayla Ewell's Date of Birth and Age
Kayla Ewell was born in Long Beach, California, the United States on August 27, 1985. The American actress is currently 36 years old as of 2022. She was born and raised in California. Ewell has been celebrating her birthday on the 27th of August every year.
See also
Why Leonardo DiCaprio may never get married & have Kids Either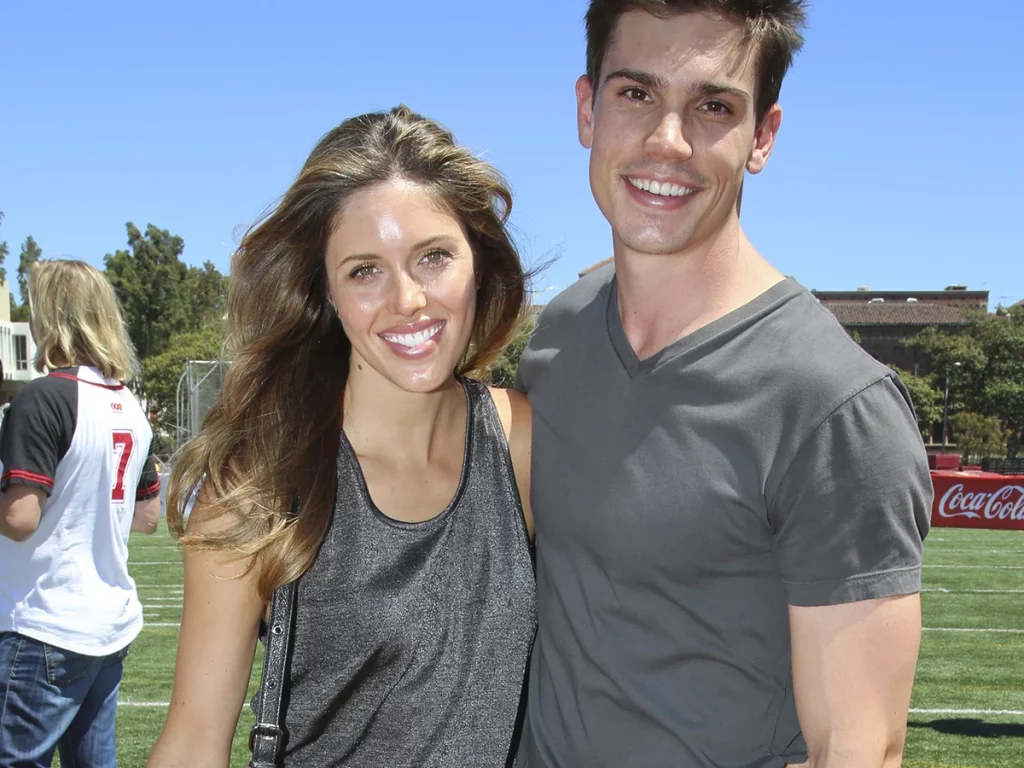 Moreover, Kayla holds an American nationality and belongs to mixed ethnicity, since she has English, Irish, and Northern Irish ancestry. She has been following Chritisinity for her religion. Her birth sign is Virgo.
Kayla Ewell's Early Life
Kayla is the daughter of Darrell R. Ewell (Father) and Susan M. Ewell (Mother). She has got siblings with whom she was grown up and they are Jenica Ewell (Older Sister), Chasen Ewell (Younger Brother), and others.
Ewell received her schooling at the Orange County Song & Dance Company in Westminster, where she studied dance, singing, and acting. In the year 1999, she was offered by a talent agent while taking an acting class and requested to attend an audition, which she did and was accepted.
Kayla Ewell's Career
The actress started her acting career in the year 2000 when she played Maureen Sampson in the episode "Carded and Discarded" on the television series "Freaks and Geeks."
Kayla was a regular on the soap opera "The Bold and the Beautiful from the year 2004 to 2005. Ewell also made her appearance in episodes of The O.C., Boston Public, Veronica Mars, Close to Home, and Entourage as a guest star.
Similarly, In the year 2006, she starred in the films "Just My Luck" and "Material Girls." Later, she starred in the film "Senior Skip Day."
The actress became famous after co-starring as Vicki Donovan in The CW TV series The Vampire Diaries for the first seven episodes in 2009. Donovan was the first human to be converted into a vampire in the series.
Later, in the Halloween-themed episode "Haunted," Ewell's character was killed off the show when she was supported in the heart by Stefan (Paul Wesley) in order to save Elena (Nina Dobrev). Meanwhile, she reappeared in the second season finale and at the start of season three.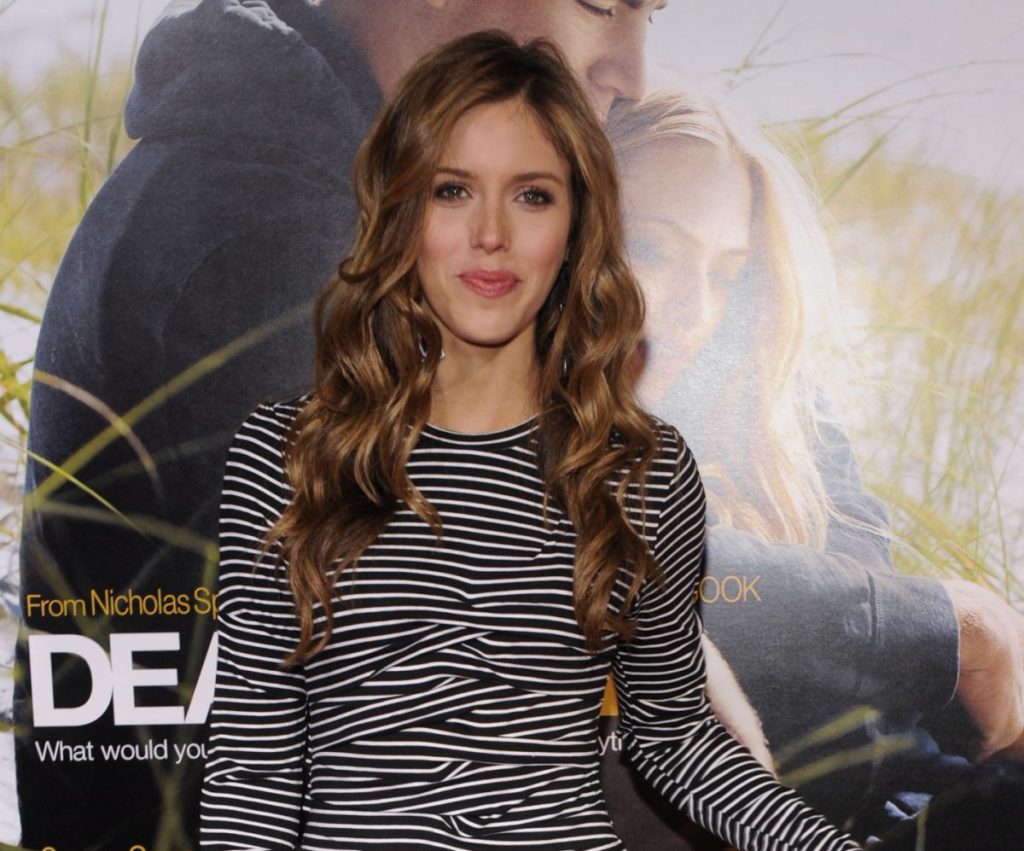 After some years, Ewell starred in "Keeping Up With The Randalls," a Hallmark Channel TV movie that aired in 2011. Eventually, she appeared in the A&E television series "The Glades." In the year 2012, Kayla appeared as a guest star alongside Gabrielle Dennis on the TNT drama "Franklin & Bash."
The actress played Norma in the Hallmark Movie Channel film "Shuffelton's Barbershop" after a year. The same year, she starred in "The Demented," a horror thriller (2013). Kayla made her acting debut in the Lifetime film "Deadly Daycare" in 2014.
In April 2016, she started filming the movie "2 Years and 8 Days," which was released on January 24, 2017. The actress also starred in 'Sweet Sweet Summertime' in the same year, and in 'A Friend's Obsession' and 'The Creatress' in 2018.
Kayla Ewell's Husband
Kayla Ewell was married to Tanner Novlan. She is a married woman with two children. Her husband Novlan, is an actor and model by trade and is the attractive spouse she married. The couple dated for 5 years and later got married on September 12, 2015.
The pair started dating in 2010. Additionally, the couple has a lovely daughter named Poppy Marie Novlan, who was born on July 16, 2019. She is currently living a peaceful life without any interruptions.
Kayla Ewell's Height
She has got a thin body shape. Kayla is 5 feet 7 inches (170 cm) tall with a balanced bodyweight of 59 kilograms (130 pounds). She has a pair of hazel eyes, and her hair is dark brown in color. The actress has a big smile on her face and full lips.
Likewise, her breast size is 32, her waist is 26 inches, and her hips are 33 inches and her bra size is 32B. Generally, she has a healthy body that draws a lot of attention to her.
Kayla Ewell's Social Media Handles
Kayla Ewell is active on her social media handles like Instagram and Twitter. She has 1.1 million followers on her Instagram handles. She keeps on posting photos of her husband and her family members.