In the 1970s and 1980s, Lisa Marie Eilbacher worked as an actress and had several appearances in movies and television shows. She began acting as a youngster in numerous TV shows after being noticed by a talent agency.
Her first known roles were in the comedy My Three Sons and the TV series Wagon Train. Following this, Eilbacher began a career that lasted for more than three decades.
She first appeared in programs including "Gunsmoke," "Happy Days," "The Streets of San Francisco," and "The Hardy Boys/Nancy Drew Mysteries" in supporting or guest parts. Spider-Man, Run for the Roses, and An Officer and a Gentleman were some of her early films.
She quickly rose to fame after being cast as Jeannette Summers in the widely acclaimed 1984 picture "Beverly Hills Cop." Eilbacher's character was well-liked by both the public and the reviewers despite having a minor part.
She was given her first major lead part around the same time in the television series "Me and Mom," but it was canceled due to low viewership.
See also
The Natural Solution to Erectile Dysfunction
Since then, she has had to be satisfied with supporting parts in films and television shows. She had her last appearance in the television movie "919 Fifth Avenue" in 1996 and thereafter gave up acting to concentrate on her personal life.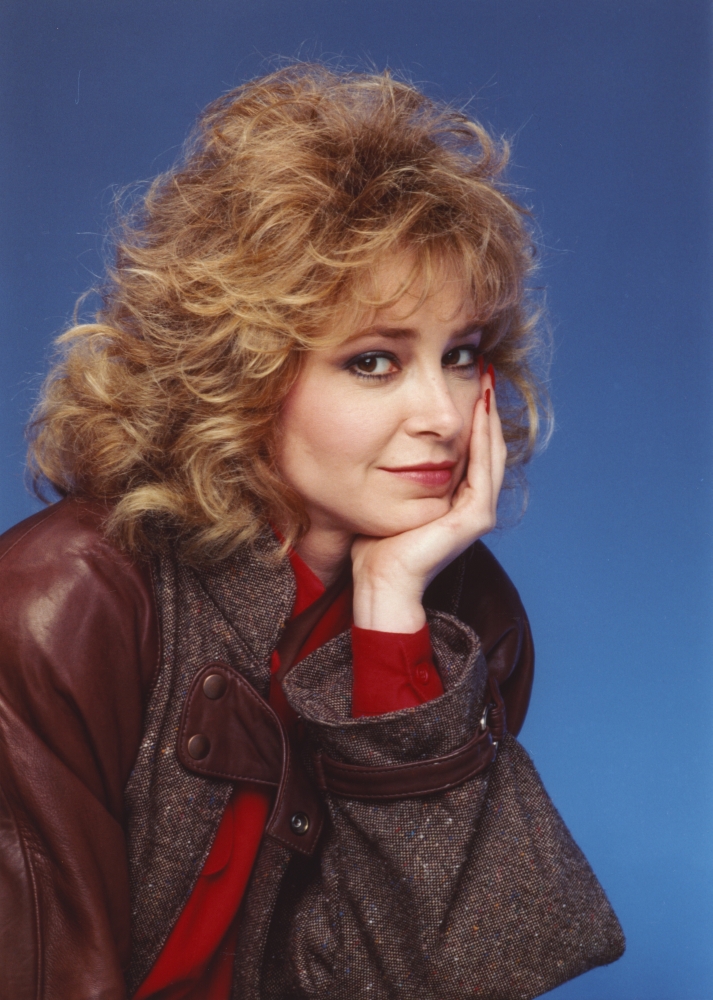 Lisa Eilbacher's Date of Birth and Siblings
On May 5, 1956, Lisa Eilbacher was born in Dhahran, Saudi Arabia. Cindy, who is also an actress, is her sister. Additionally, she has three brothers, one of which, Bobby, works in television.
Lisa Eilbacher's Education
Before her family migrated to Beverly Hills, California, she was born, raised, and educated in Paris, France.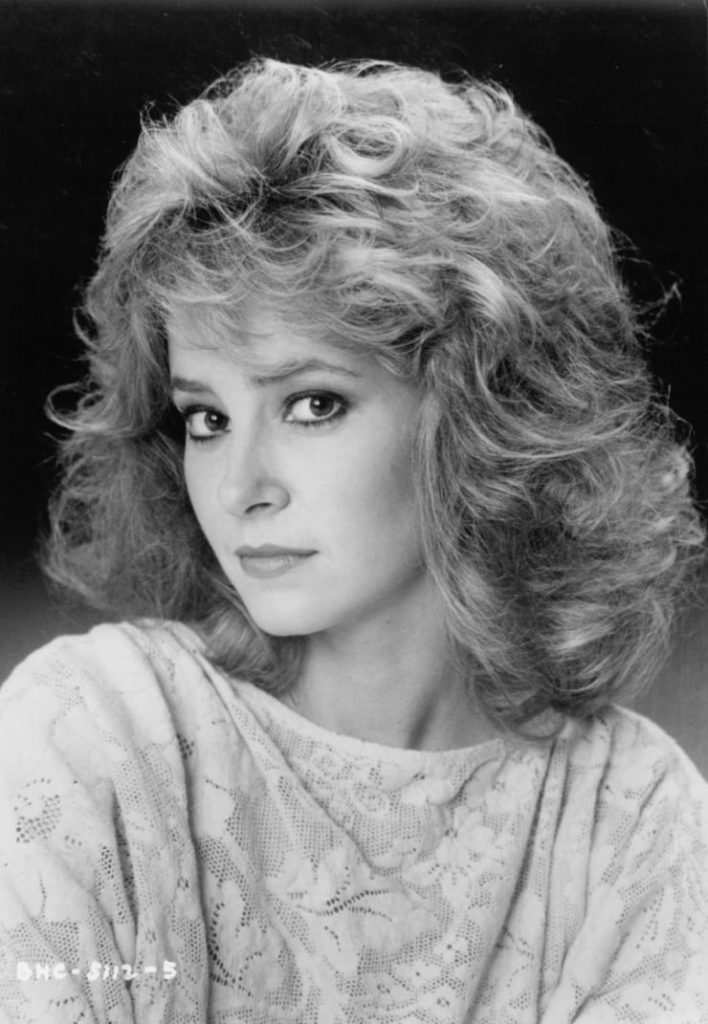 Lisa Eilbacher's Career
Lisa Eilbacher began her career as a child actress and made her television debut as the second girl in the "Lost Little Girl" episode of the TV show "Wagon Train" (1964).
Later, she had an appearance as Bunny in the episode "Teacher's Pet" of the television series "My Three Sons" (1964). She then proceeded to make cameos in TV shows including "Bonanza" and "Alias Smith and Jones" from 1971. (1972).
She appeared in a supporting part in the comedy-drama "The War Between Men and Women" in 1972, making her feature film debut.
She wouldn't appear in another movie for many years, however. She has previously appeared in a variety of TV shows in supporting roles.
She played Jeanette in "The Waltons," Vicki in "The Brady Bunch," Jeannie Holden in "Owen Marshall: Counselor at Law," and Melody in "Gunsmoke" in 1973.
She continued to be listed as a guest actress in well-known shows throughout the next several years, including "Happy Days" (1974), "Shazam!" (1974), "Moving On" (1975), and "Gunsmoke" (1975).
She featured in TV movies such as "Panache" and "Bad Ronald" in addition to TV shows (1976).
In 1977, Eilbacher was given her first regular part when she was chosen to play Callie Shaw in the popular series "The Hardy Boys/Nancy Drew Mysteries." The famous mystery book series' unique characters' lives served as the inspiration for the TV show.
The cast included actors including Parker Stevenson, Shaun Cassidy, Pamela Sue Martin, and Janet Louise Johnson, and it ran successfully for two seasons from 1977 to 1979. Eilbacher appeared often and appeared in seven different episodes.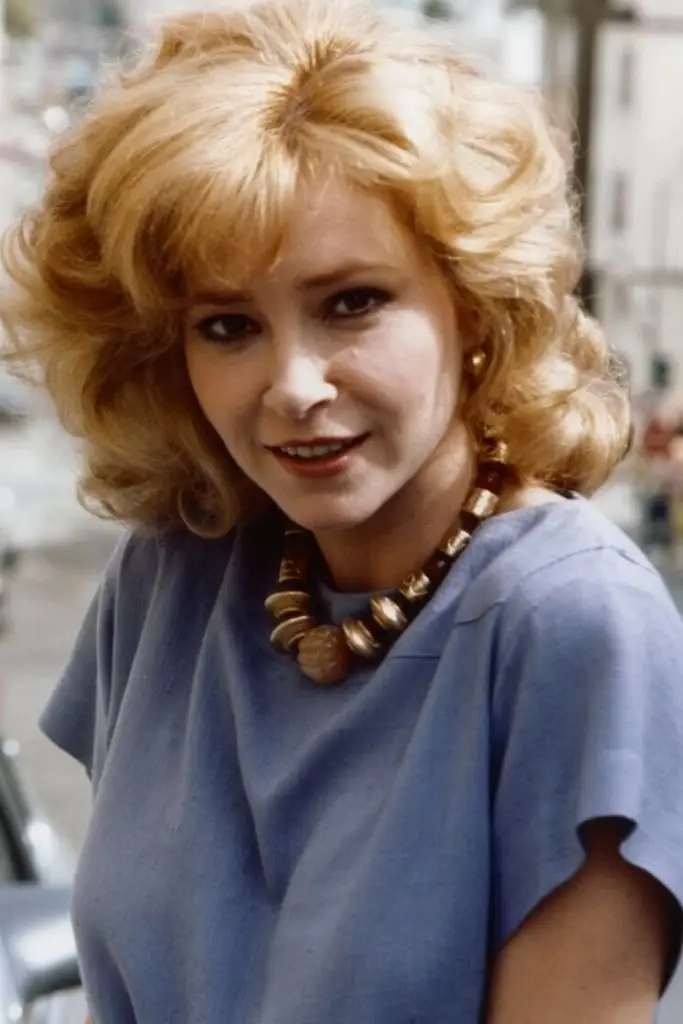 She made her big-screen comeback in the same year with roles in movies like "Spider-Man" and "Run for the Roses." Toward the end of the year, she also had TV roles in "The Amazing Spider-Man," "Logan's Run," and "Man from Atlantis."
She played Jody Horton in the 1978 television production of the Arthur Hailey novel "Wheels." This gave her career yet another much-needed boost. Eilbacher generally decided to work in movies throughout the next years with the hope of receiving more screen time.
She had appearances in the movies "Love for Rent" (1979), "To Race the Wind" (1980), "This House Possessed" (1981), "On the Right Track" (1981), and "An Officer and a Gentleman" (1981). (1982).
The detective show "Simon & Simon" brought Eilbacher back to television in 1982 as Stacey Wheeler. She then followed this up with the miniseries "The Winds of War" (1983), in which she played Madeline Henry.
She was chosen to play Jeannette Summers in the action comedy "Beverley Hills Cop" in 1984.
Given how well it did at the box office, this movie ended up being her most profitable. It was also regarded as a masterpiece by many reviewers, and as a result, it received several award nominations.
Following the popularity of the film, Eilbacher was able to get her first leading role as Kate Morgan in the 1985 TV series "Me and Mom."
The show, however, was regarded as unsuccessful and only had six episodes. She then acted in a number of films, such as "Monte Carlo" (1986), "Deadly Deception" (1987), "Never Say Die" (1988), "Leviathan" (1989), "Manhunt: Search for the Night Stalker" (1989), "Joshua's Heart" (1990), and "The Last Samurai" (1990). (1991).
She played Nicky Molloy in the NBC drama series "Midnight Caller," which was her final significant role. Between 1990 and 1991, she participated in 19 episodes in a regular role.
She participated in her last motion picture in 1992, playing Terry O'Neill in the action flick "Live Wire."
She appeared only in TV movies at the end of her career, including "Blind Man's Bluff" (1992), "Deadly Matrimony" (1992), "The Return of Hunter" (1995), and "Dazzle" (1995).
Her last recognized performance was in the 1996 television movie "919 Fifth Avenue" by Janet Van Degen. Eilbacher has now decided to take a break from performing in order to concentrate on her personal life.