Liz Truss is a famous Politician from the United Kingdom. She was the leader of the Conservative Party. Truss served as the Prime Minister of the United Kingdom for 45 days.
Moreover, Liz became the full-time deputy director of Reform in January 2008.
How many days did Truss spend as UK's PM?

Liz Truss became the PM of the UK for only 45 days. She dramatically resigned as prime minister on October 20, 2022.
Liz Truss's Bio, Age
Liz Truss was born Mary Elizabeth Truss on July 26, 1975, in Oxford, England. She is currently 47 years old as of 2022. Her zodiac sign is Leo and she holds British nationality.
Liz's father's name is John Truss and her mother's name is Priscilla Truss. She has 3 younger brothers named Chrish, Patrick, and Francis.
See also
Why Leonardo DiCaprio may never get married & have Kids Either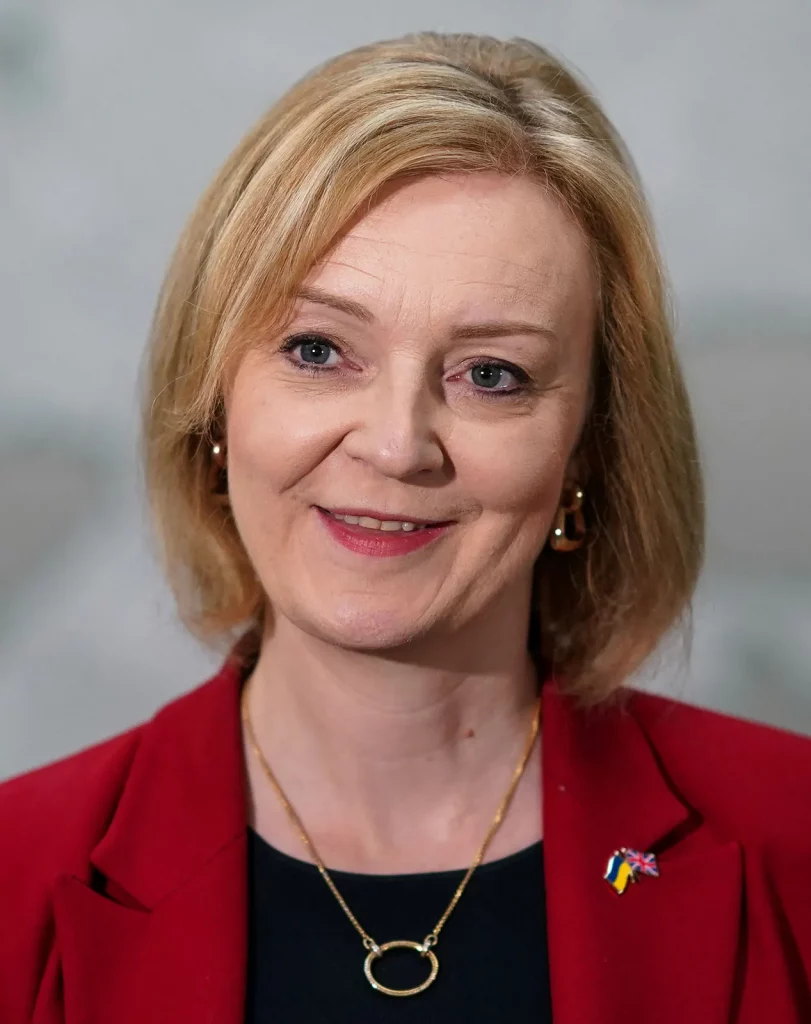 Educational Background
Liz Truss completed her graduation from Merton College, Oxford. She was the president of Oxford University Liberal Democrats. In 1996, she joined the Conservative Political Party.
Liz Truss's Career Before Politics
Liz Truss worked for Shell from 1996 to 2000. She qualified as a Chartered Management Accountant in 1999. In 2000, she worked in Cable and Wireless and became an economic director before leaving in 2005.
After losing two elections, Liz became the full-time deputy director of Reform in January 2008. She has co-authored the books like "The Value of Mathematics", "A New Level", "Back To Black: budget 2009 Paper" and many more.
Why is Liz Truss famous?

Recently, Liz Truss is in headlines due to her resignation as Prime Minister on October 20, 2022.
Political career
Liz Truss was elected for South West Norfolk at the 2010 general election. She founded the Free Enterprise Group of Consecutive MPs and wrote a book named "After the Coalition" and "Britannia Unchained".
Truss won the seat of UK's PM, she was serving as the Secretary of State for Foreign, Commonwealth, and Development Affairs since 2021 and Minister for Women and Qualities since 2019.
Since 2010, she has been a member of Parliament for South West Norfolk. She has worked under Prime Ministers David Cameron, Theresa May, and Boris Johnson. From 2012 to 2014, Liz worked as Parliamentary Under -Secretary of State for Childcare and Education.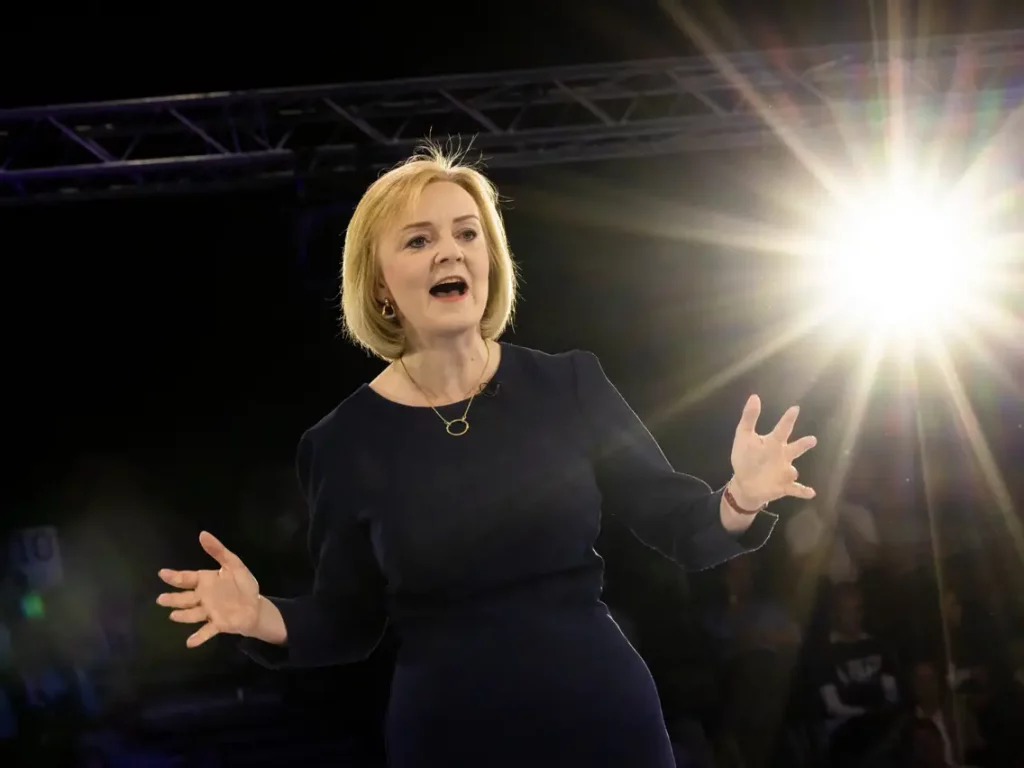 After David Cameron resigned in July 2016, Liz became the Secretary of State for Justice and Lord Chancellor in May 2016. She was the first female Lord Chancellor of the United Kingdom. After winning the 2017 general election, she became Chief Secretary to the Treasury.
In December 2021, Liz was appointed the Government's chief negotiator with the European Union and UK chair of the EU-UK partnership Council. Recently, on 5th September 2022, she won the Conservative party leadership election.
On September 6, 2022, Liz Truss became the Prime Minister of the United Kingdom. But, Liz dramatically resigned from the post of Prime Minister on October 20, 2022. She served as Prime Minister for only 45 days.
Is Liz Truss Married?
Liz Truss is married to Hugh O'Leary in 2000. Hugh is an accountant. The couple are blessed with two daughters named Francis and Liberty.
Previously, Liz had an extra-marital affair with a politician named Mark Field. However, the affair did not affect her relationship with Hugh O'Leary.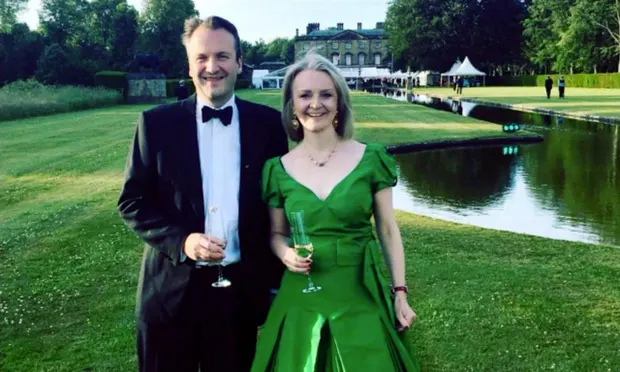 What office does Liz Truss hold?

Liz Truss holds the office of a Member of parliament of the United Kindom since 2010.
What is Liz Truss' Net Worth?
Liz Truss has earned a good amount of money being a politician and author. Moreover, she has an estimated net worth of $9 million as of 2022.
On the other hand, her husband Hugh O'Leary has an estimated net worth of $1.4 million.
Social Media Handles
Liz Truss loves to post her photos and videos on social media. She has around 170k followers on Instagram, 122k followers on Facebook, and 714k followers on Twitter.
Body Measurements: Height and Weight
Liz Truss is 5 feet 3 inches or 160 cm tall and her weight is 56 kg or 123 lbs. She has blonde hair and brown eyes.