Maya Angelou was a poet, memoirist, and civil rights activist from the United States. She wrote seven autobiographies, three volumes of essays, and many books of poetry throughout her lifetime, and she is also credited with a long list of plays, movies, and television series spanning more than 50 years. Her series of seven memoirs, which center on her childhood and early adult experiences, made her famous. She worked as a fry cook, a sex worker, a nightclub performer, a Porgy and Bess cast member, a Southern Christian Leadership Conference coordinator, and a journalist in Egypt and Ghana during the decolonization of Africa before becoming a poet and writer.
She was also a stage performer, screenwriter, director, and producer of plays, films, and public television shows. She was also a member of the Civil Rights Movement, where she collaborated with Martin Luther King Jr. and Malcolm X. She openly exposed portions of her personal life with the publishing of "I Know Why the Caged Bird Sings." I Know Why the Caged Bird Sings reached number one on Amazon.com's bestseller list a week after Angelou's death. Racism, identity, family, and travel are all themes in her writings. Maya is also recognized for her feminist views, which she expresses in the classic poem "Phenomenal Woman." She died on May 28, 2014, at the age of 86.
Cause of Death for Maya Angelou
Maya Angelou, who was 86 years old at the time of her death, died on May 28, 2014. Her nurse discovered her. Despite being in bad health and canceling previous events, Angelou was working on a new book, an autobiography of her interactions with national and international leaders. Her son Guy Johnson said at her funeral ceremony at Wake Forest University that she published four novels in the final 10 years of her life despite being in continual agony from her dance career and respiratory failure. "She exited this earthly realm with no loss of clarity or cognition," he stated. Artists, celebrities, and international leaders paid tribute to Angelou, including Barack Obama, whose sister is named after her, and Bill Clinton. Angelou's "legacy is one that all authors and readers throughout the globe may respect and aspire to," according to Harold Augenbraum of the National Book Foundation.
Maya Angelou is the first Black woman to be featured on a US quarter. It is the first book in the American Women Quarters Program to be published. East Bay Congresswoman Barbara Lee, who spearheaded the initiative to develop the coins, talked with KRON4 about it. You might soon be holding a piece of history in your hands. This week, the United States Mint started delivering the coins. "I'm simply delighted because the public only sees the founding fathers," Lee said. "Now they'll be able to see women, women of color, and our first coin is our beloved Dr. Maya Angelou." Lee was one of the co-authors of the law that established the first American Women Quarters Program. The first of six female awardees whose coins will be in circulation until 2025 is Maya Angelou. She is seen with her arms up and a bird flying behind her.
Maya Angelou's Bio, Age
Maya Angelou was born in St. Louis, Missouri, on April 4, 1928. Marguerite Annie Johnson was her true name. She was of American nationality and had a mixed ethnic background, including African-American ancestors and maybe 1/8th Irish origins. Her ethnicity was black. She just celebrated her 86th birthday with family and friends. Her Zodiac sign was Aries, and she believed in Christianity. Her father, Bailey Johnson, and mother, Vivian Baxter Johnson, are her parents. Her father worked as a doorman and was a Navy Dietitian, while her mother worked as a nurse and dealt cards. Bailey Johnson Jr., her elder brother, was also a sibling.
See also
The Natural Solution to Erectile Dysfunction
She attended the California Labor School and received her diploma. She went on to George Washington High School after that. Despite the fact that she had never attended college, she had acquired more than fifty honorary degrees throughout her lifetime.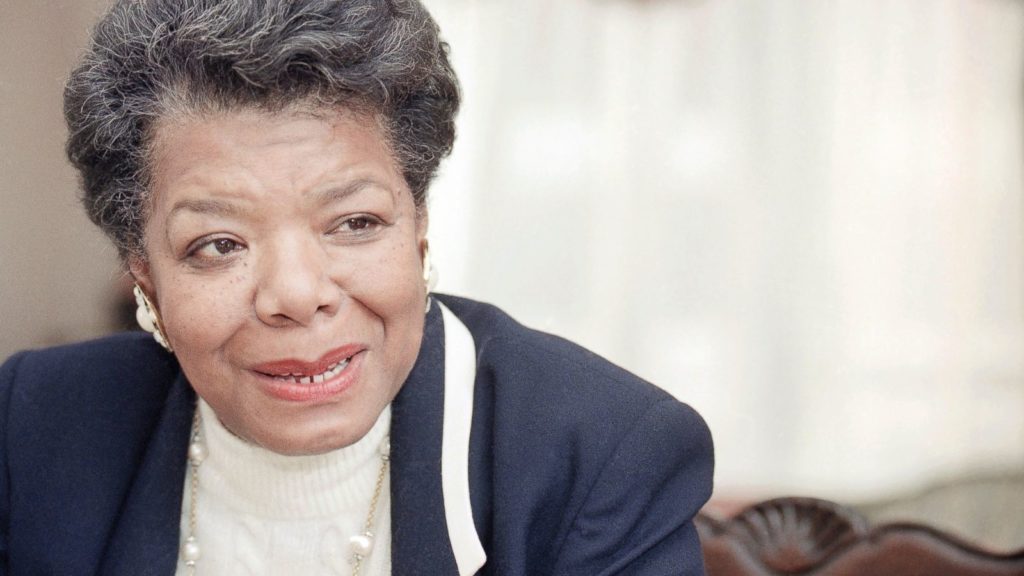 Maya Angelou's Height And Weight
Maya Angelou was a stunning lady with a radiant complexion and a captivating smile. She was 5 feet 5 inches or 165 centimeters tall and weighed 68 kilograms or 150 pounds. Her physique was typical. Her hair was black, and she had dark-colored eyes. Her front teeth were separated by a gap. Her exact physique measurements are yet to be released.
Maya Angelou's Career and Life
Maya Angelou began her career in contemporary dance courses, when she met Alvin Ailey and Ruth Beckford, two choreographers and dancers. "Al and Rita" was the name given to the trio's dancing group. She began dancing professionally in clubs in 1954, notably The Purple Onion, where she sang and danced to calypso music. Between 1954 and 1955, she toured Europe with a performance of the opera Porgy and Bess. She then recorded "Miss Calypso," her debut album, which was published as a CD in 1996. She later starred in an off-Broadway play that inspired the 1957 film "Calypso Heat Wave."
In 1959, she met John Oliver Killens, a well-known novelist. On John's advice, she joined the "Harlem Writers Guild" and started writing. In 1960, she met Martin Luther King Jr., a civil rights leader. She co-hosted a musical event called "Cabaret for Freedom" with Novelist Killens to support the Southern Christian Leadership Conference (SCLC). In 1961, she appeared in Jean Genet's drama "The Blacks."She also worked as an assistant editor for the publication "The Arab Observer."
She went on to work as an administrator at the University of Ghana and was prominent in the African-American expatriate community in Ghana. She also worked as a feature editor for The African Review. She met Malcolm X, a social activist, in Ghana. She returned to America to help him establish the "Organization of Afro-American Unity." She relocated to Hawaii to live with her brother after Malcolm's murder. Maya Angelou is an American poet, memoirist, and civil rights, activist. Maya Angelou is an American poet, memoirist, and civil rights activist.
In 1967, she relocated to New York and began writing. She authored numerous plays during this period and even acted in a few of them. Martin Luther King Jr. encouraged her to plan a march in 1968. She accepted but postponed again, and in a "macabre twist of destiny," he was slain on her 40th birthday, according to Gillespie (April 4).
For National Educational Television, the precursor to PBS, she wrote, produced, and narrated "Blacks, Blues, Black!" a ten-part documentary series about the connection between blues music and Black Americans' African heritage, as well as what Angelou called "Africanisms still current in the United States."
She penned her first autobiography, "I Know Why the Caged Bird Sings," in 1968, which was published in 1969 and catapulted her to prominence. She became the first black woman to compose a film script when she penned the screenplay for "Georgia, Georgia" in 1972.
In 1974, she wrote her second autobiography, "Gather Together in My Name." She followed up with another autobiography, "Singin' and Swingin' and Gettin' Merry Like Christmas," two years later. In 1977, she was also cast in the film "Roots." She then went on to publish two additional autobiographies, "The Heart of a Woman" and "All God's Children Need Traveling Shoes."
She then became a professor at North Carolina's 'Wake Forest University,' where she held the 'Reynolds Professorship of American Studies.' She went on to direct "Moon," an Errol John drama that was shown at London's 'Almeida Theatre.' President Bill Clinton asked her to perform her poem "On the Pulse of Morning" in 1993.
In June 1995, she recited "A Brave and Startling Truth," her "second 'public' poetry," in honor of the United Nations' 50th anniversary, according to Richard Long. In collaboration with vocalists Ashford & Simpson, she created the album "Been Found." In 1998, she directed "Down in the Delta." In 2002, she published her sixth autobiography, "A Song Flung Up to Heaven." "Hallelujah! The Welcome Table" and "Great Food, All Day Long: Cook Splendidly, Eat Smart" are two of her cookbooks.
She also worked on Hilary Clinton's and Barack Obama's presidential campaigns. At the age of 85, she published her eighth and last autobiography, "Mom & Me & Mom," which concentrates on her connection with her mother.
Achievements and Awards
Maya Angelou's work "Just Give Me a Cool Drink of Water 'fore IDiiie" was nominated for the Pulitzer Prize in 1971. She was nominated for a Tony Award for her performance in "Look Away" on Broadway in 1973. This poet won the 'Grammy' for her poems 'On the Pulse of Morning' and 'Phenomenal Woman' on two times in 1994 and 1996 in the 'Best Spoken Word Album' category.
In the year 2000, she was awarded the 'National Medal of Arts,' the highest honor bestowed by the United States government on an artist. She received a Grammy in 2003 for "A Song Flung Up to Heaven" in the category of "Best Spoken Word Album." The Lincoln Medal and the Presidential Medal of Freedom were given to her. More than 50 educational institutions have bestowed honorary degrees on her.
Maya Angelou's Personal Life: Who Was Maya Angelou Husband?
Maya Angelou was a married lady at the time of her death. To begin, she married Tosh Angelos, a Greek electrician, sailor, and aspiring singer, in 1951. Guy, the couple's son, was born to her. After three years of marriage, the couple divorced in the year 1954. She dated Vusumzi Make from 1961 to 1962 after that. She later married Paul du Feu, a Welsh carpenter. Germaine Greer, a writer, was Paul's first wife. Paul and Maya married in 1974, and in her second book, Even the Stars Look Lonesome, she defined their romance as a "match made in heaven." However, in 1983, they were divorced. She was never seen again after that. Her sexual orientation was that of a heterosexual woman.
Maya Angelou's Net Worth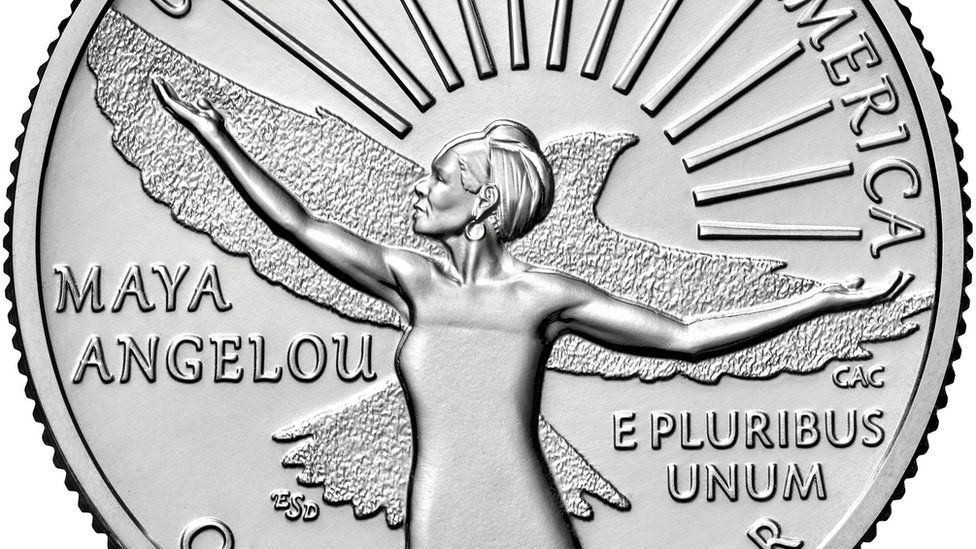 Maya Angelou was an American poet, memoirist, and civil rights activist whose estimated net worth in 2022 was $10 million. She is most known for her 1969 autobiography, "I Know Why the Caged Bird Sings," which became an international bestseller and is still required reading in many high schools today. She has previously starred in television ads for PBS (1999), Union Bank of California (2013), and Wake Forest University (2014).
She bought a house in Winston-Salem, North Carolina, for $575,000 in 1994. Shelley and Daryl Bible acquired the home for $500,000 a year after she died and spent more than $1 million renovating it. In March 2020, they listed the house for $2.395 million, and it sold for $2 million a few months later. Her earnings from her professional career have yet to be revealed. Her major source of income comes from her work as a poet. Maya Angelou is a poet, author, and activist.