Odeya Rushinek also known as  Odeya Rush is an Israeli actress and model who is known for her lead roles in The Giver (2014), Goosebumps (2015), The Bachelors (2017), Lady Bird (2017), Dumplin' (2018), and Let It Snow (2019).
Odeya has acted in several films and television series to establish herself in Hollywood. Rush started her career with modeling after she was approached to work in ad films. She worked with a lot of fashion brands in their ad campaigns as a model.
In an episode of "Curb Your Enthusiasm," Rush played her first role as Larry David's Childhood friend.
She started writing and performing plays when she was just 12 years old.
Odeya Rush's Bio, Age
Rush was born on 12th May 1997 in Haifa in Israel. In Hebrew, her name, Odeya, means I will Thank  God. At the age of 8 years, she showed her creative genius by writing and performing plays.
See also
Why Leonardo DiCaprio may never get married & have Kids Either
Zero Motivation is one of her favorite movies which is about female Israeli soldiers.
Her favorite holiday is Purim. It is a Jewish holiday that celebrates the miraculous events told in the book of Esther. It is the holiday to feed the poor and hungry.
Odeya is a proud Israeli who wants to show the world how beautiful Israel is, and thinks people don't know enough about it.
Educational Background
She got admission to NE Miles Jewish Day School. Later she moved to the United States with her family and started going to school in a public school.
Career
Rush started her career with modeling after she was approached to work in Ad Films. She worked with a large number of fashion brands in their campaign as a model.
She has worked with all renowned names like Guess Gap, Polo Ralph Lauren, and Tommy Hilfiger.
She started her acting career in the year 2010 with television series such as Law and order: Special Victims Unit and Curb your Enthusiasm.
She directed a music video for her friend Harry Nathan, for his song "Rooftops".
Achievements
Rush received the best performance in the feature film for the lead young actress (14-21) award for her film Goosebumps.
Rush was named one of Hollywood's 20 up-and-coming young actresses under 20 to watch by The Midwest TV Guys In 2013
Rush was named Hollywood's newest leading lady by InStyle magazine in 2014.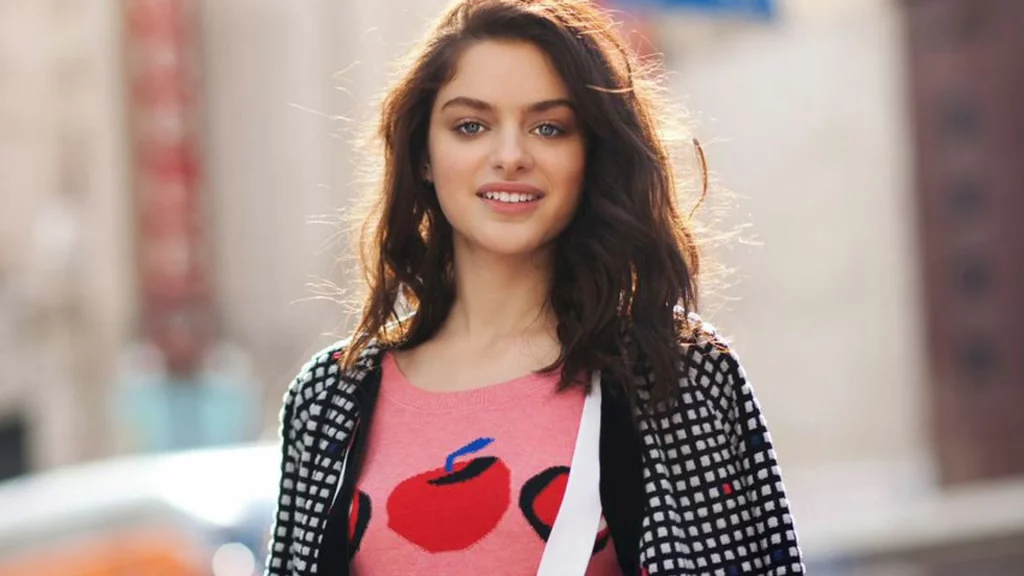 Her breakout role was in 2017's Lady Bird, where Odeya plays Jenna, the cool girl that Lady Bird falls in with.
She was also seen with Meryl freakin' Streep in The Giver when she was just 17. (Taylor Swift was also in the movie, so she momentarily became part of Taylor's girl squad.)
What is Odeya Rush's Net Worth?
Odeya Rush has an estimated net worth of 0.5 million.
Who is Odeya Rush's boyfriend?
Odeya Rush is dating Ryan Lee,  an actor and her costar in Goosebumps
Body Measurement

Height: 5 feet 4 inches
Weight:55 kg
Hair Color: Dark Brown
Eye color: Blue