Riz Ahmed is a British actor and rapper best known for his role as Bodhi Rook in the Star Wars anthology film "Rogue One." He has also appeared in the action thriller "Jason Bourne.
" He's also known for his roles in films like The Road to Guantanamo (2006), Shifty (2008), Four Lions (2010), Trishna (2011), Ill Manors (2012), and The Reluctant Fundamentalist (2013), as well as television series like Britz (2007) and Dead Set (2008), before his breakout role in Nightcrawler (2014) and The Night Of (2014). (2016). He's also recognized for his political rap songs, and he's worked to raise awareness and cash for Rohingya and Syrian refugee children, as well as advocating for their inclusion in the House of Commons. In 2006, he made his feature film debut in the docudrama "The Road to Guantanamo." In 2006, he made his debut appearance on television in the ABC miniseries "The Path to 9/11." "Microscope," his solo first studio album, was released in 2011. Swet Shop Boys, his hip-hop outfit, released their first studio album, "Cashmere," in 2016. He used to go by the stage name Riz MC when he was a musician. In terms of awards, he has received nominations for an Academy Award, two Golden Globe Awards, two Emmy Awards, two Screen Actors Guild Awards, and three British Independent Film Awards. He has also won a Primetime Emmy Award, a National Board of Review Award for Best Actor, an Independent Spirit Award for Best Male Lead, and a London Film Critics' Circle Award for British Actor of the Year. "You don't frequently see a South Asian family in a genre film," Riz Ahmed remarked of his moniker, Riz MC.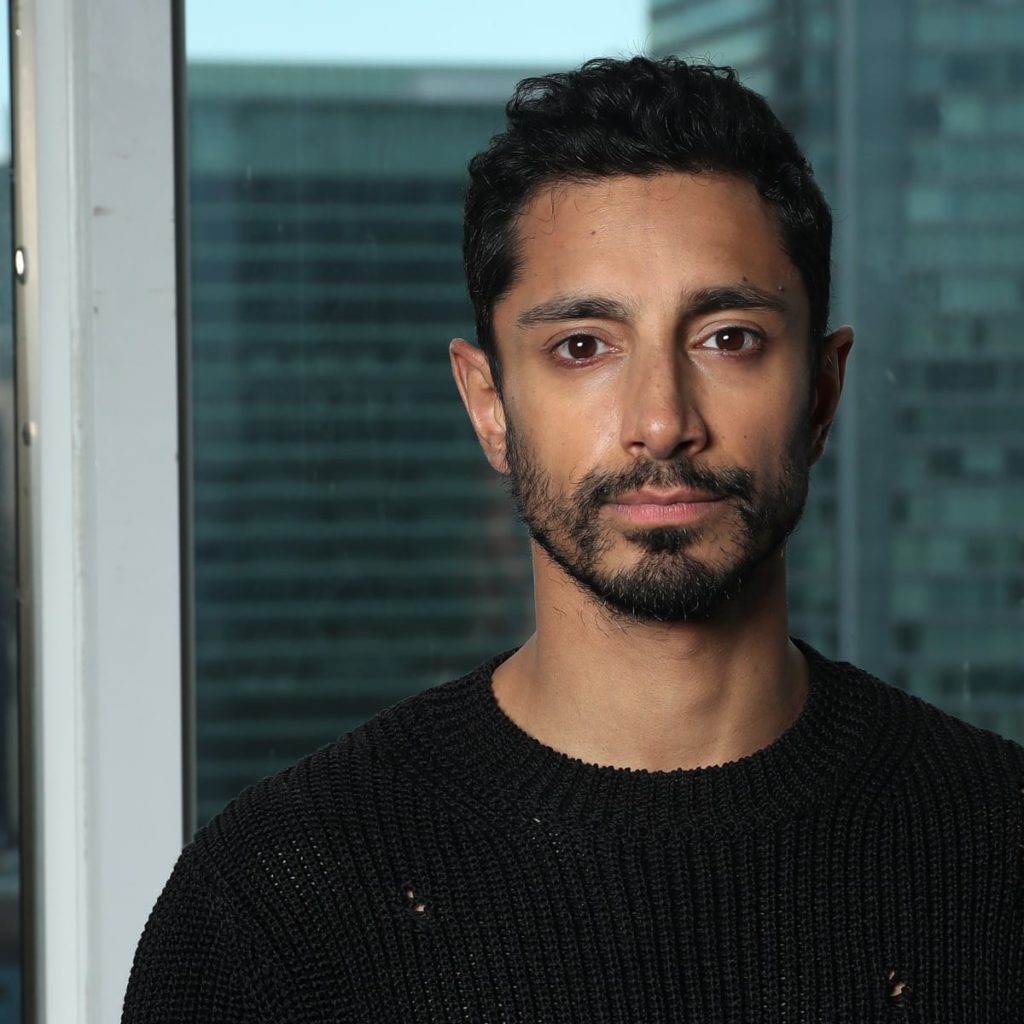 As he explained his part as a father rushing to rescue his children in the new sci-fi road thriller "Encounter," Riz Ahmed remarked, "you don't frequently see a family that looks like this, in a movie like this." In the latest picture from Beast filmmaker Michael Pearce, he portrays an ex-Marine struggling to rescue his young boys from a virus, perhaps unleashed when an asteroid smashed onto the planet, and their already afflicted mother. Malik Kahn's character, in the film, embarks on a car journey with his two young boys in order to bring them to safety while dealing with gun-toting white cops and vigilantes. The ethnicity of Malik was not indicated in the screenplay, according to Pearce, but the fact that Ahmed is of Pakistani heritage lends a new depth to those sequences and increases the degree of tension. "I believe it's one of those situations where it wasn't a priority," Riz told the PA news agency, "but anytime you cast any actor in a character, they bring certain traits with them." And I believe it came out of nowhere as we were filming it. We recognized that in a movie like this, in a tale like this, in settings like this, you don't frequently see a family that looks like this." What does it contribute to the equation? What is the audience's reaction to that? "How does it create new layers and texture?" you may wonder. "The race of the character was never determined in the screenplay," Peace explained, "so a lot of those meetings were already there." "Encounter" opens in UK theaters on December 3 and will be available for streaming on Amazon Prime Video on December 10.
What is Riz Ahmed's claim to fame?
Being a British rapper and actor is a double-edged sword. For his starring part in "The Reluctant Fundamentalist," a political thriller drama film, as well as "The Night Of," a criminal drama HBO miniseries. For his roles as Bodhi Rook in "Rogue One" and as a minor character in "Jason Bourne." For his roles on stage, such as Gaddafi in the Asian Dub Foundation opera.
Riz Ahmed's Bio
Riz Ahmed was born on December 1, 1982, under the name Rizwan Ahmen. He was born and raised in London, England. As a result, he is a British citizen. He has Muhajir ancestors, hence he is of mixed ethnicity. Muslims who moved from India to Pakistan during the partition are known as Muhajirs. During the 1970s, his parents migrated to England from Karachi, Sindh, Pakistan. During British administration in India, he is a descendent of Sir Shah Muhammad Sulaiman, the first Muslim to become Chief Justice of the Allahabad High Court. His parents' identities have yet to be discovered. His father is only known to be a shipping broker. He spent his youth and early years with his brother, a Psychiatrist called Kamran Ahmed. Ahmed's aunt and uncle both perished as a result of the COVID-19 epidemic. As of 2020, he will be 38 years old. He is a Muslim with the Zodiac sign of Sagittarius as his zodiac sign. In terms of his schooling, Riz attended Merchant Taylors' School in Northwood, where he was accepted via a scholarship program. He then went on to Christ Church, Oxford University, where he earned a degree in PPE (Philosophy, Politics, and Economics). He also went to the Royal Central School of Speech & Drama to study acting.
See also
The Natural Solution to Erectile Dysfunction
Acting Career of Riz Ahmed
Riz Ahmed's career began when he played Shafiq Rasul in the Michael Winterbottom film Shafiq Rasul in 2006. Following that, he played Sohail Waheed in the Channel 4 drama "Britz" in 2007, Riq in the five-part horror thriller "Dead Set," and Manesh Kunzru in ITV1's "Wired" in 2008. On 2008, he portrayed a primary school teacher in the special channel "Teachers TVStaffroom "'s Monologues. After a year, he appeared in the film "Freefall." Then, in 2009, he starred in the indie film "Shifty" as the title character. In 2009, he starred in Sally Potter's "Rage"; in 2010, he appeared in "Four Lions" and "Centurion"; in 2012, he appeared in "Ill Manors," and in 2013, he appeared in "The Reluctant Fundamentalist." Following that, he performed in the plays "Jesus Hopped the 'A' Train" and "Prayer Room." The next year, he directed and scripted "Daytimer," a short film, and acted in Dan Gilroy's "Nightcrawler." In 2016, he starred in "Rogue One," the first of the new Star Wars anthology films. After that, he participated in the HBO miniseries "The Night Of" as Nasir "Naz" Khan, as well as the last season of "Girls." He played Carlton Drake in "Venom," and he also appeared in "Englistan," an original TV series commissioned by BBC Two and Left Handed Films in 2018. Riz created the animated documentary film "Flee" and acted in "Mogul Mowgli" in 2021, and he starred in "Sound of Metal" in 2020.
Timeline of Riz Ahmed's Music Career
Riz Ahmed started his career in freestyle rap battles while he was in his mid-teens. He also co-founded the Hit & Run night in Oxford, where he was a member of the Confidential Collective, a 12-piece jazz-house/electronica band. He also engaged in and won a number of rap battles. In addition, in 2006, he participated as Riz MC on JumpOff TV's "Spin the Mic," where he defeated opponents Stig and Skilla Mic.
In 2006, he released "Post 9/11 Blues," a satirical social commentary rap single. Later, he established his own indie record company, Battered Records, and in August 2006, he released "Post 9/11 Blues" on CD and MP3 for the first time. After a year, he released his second single, "People Like People," a garage rap tune. In August 2009, he performed at the London Camp for Climate Action. In 2011, he published his first album, "Microscope."
On December 1, 2011, it was revealed that Riz MC had signed to Tru Thoughts, a Brighton-based indie label. From his first album "Microscope," he released "Sour Times." He and Heems are part of the hip hop duo Swet Shop Boys, which was created in 2014. Their first EP, "Sweat Shop EP," was published in 2014. "Cashmere," the group's first full-length album, was released on October 14, 2016.
The song "Immigrants (We Get The Job Done)" from The Hamilton Mixtape, which topped the Billboard 200 chart, was included on his mixtape "Englistan" in 2016. "The Sandman" and "Assassin's Creed: Gold" are two of Riz's upcoming audiobooks.
Riz Ahmed's Achievements and Awards
In 2021, he will be nominated for an Independent Spirit Award for his performance in "Sound of Metal," and in 2017, he will be nominated for a Primetime Emmy Award for his role in "The Night Of." Gotham Awards, London Film Critics' Circle, Toronto Film Critics Association, Seattle Film Critics Society, Satellite Awards, Santa Barbara International Film Festival, San Diego Film Critics Society for "Sound of Metal" in 2021 Greater WNY Film Association, IndieWire Critics Poll, Sunset Film Circle for "Sound of Metal" in 2021 Greater WNY Film Association, IndieWire Critics Poll, Sunset Film Circle for "Sound of Metal" in 2021. In 2021, the Houston Film Critics Society will host a screening of Sound of Metal. In 2012, Ill Manors won the Shooting Star Award-Actor at the Berlin International Film Festival.
In 2021, Mogul Mowgli and The Long Goodbye will be nominated for British Independent Film Awards. MTV Video Music Awards for "Immigrants (We Get the Job Done)" in 2017 Columbus Film Critics Association for Shifty in 2008 Gold Derby Awards for The Night Of in 2017 MTV Video Music Awards for "Immigrants (We Get the Job Done)" in 2017. Daytimer won the Nashville Film Festival in 2014, and Sound of Metal won the National Board of Review in 2021. In 2006, he won the UK Asian Music Awards for "Post 9/11 Blues."
Riz Ahmed's Wife
Riz Ahmed is a husband and father. Fatima Farheen Mirza, his lovely wife, was his bride. During an interview in January 2021, Riz disclosed that he had secretly married author Fatima Mirza. The pair is now enjoying a nice life and there are no issues between them. They are both supportive of one another, and their friendship is becoming stronger with time. He is not homosexual and has a heterosexual sexual orientation.
Riz Ahmed's net worth
Riz Ahmed is a skilled rapper and actor who is believed to have a net worth of $3 million in 2021. He gained his riches through acting in TV series, movies, and releasing a number of singles, songs, and albums. Riz has not revealed any information regarding his salary, career earnings, or yearly income to the public, but there is little question in the minds of his fans that he is well compensated for his work. He's also utilized his social media presence to promote companies and items including Nehru Jackets, Ami Alexandre Mattiussi, and Ode to Odd. His acting and rapping careers are his main sources of income. He is now enjoying a wealthy lifestyle.
Riz Ahmed's height
Riz Ahmed is a skinny and attractive actor who also happens to be a rapper. He stands at a perfect height of 5 ft 8 in (173 cm), with a healthy body weight of 66 kg (145.5 lbs). His natural hair color is dark brown, but he has blonde highlights and tinted hair. He has a set of dark brown eyes that are very appealing. His nose is long and prominent. He has a healthy physique in general, and he exercises often to keep it that way. He did pilates and yoga as well.
What If I Told You…
Riz's debut single, Post 9/11 Blues, was released in 2006. In his mid-teens, Riz began his music career by competing in freestyle rap contests and performing on pirate radio. He tried out for a part in the blockbuster film Slumdog Millionaire but was not chosen. He was included to Time magazine's list of the 100 most influential people in 2017. In 2006, he founded Battered Records, his own record label.