American actress Robyn Lively works in both cinema and television. She is most known for her roles in the television shows Savannah and Twin Peaks as well as the movie Teen Witch. Robyn, who comes from a family of performers in the entertainment industry, started her acting career as a child actor and made her cinematic debut in the television film "Summer of My German Soldier."
With the comedy-drama "The Best of Times," starring Kurt Russell and Robin Williams, she made her feature picture career.
The movie "Teen Witch" provided her with her big break. She appeared in several movies throughout the years, including "Wildcats" and "The Karate Kid Part III."
She gained national attention for her lead role as Lane McKenzie in the short-lived television series Savannah as well as for her appearances on Chicago Hope, Doogie Howser, M.D., and Twin Peaks.
She has made several television movies, including "Not Quite Human" and "Santa Who?" For her performance as Melissa Harmon in the episode "Less Than Perfect Daughter" of the American television anthology series "ABC Afterschool Special," she received an Emmy nomination.
See also
Why Leonardo DiCaprio may never get married & have Kids Either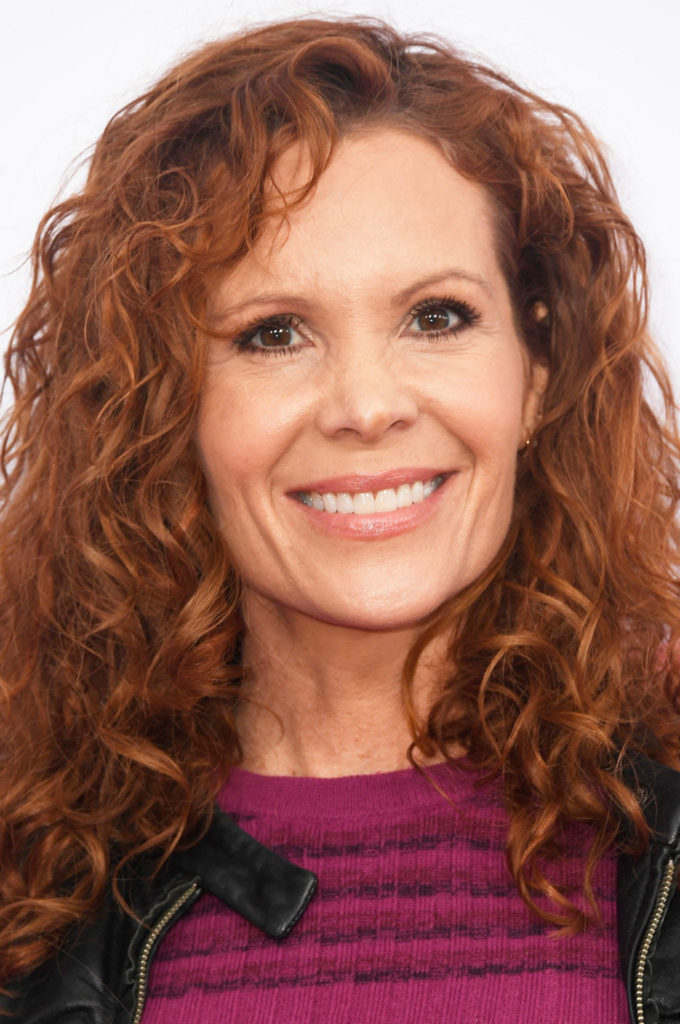 Robyn Lively's Date of Birth and Parents
Elaine Lively (née McAlpin), a talent manager, and Ronald Otis (Ronnie) Lively welcomed Robyn Elaine Lively into the world on February 7, 1972, in Powder Springs, Georgia, the United States.
When she was a little kid, her parents divorced. Her senior brother Jason is a semi-retired actor, and her senior sister Lori is an actress, acting instructor, and television co-host/designer.
In 1979, her mother wed American coach and actor Ernie Brown. Ernie changed his name to Ernie Lively by adopting Elaine's last name.
As a result of this relationship, Robyn has two acting-related half-brothers and half-sisters. Eric Lively and Blake Ellender Lively.
Robyn Lively's Husband
Jason Priestley, an actor, dated Robyn Lively for a while. She was also said to have dated Neil Patrick Harris for a while starting in 1992.
She married American actor Bart Johnson on September 25, 1999.
Baylen Johnson (born in 2003) and Wyatt Blake Johnson (born in 2008) are their two boys; Kate Johnson is their only daughter (born in 2005). Robyn resides in the Hollywood Hills with her family.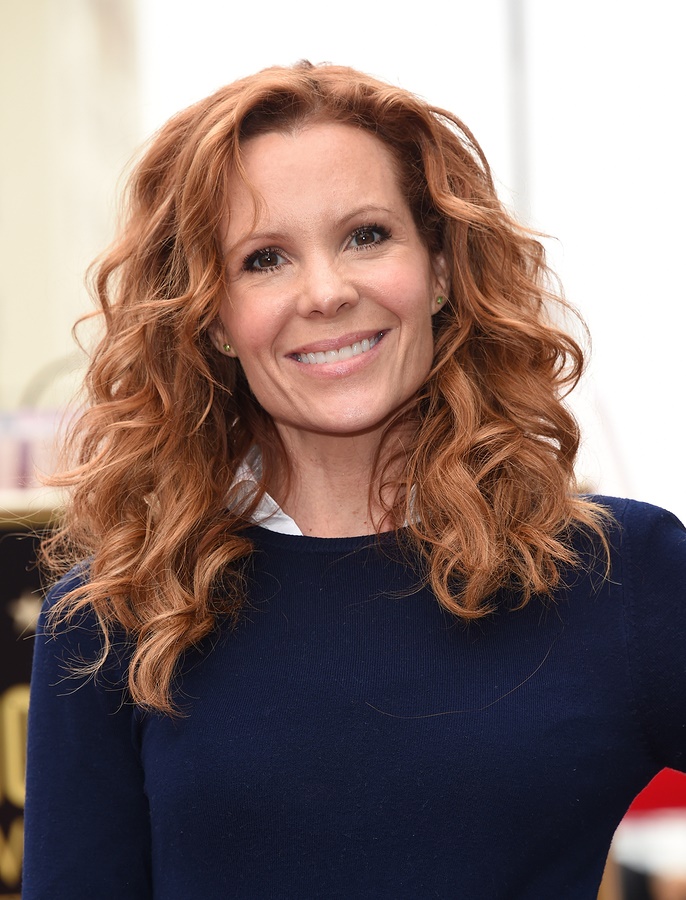 Robyn Lively's Career
Robyn started out as a kid performer. She made her acting debut at the age of six in the American made-for-television war drama romance movie "Summer of My German Soldier," Sharon Bergen. NBC first broadcast the movie on October 30, 1978.
After a short break, she made her return to the screen in 1983, appearing as Amanda in one of the episodes of the American drama television series "Boone."
Her performance earned her a nomination for a Young Artist Award in 1984 for Best Young Actress in a New Television Series.
For her representation of Becky Phillips in an episode of the American television series "Knight Rider," she received another Young Artist Award nomination in 1985, this time for Best Young Actress – Guest in a Television Series.
The American comedy-drama movie "The Best of Times," starring Robin Williams and Kurt Russell, was Robyn Lively's cinematic debut in 1986. She played Jaki, Jack Dundee's daughter, who was played by Robin Williams.
She also acted in the 1986 American sports comedy "Wildcats," for which she was nominated for a Young Artist Award in 1987 for "Exceptional Performance by a Young Actress Starring in a Feature Film – Comedy or Drama."
In the 1987 television movie "Not Quite Human," she played Becky Carson, and she returned to the role in the 1989 sequel "Not Quite Human II."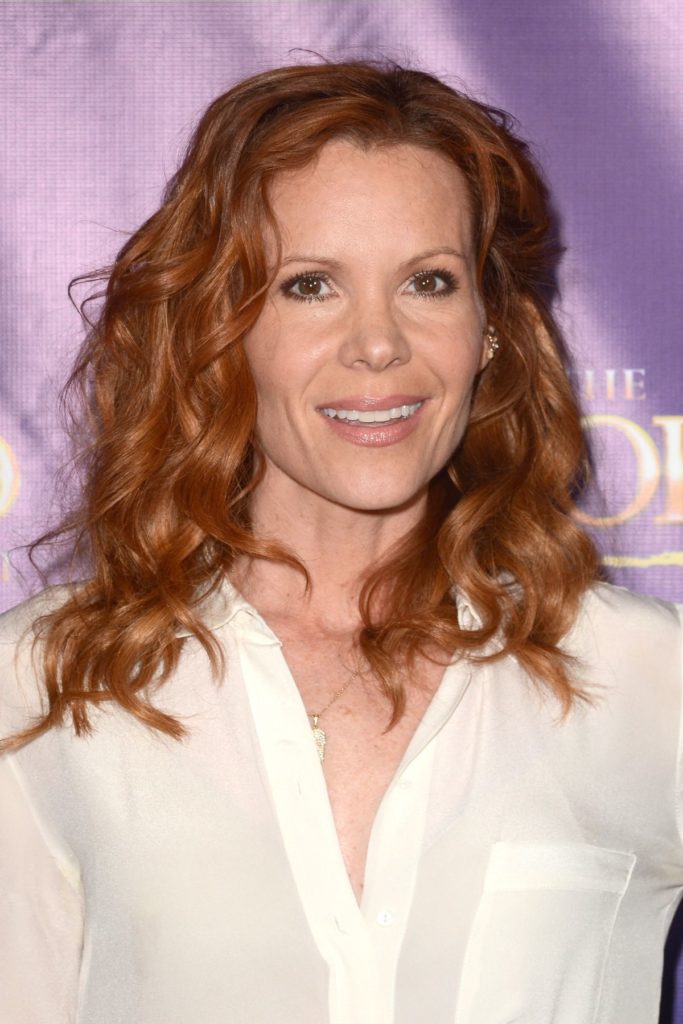 She played Louise Miller, the lead character, in the American teen-fantasy comedy movie "Teen Witch," which debuted on April 23, 1989. It eventually become a cult favorite.
In 1990, it led to her being recognized with a Young Artist Award for "Best Young Actress Starring in a Motion Picture."
Robyn played Jessica Andrews in the 1989 American martial arts drama movie "The Karate Kid Part III." The movies "Simon Says" (2006), "Letters to God" (2010), and "Ouija" also include Robyn (2014).
She was nominated for Outstanding Performer in a Children's Special at the 1991 Daytime Emmy Awards for her representation of the insecure teen Melissa Harmon in the episode "The Less Than Perfect Daughter" of the popular ABC American television anthology series "ABC Afterschool Special," which aired in 1991.
She appeared in the American prime-time television soap opera "Savannah" as Lane McKenzie, one of the show's three major characters. From January 21, 1996, until February 24, 1997, it was shown on The WB.
Other television projects by Robyn include recurring parts in "Twin Peaks" (1990–1991), "Doogie Howser, M.D." (1991–93), and "Chicago Hope" (1994–1955); appearances in "George and Leo" (1997–98) and "Gortimer Gibbon's Life on Normal Street" (2014); and in "Johnny Kapahala: Back on Board" (2007) and "Who Is Simon Miller?" (2006) television movies (2011).