Rocky Johnson is a professional Canadian Wrestler who won the World Tag Team Championship, an NWA Southern Heavyweight Memphis Champion, and a National Wrestling Alliance (NWA) Georgia Champion.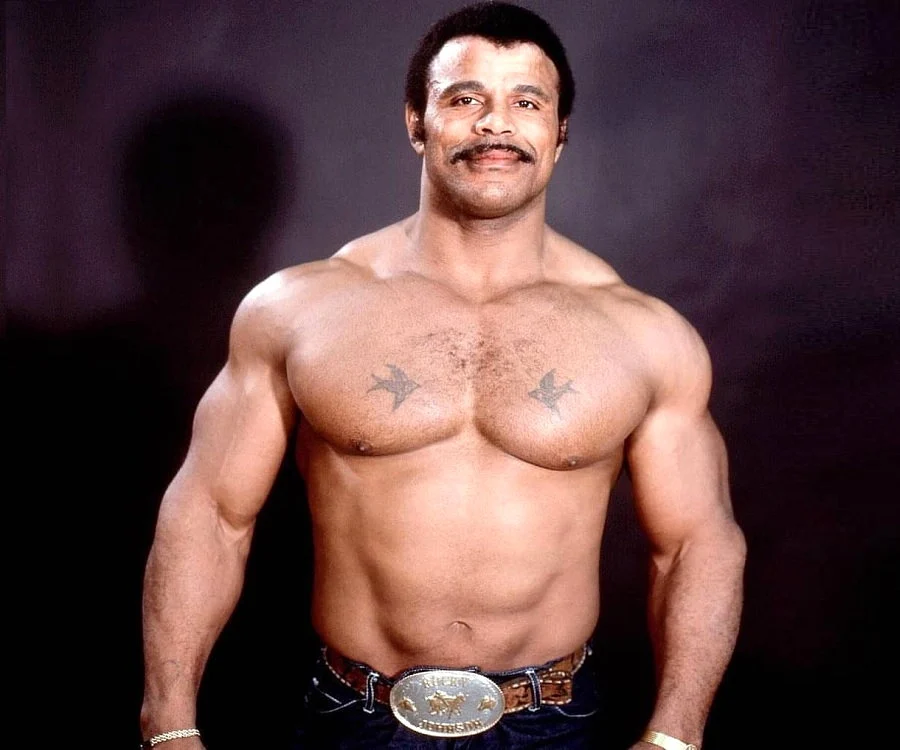 Rocky Johnson's Date of Birth and Age
Wayde Douglas Bowles who was also known as Rocky Johnson was born on August 24, 1944, in Amherst, Nova Scotia, Canada. He holds Canadian Nationality.
His birth sign was Virgo. He would have celebrated his 77th birthday this year (2022)if he was alive. He was of Black ethnicity.
He died at the age of 75 in Lutz, Florida, the United States on 15 January 2020. The cause of death is not known.
Rocky Johnson's Height and Weight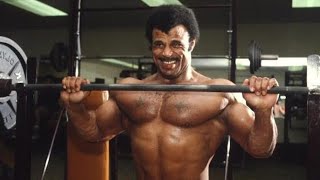 Rocky was a Canadian wrestler with a tall height and heavyweight as he was a wrestler. He stands around at a height of 6 feet and 2 inches. He had to work really hard to make a fit body.
See also
Why Leonardo DiCaprio may never get married & have Kids Either
He stands around at a weight of 110 kg. He had black color eyes. His hair color was dark brown. He had to go to the gym every day and work really hard to get wrestler bodies.
Rocky Johnson's Parents and Siblings
Rocky Johson, was the son of Lilian and James Henrey Bowles. He is a descendant of the Black Loyalists who immigrated to Canada after escaping from the US after the American Revolutionary War.
He has altogether four brothers and he was fourth among the five children of Lilian and James.
Likewise, Rocky was 13 years old when his father died and her mother turned him out of the house over a tiff he had with her boyfriend. Being a homeless child without a mother and father, Rocky worked very hard to survive.
Rocky Johson's Wife and Children
In 1962, Rocky johnson married Una. The couple was blessed with two children, a son Curtis and a daughter Wanda. Their relationship didn't last long as they divorced in 1968.
In 1970, he married Ata Maivia who is the daughter of Samoan professional wrestler, Peter Maivia. Rocky and Ana met with each other when he was teamed up with her father in a match.
At first, Peter Maivia didn't agree with their relationship as he knew how difficult was for a wrestler's family to stay at home while wrestlers have to travel from one place to another for the match.
Moreover, The couple got married despite his disapproval. They had a son together named, Dwayne Douglas Johnson who was born on May 2, 1972, and is also an actor, producer, and professional wrestler.
Rocky and Ata divorced in 2003. After one year, Rocky married Dana Martin on January 15, 2004. He was the first non-Samoan to be named the 'High Chief'. He was given the title 'High Chief Tafiaiafi'.
Rocky Johson's Career
At the age of 16, Rocky moved to Toronto and worked as a truck driver. At that time he started his journey of wrestling.
In the beginning, Johnson was trained in Boxing with the help of great boxers like Muhammad Ali and George Foreman. However, he was very interested in Boxing and eventually took it up as his career.
Therefore, he started his professional wrestling career in 1964, in Southern Ontario. His trainer was legendary High Chief Peter Maivia who later became his father-in-law.
Rocky Johnson competed all around the world in every wrestling match before he joined the National Wrestling Alliance (NWA). He had won different awards and medals as an NWA single and also with a team as he had become a top contestant in NWA by the 1970s.
He also fought matches against the world championship Harley Race and Terry Funk but could never win the matches against them.
For some years, he fought matches with Jerry Lawler and won Lawler's crown as well. For some time, he wrestled under a mask as Sweet Ebony Diamond in the Mid-Atlantic area.
In 1983, Rocky Johnson was hired by the World Wrestling Federation(WWF) and he fought matches with Don Muraco, Mike Sharpe, Greg Valentine, Buddy Rose, and Adrian Adonis. He was paired with Tony Atlas as a lag team. They were known as 'Soul Patrol'.
Furthermore, After Rocky johnson retired from wrestling in 1991, he trained his son Dwayne to wrestle. He always wanted his son Dawnye to get involved in wrestling.
Rocky had several matches on WWF, but he couldn't take his father's place and he didn't stay long in WWF.His character as 'Rocky Maivia'was flopped in WWF.
Dwayne Johnson became one of the biggest superstars in e-sports entertainment and continues his father's pride.
In 2003, Rocky Johnson was hired as a trainer for WWE developmental territory, Ohio Valley Wrestling. In 2008, he was inducted into the 2008 class of the WWE Hall of Fame along with High Chief Peter Maivia.
Rocky Johnson's Net worth
Rocky Johnson earned a huge sum of money from his profession as a wrestler. He has been one of the richest and most successful wrestlers. He had a big house in Florida and led a successful and lavish life.
The net worth of Rocky Johnson has been estimated at around $320 million which is very huge.