Sam Neill, whose real name is Nigel John Dermot Neill, is a popular actor from New Zealand. He is well known for playing the lead in both dramas and big-budget movies. He is regarded as an "international leading man" and one of his generation's most versatile actors.
Sam Neill's Bio, Age
Sam Neill was born on September 14, 1947, in Omagh, Northern Ireland. He spent his early years in New Zealand and eventually became one of the country's most popular and internationally recognized actors.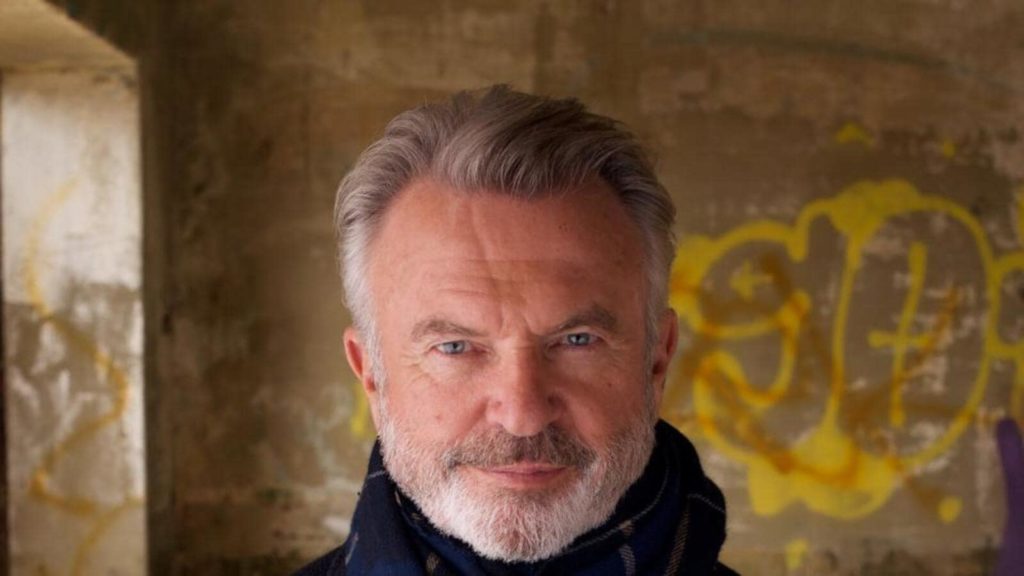 Career
Neill has played a variety of roles in film, television, and theater over the course of his four-decade acting career. He first became well-known in New Zealand as a result of his contribution to the 1977 movie "Sleeping Dogs." This was the start of a fruitful career resulting in achievements and popularity in the entertainment sector.
In the 1980s, Sam Neill continued to build his reputation with roles in popular films. One of the most iconic moments of his career came with his portrayal of Dr. Alan Grant in Steven Spielberg's blockbuster hit, "Jurassic Park" (1993). The film's immense success brought him to international stardom, and he reprised his role in the sequel, "Jurassic Park III" (2001).
In addition to "Jurassic Park," Neill contributed his talent to several other critically praised and popular films during the 1990s and early 2000s. He starred in "The Piano" (1993), directed by Jane Campion, which won multiple Academy Awards and showcased his versatility as an actor. His role as Merlin in the TV miniseries "Merlin" (1998) also left a lasting impression on viewers.
See also
The Natural Solution to Erectile Dysfunction
Throughout his career, Neill has worked with many popular directors and actors. He appeared alongside Jeff Goldblum in "Jurassic Park," co-starred with Meryl Streep in "Plenty" (1985), and worked with Nicole Kidman in "Dead Calm" (1989).
Television has also been a significant part of Neill's career. He took on the role of Cardinal Wolsey in the popular series "The Tudors" (2007-2010) and starred in the Australian drama series "Old School" (2014-2016). These television roles showed his range as an actor and expanded his fan base.
Despite his extensive work in film and television, Neill has maintained a strong connection to his New Zealand roots. He starred in the beloved New Zealand film "Hunt for the Wilderpeople" (2016), directed by Taika Waititi, which gained widespread praise. His dedication to the local industry is shown by his ongoing involvement in New Zealand cinema.
Sam Neill has made contributions to the entertainment industry outside of acting. His efforts in making wine are also well known. In Central Otago, New Zealand, Neill owns and runs Two Paddocks Vineyard. His devotion to his native country is reflected in his love of making wine.
What has Sam Neill been diagnosed with?

In 2022, Neill revealed that he had been diagnosed with the rare blood cancer angioimmunoblastic T-cell lymphoma.
Who is Sam Neill dating?
Sam Neill has reportedly been in a relationship with Australian political journalist Laura Tingle since 2018.
What is Sam Neill's Net Worth?
Sam Neill has an estimated Net Worth of $18 million.