Sarah Ferguson, also known as Sarah, Duchess of York, is a British writer, television personality, and philanthropist. She has authored several autobiographies, as well as children's novels, and most lately, she has focused on historical romance.
She became a prominent figure in the British royal family through her marriage to Prince Andrew, Duke of York.
Sarah Ferguson's Bio, Age
Sarah Ferguson was born on October 15, 1959, in London, England. She was raised in Dummer, Hampshire. Ferguson's upbringing was relatively humble compared to the royal family.
Her mother, Susan Barrantes, is Argentinean, and her father, Major Ronald Ferguson, is a polo player. Ferguson has connections to the British aristocracy and the royal family despite of having no royal heritage.
Educational Background
Sarah Ferguson attended the Queen's Secretarial College.
See also
Why Leonardo DiCaprio may never get married & have Kids Either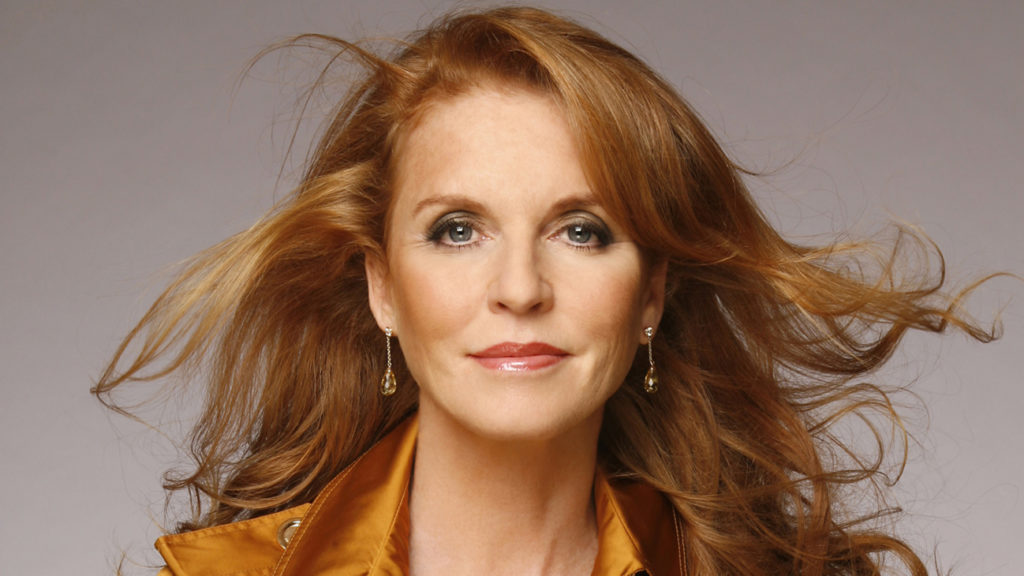 Career
Sarah Ferguson's journey has been characterized by resilience and a commitment to making a positive impact. Her work in philanthropy, writing, and media has allowed her to share her experiences and contribute to causes close to her heart. Despite the ups and downs she has faced, Ferguson has remained a prominent figure and an influential voice in her own right.
Despite her charitable work and creative pursuits, Ferguson faced challenges in her personal life. She and Prince Andrew separated in 1992 and divorced in 1996. Following the divorce, she retained her title as the Duchess of York but no longer held the style of Her Royal Highness.
Since her divorce, Ferguson has remained active in various ventures. She has made appearances on television shows, including reality shows and talk shows, where she has discussed her life and experiences. Ferguson has also ventured into the world of media, working as a television presenter and producer.
Sarah co-produced and presented a BBC television documentary called In Search of the Spirit in 2000. She co-hosted BBC Radio 2's afternoon show Steve Wright for three days in September 2003. Sarah hosted The Legacy of Pan, an eleven-minute production featurette on Universal's DVD Peter Pan, in May 2004.
Sarah was a special correspondent for NBC's Today in 2008, where she presented segments for the "From the Heart" series. Sarah's two-part film The Duchess in Hull broadcast on ITV1 in May 2008, shows Sarah assisting a family on a Hull council estate to improve their lifestyle. In the same year, she traveled to Romania and Turkey for the documentary Duchess and Daughters.
Sarah had a producing role in the 2009 Jean-Marc Vallée film The Young Victoria, which featured Emily Blunt and includes Sarah's daughter Princess Beatrice in a supporting role. Sarah came up with the idea for a film based on Queen Victoria's formative years.
Since her marriage to Prince Andrew, she had been interested in the Queen and had written two books about her with the help of a historian.
Ferguson also established herself as a children's book author. She wrote a successful series of children's books featuring characters such as Budgie the Little Helicopter. Her books were well-received and showcased her creativity and passion for children's literature.
In recent years, Ferguson has continued her charity work and has been involved in various business ventures. She has written more books, including memoirs and self-help books, and has been an advocate for mental health awareness.
Who is Sarah Ferguson dating?
Sarah Ferguson is currently single.
What is Sarah Ferguson's Net Worth?
Sarah Ferguson's projected net worth is $1 million as of the year 2023.
Height: 5 feet 8 inches
Weight: 65 kg
Hair Color: Red
Eye color: Blue