Sofia Vergara is a Colombian-American actress, model, and television personality.   She gained fame in the late 1990s for co-hosting two television shows for the Spanish-language television network Univision.
Sofia Vergara had a successful and diverse career in the entertainment industry.
Sofia Vergara's Bio, Age
Sofia Vergara was born on July 10, 1972, in Barranquilla, Colombia. Her mother, Margarita Vergara de Vergara, was a homemaker, and her father, Julio Enrique Vergara Robayo, was a cattle rancher for the meat industry.
Educational Background
Sofia Vergara initially enrolled at the National University of Colombia to study dentistry for three years, but she dropped out her graduation to pursue an acting and modeling career.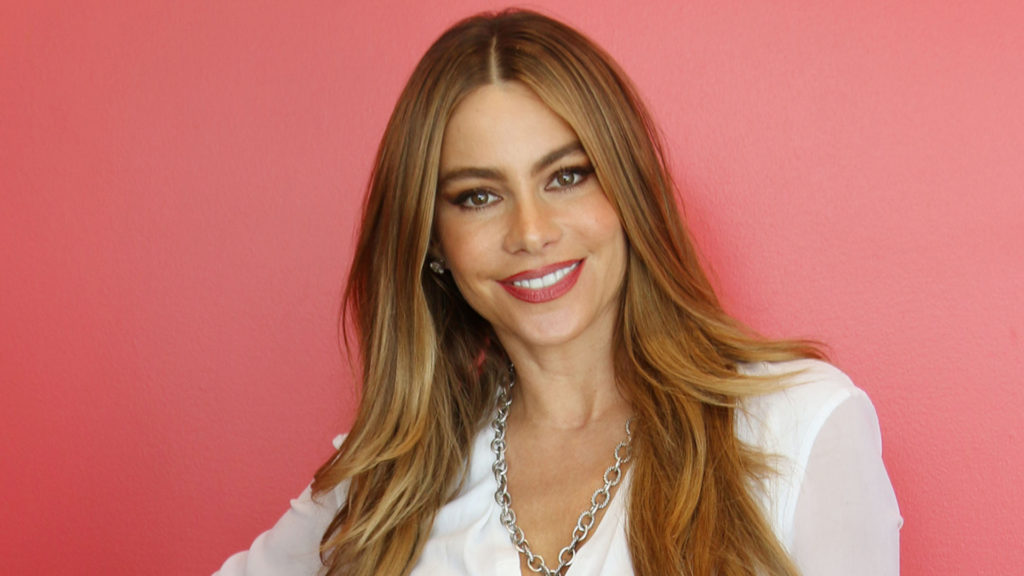 Sofia Vergara was discovered by a photographer while walking on a beach in Colombia, and she was quickly presented with offers of modeling and television work.
Her first notable acting job in English was in the film Chasing Papi (2003). She later appeared in Four Brothers (2005) and Tyler Perry's comedies Meet the Browns (2008) and Madea Goes to Jail (2009).
Sofia Vergara gained widespread recognition and fame for her role as Gloria Delgado-Pritchett on the hit TV series "Modern Family," which showed from 2009 to 2020. She received many honors and awards for her portrayal of the bright and humorous character, including four Emmy nominations for Outstanding Supporting Actress in a Comedy Series.
Vergara has acted in a number of additional movies, such as New Year's Eve (2011), The Three Stooges (2012), Machete Kills (2013), Fading Gigolo (2013), Chef (2014), and Hot Pursuit (2015). She has also provided voiceovers for the animated movies Happy Feet 2 (2011), Escape from Planet Earth (2013), and The Emoji Movie (2017).
Vergara portrayed Gloria Delgado-Pritchett in the ABC comedy series Modern Family from 2009 to 2020. For this role, she received nominations for four Primetime Emmy Awards and four Golden Globe Awards. She has been working as a judge on America's Got Talent since the year 2020.
She appeared in various TV shows and movies, both in English and Spanish, and became a well-known face in the Latin American entertainment scene.
See also
Why Leonardo DiCaprio may never get married & have Kids Either
Apart from her work in acting, Sofia has also had a successful career as a model. She started her modeling career in the 1990s and appeared in various commercials and print campaigns. Her beauty and charm led her to become a famous personality in the fashion industry.
In addition to her acting and modeling career, Sofia Vergara has ventured into business and entrepreneurship. She launched her own clothing line, and perfume line, and has been involved in endorsement deals with various brands.
Sofia Vergara's appealing personality and talent have made her one of the highest-paid actresses in Hollywood, and she has been named one of the most influential people in the world by Time magazine.
Achievement
Sofia Vergara has been honored with many awards throughout her career including Black Reels Award, AMLA Awards for best actress, Star Screen Guild Awards for outstanding performance in a comedy series, NACCP Image Awards, Golden Globe Awards, and more.
Who is Sofia Vergara dating?
In 2015, Joe Manganiello and Sofia Vergara got married, and in July 2023, they announced their separation. Sofia is possibly single as of 2023.
What is Sofia Vergara's Net Worth?
Sofia Vergara has an estimated Net Worth of $180 million.
Body Measurement
Height: 5 feet 7 inches
Weight: 68 kg
Hair Color: Blonde
Eye color: Hazel