Usman Umar, often known as 'Sojaboy,' is a well-known Nigerian television personality and music artist who rose to recognition after his stint on TLC's "90 Day Fiance" in 2016 with his ex-girlfriend Lisa Hamme. Before entering the realm of reality television, he was a self-proclaimed Nigerian rapper.
During his rap career, he went under the moniker Sojaboy. His music is also available on YouTube. Fans got to hear his tune "I love you" created in honor of his then-love interest, Lisa, during his time on season 4 of Before the 90 Days. In January 2021, he released his debut EP, "King Africa," in the wake of his television triumph and the couple's breakup.
What is Usman Umar Known For?
Being a recording artist and a Nigerian TV celebrity.
For his appearance on 90 Day Fiancé on TLC.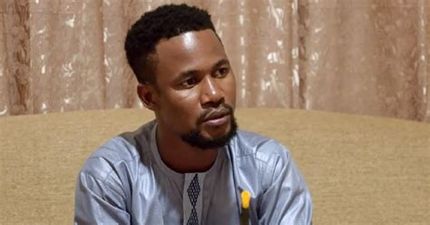 Where is Usman Umar From?
Know About his Nationality, Ethnicity, and Religion
On October 10th, 1988, Usman Umar was born. He is a Nigerian native of a Nigerian-Black heritage who was born in Sokoto State, Nigeria. His ethnicity is black. His Zodiac sign is Libra, and he is a devout Muslim. In the year 2021, he became 33 years old. Usman has kept his parents' and siblings' names hidden from the public eye. He once addressed his mother, claiming that when he informed her he met his new partner online, she was really disappointed in him. She was so furious that she didn't talk to Usman for three months after learning of the situation. Instead, her mother preferred that he choose a Muslim girl. Furthermore, little information regarding his educational history is available.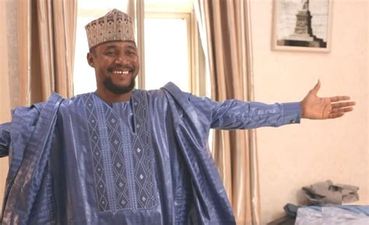 Usman Umar Girlfriend: Who is he married to?
According to his marital status, Usman Umar is a married guy. On August 30, 2019, he married his lovely wife, Lisa Hamme, whom he met on social media after a mutual friend introduced them. Lisa Hamme was 49 at the time, while Usman was 29. Religion was not going to stop Usman Umar from marrying Lisa. When the relationship reached a tough point, Lisa continued to accuse the Nigerian of being a con artist.
See also
Why Leonardo DiCaprio may never get married & have Kids Either
Usman, on the other hand, defended himself, claiming that if he intended to con someone, he would have chosen a wealthy lady.  He also said that his life has improved after his breakup with Lisa, stating that he is "happy" "without the turmoil." They are now divorced.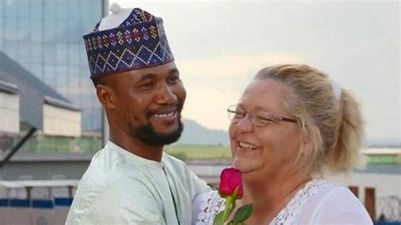 He is presently dating Kimberly, his new girlfriend, after his divorce from Lisa Hamme. The couple is now living nicely in their current situation with no interruptions. They want to marry in the near future.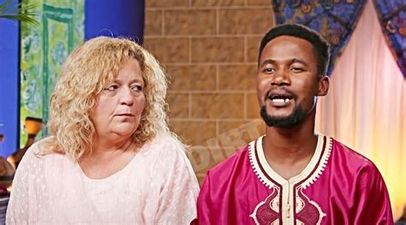 Usman Umar Sexuality
He is bisexual and not homosexual in terms of sexual orientation. He said that he is attracted to both men and women. There are also images of him in bed with an unknown guy behind him.
Usman Umar Net Worth: How much is he making annually?
Usman Umar is a well-known television personality and recording artist who rose to prominence after his presence on the smash reality television program '90 Day Fiance,' and his net worth is believed to be $1 million as of 2021. The entertainment and music industries are his primary sources of revenue.
He has starred in a number of TV series and has a lot of songs to his credit. Every year, his net worth grows a little more. He will soon amass a large net worth as a result of his hard work. He also charges $50 for a personal Cameo and $500 for a company Cameo, as well as doing social media advertising commercials. He now lives a comfortable lifestyle thanks to his professional earnings.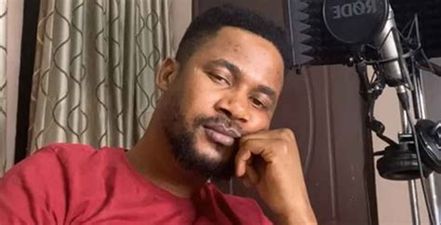 Usman Umar Height and Weight
Usman Umar is a gorgeous, well-dressed guy with a charming demeanor. He stands at a towering height of 5 ft 11 in or 180.34 cm and has an athletic body type. His balanced bodyweight is 64 kilograms (141.09 pounds). His other body size is currently unavailable. He has a healthy physique that he keeps in good shape by exercising often. As of now, he has a healthy physique. In April 2020, it was revealed that he had caught COVID-19 after claiming to be unwell.