Woody Allen is a well-known American motion-picture director, screenwriter, actor, comedian, playwright, and author best known for his bittersweet comic films.
Woody Allen's Bio, Age
Woody Allen was born Allan Stewart Konigsberg on December 1, 1935, in Brooklyn, New York.
Educational Background
After completing high school, Allen enrolled in City College's night program and later New York University's motion picture program, but he wasn't happy. He left both institutions in order to pursue a career as a comedy writer.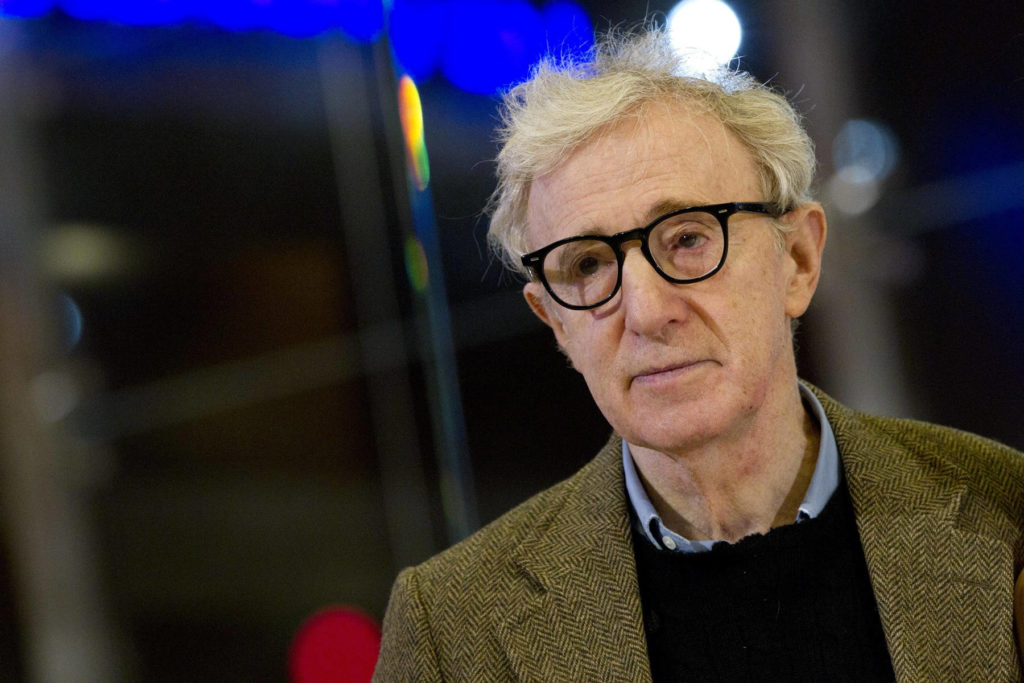 Career
In the 1950s, Woody Allen began writing jokes for radio and television programs. His early comedic abilities gained attention and he started doing stand-up comedy under the name Woody Allen.
Woody Allen made his move to filmmaking in the 1960s, writing and directing his first feature film, "What's Up, Tiger Lily?" (1966). His 1977 film "Annie Hall" raised him to fame worldwide. Allen won four Academy Awards for the semi-autobiographical romantic comedy, including Best Director and Best Original Screenplay. "Annie Hall" was an important turn in American cinema, bringing in a more realistic, introspective approach to romantic comedies.
See also
Why Leonardo DiCaprio may never get married & have Kids Either
Allen continued to make a number of popular movies in the 1970s and 1980s, such as "Manhattan" (1979), "Hannah and Her Sisters" (1986), and "Crimes and Misdemeanors" (1989). His writing frequently explored the themes of love, relationships, and existence and fused humor with deep reflections.
Allen's successful output continued into the 1990s and 2000s, with films like "Husbands and Wives" (1992), "Mighty Aphrodite" (1995), and "Match Point" (2005). He experimented with various categories, from romantic comedies to crime dramas, showing his versatility as a filmmaker.
Woody Allen's career has frequently included controversy. He was accused of sexually abusing his adopted daughter, Dylan Farrow, in the early 1990s. His personal and professional lives have continued to be clouded by the highly publicized legal battles and psychological trauma caused by these allegations.
Despite the controversy, Allen continued to make films, including "Blue Jasmine" (2013), which earned Cate Blanchett an Academy Award for Best Actress. However, some actors and actresses began distancing themselves from him, and there was growing debate about whether his work should be separated from his personal life.
A number of people in the entertainment industry chose to distance themselves from Allen in recent years as the allegations against him came under updated review. This made it difficult for Allen to obtain funding and distribution for his movies.
In addition to his film career, Woody Allen has published several books, including collections of his humorous essays and his memoir, "Apropos of Nothing," which was released in 2020 and generated significant controversy.
Why was Woody Allen influential?

Allen skillfully merged comedy and drama. His films were inspired masterpieces that paid tribute to directors like Bergman, Fellini, Chaplin, and Keaton. Allen was the anti-leading man as a star in his own movies. He perfected the art of awkward encounters due to his self-obsession, neediness, and weakness.
Who is Woody Allen dating?
On December 23, 1997, Woody Allen married Soon-Yi Previn in Venice, Italy; they have since adopted two kids.
What is Woody Allen's Net Worth?
Woody Allen's Net Worth is estimated to be $145 Million.