Bebe Rexha is a well-known American singer, songwriter, and record producer. Her excellent songwriting abilities have been noticed by renowned singers such as Eminem, Shinee, Selena Gomez, and Nick Jonas, who have asked her to contribute to their hit songs. Bebe Rexha keeps delighting fans across the world with her unique musical style and stunning voice.
She is also very popular for releasing some popular extended plays and singles like I Don't Wanna Grow Up, I Can't Stop Drinking About You, I'm Gonna Show You Crazy, and The Way I Are Dance With Somebody.
Bebe Rexha's Bio, Age
Rexha was born in Brooklyn, New York, on August 30, 1989. Her parents are Albanian immigrants, and she was raised in an Albanian household. Bleta Rexha is her real name. She grew up in a musical family and had an early interest in music.
Bebe Rexha began singing in a choir and playing various musical instruments, including trumpet and piano.
See also
The Natural Solution to Erectile Dysfunction
Career
Rexha gained to popularity in the music industry as a songwriter, initially creating songs for other musicians. She co-wrote the popular song "The Monster" by Eminem and Rihanna, which became a worldwide commercial success. This cooperation gained her great attention and created the way for her solo career.
In 2015, Rexha released her debut solo single, "I Can't Stop Drinking About You." The song received positive reviews and helped establish her as a solo artist. She gained further attention with her collaboration on the song "Hey Mama" by David Guetta, Nicki Minaj, and Afrojack, which became an international hit.
Bebe Rexha's breakthrough as a solo artist came with her 2017 single, "Meant to Be," a collaboration with the country duo Florida Georgia Line. The song topped the charts in several countries, including the United States, and earned her widespread acclaim. It spent a record-breaking 50 consecutive weeks at No. 1 on the Billboard Hot Country Songs chart.
After the success of "Meant to Be," Rexha's first studio album, "Expectations," was released in 2018. The album featured the top-charting songs "I'm a Mess" and "I Got You." It demonstrated her musical versatility, fusing pop, R&B, and electronic dance music.
Throughout her career, Bebe Rexha has collaborated with various artists, including G-Eazy, Louis Tomlinson, and Lil Wayne, among others. She has also released several successful singles, such as "Last Hurrah," "You Can't Stop the Girl," and "Baby, I'm Jealous" featuring Doja Cat.
Bebe Rexha's music is known for its empowering and relatable lyrics, often exploring themes of self-acceptance, relationships, and personal struggles. Her powerful vocals and charismatic stage presence have contributed to her success as a performer.
Beyond her musical accomplishments, Rexha has been an advocate for body positivity and mental health awareness. She has been open about her own struggles with anxiety and bipolar disorder, aiming to destigmatize these topics and promote self-care and self-love.
Bebe Rexha continues to prosper in the music business, producing new music frequently and mesmerizing crowds with her spectacular concerts. Her status as a leading voice in modern pop music has been established by her talent, commitment, and unique style.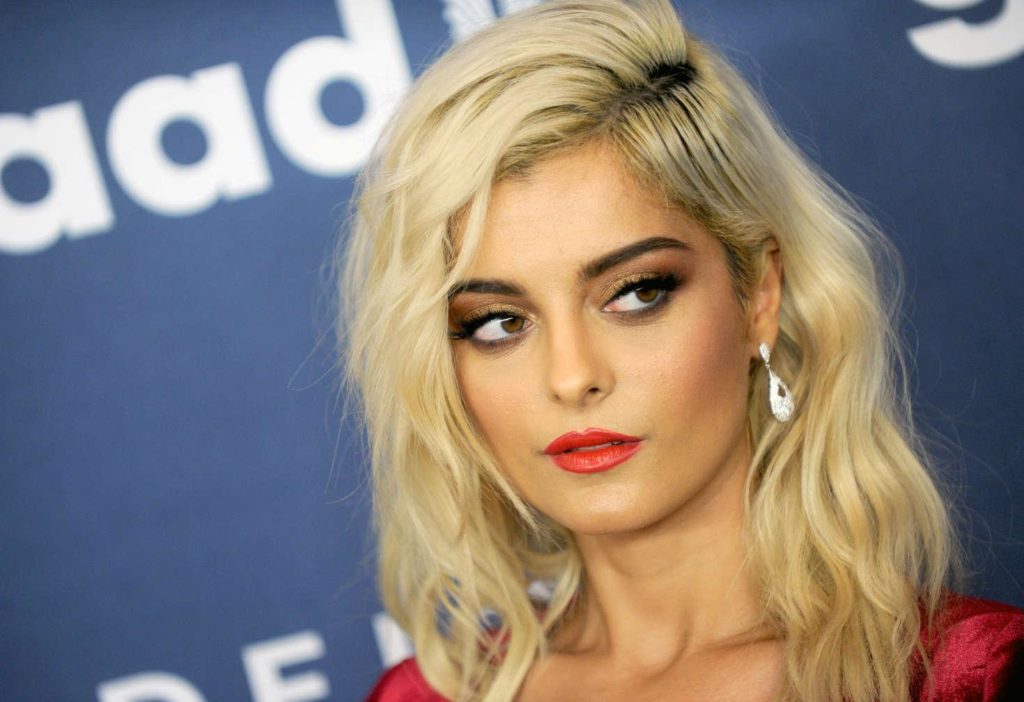 Achievements
Rexha's extraordinary skills as a songwriter were truly acknowledged when she was credited for co-writing Eminem's chart-topping track, "The Monster". This incredible collaboration went on to win the highly acclaimed Grammy Award for Best Rap.
What is Bebe Rexha's Net Worth?
Bebe Rexha has an estimated net worth of $5 million.
Who is Bebe Rexha dating?
Bebe Rexha is currently in a relationship with Keyan Safyari. Keyan Safyari is a highly accomplished director, producer, and cinematographer. Together, they make a power couple in the entertainment industry.
Height: 5 feet 5 inches
Weight: 59 kg
Hair Color: Dark Brown
Eye color: Dark Brown