Sinead O'Connor is an Irish singer-songwriter who gained popularity in the late 1980s and early 1990s. In 1987, her first studio album, titled "The Lion and the Cobra", was released and gained international recognition on the charts.
Sinead O'Connor's Bio, Age
Sinead O'Connor was born on December 8, 1966, in Dublin, Ireland. Her early life was full of hardships, including her parent's divorce and her mother's tragic death in a car accident when Sinead was just 17 years old.
Educational Background
Sinead O'Connor went to Dominican College Sion Hill located in Blackrock, County Dublin.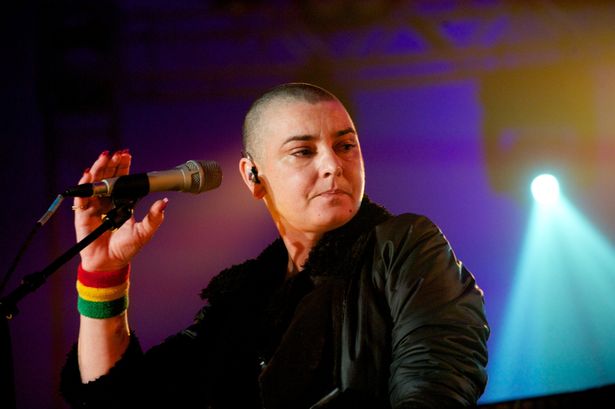 Career
Sinead O'Connor's first album, "The Lion and the Cobra," was released in 1987 and its lead single, "Mandinka," received a lot of attention, boosting her career.
Sinead O'Connor gained international stardom with her second album, "I Do Not Want What I Haven't Got" (1990). The album's iconic single, a cover of Prince's "Nothing Compares 2 U," became a global sensation, topping charts in numerous countries and earning her four Grammy nominations. The song's emotional video, featuring O'Connor's tearful face, left a lasting impact on audiences.
See also
Why Leonardo DiCaprio may never get married & have Kids Either
She was fiercely outspoken about political and social issues, and her refusal to be silenced or controlled earned her both admirers and critics. In 1992, she generated controversy when she ripped up a picture of Pope John Paul II during a live performance on "Saturday Night Live" to protest the Catholic Church's handling of child abuse scandals. This act led to significant backlash and strained her relationship with some fans and media outlets.
Sinead O'Connor continued to release albums to experiment with various musical genres, from rock to folk and beyond. Some of her famous albums are "Am I Not Your Girl?" (1992), featuring jazz and pop standards, and "Universal Mother" (1994), which focused on personal and environmental themes.
In the late 1990s and early 2000s, O'Connor's career experienced ups and downs, with struggles with mental health and personal issues often making headlines. Despite these challenges, she managed to release several well-received albums, such as "Faith and Courage" (2000) and "Sean-Nós Nua" (2002), where she explored traditional Irish folk music.
During the latter part of her career, O'Connor continued to tour and perform live, attracting audiences with her passionate and soulful voice. Additionally, she has made numerous appearances in collaborations with other artists, which further emphasizes her influence on the music industry and her continued relevance.
Her strong voice and unreserved attitude left a lasting impression on the music industry, influencing innumerable musicians and making a difference in the lives of fans all around the world. O'Connor faced many challenges, yet her music and activism remain significant today, cementing her status as a modern music icon.
Who is Sinead O'Connor dating?
The singer was married to record producer John Reynolds when she had her first number-one hit, but the couple divorced the next year. Sinead married three more times after this breakup, but she regrettably never found a meaningful relationship.
What is Sinead O'Connor's Net Worth?
Sinéad O'Connor had an estimated Net Worth of $1.5 million.
Body Measurement
Height: 5 feet 3 inches
Weight: 55 kg
Hair Color: Green
Eye color: Brown