Dominik Szoboszlai is a highly talented Hungarian professional footballer who plays as a midfielder for Premier League club Liverpool and captains the Hungary national team.
Dominik Szoboszlai's Bio, Age
Dominik Szoboszlai was born on October 25, 2000, in Székesfehérvár, Hungary.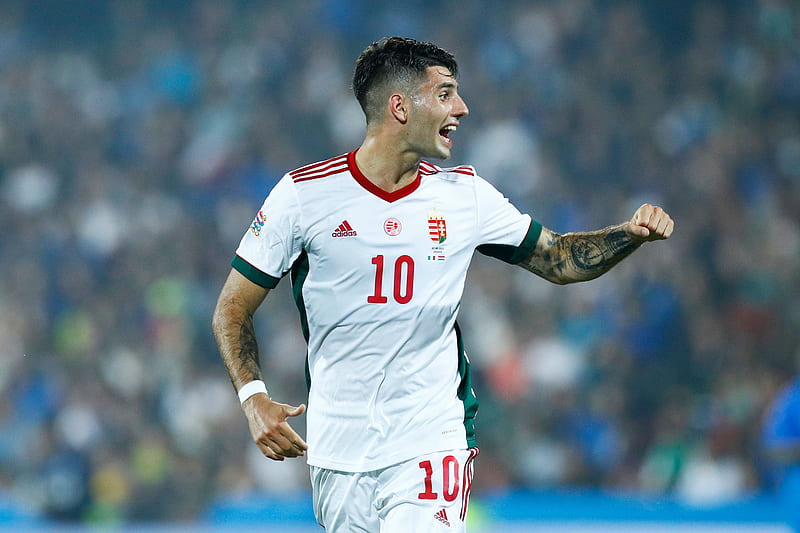 Career
Szoboszlai started playing football at a young age and has since established himself as one of the game's top young midfielders in Europe.
In Szoboszlai's early football career, the Hungarian club Videoton (now known as MOL Fehérvár FC)'s youth academy helped him develop his abilities. Scouts and coaches were soon attracted to his exceptional skills, and in 2017, when he was just 16 years old, he made his professional debut for the team. His senior football career officially began at that point.
In January 2018, Szoboszlai made a significant move to RB Salzburg in the Austrian Bundesliga. This transfer proved to be a significant moment in his career. At Salzburg, he continued to develop his skills and rapidly established himself as a key player in the team's midfield. By frequently playing in central midfield or as an attacking midfielder, he showed impressive versatility. He contributed with assists and goals, showing off his vision, passing skills, and goal-scoring abilities.
See also
Why Leonardo DiCaprio may never get married & have Kids Either
During his time at Salzburg, Szoboszlai helped the team secure multiple Austrian Bundesliga titles and was a standout performer in European competitions, including the UEFA Europa League and the UEFA Champions League. His performances drew the attention of several top European clubs.
Szoboszlai completed a well-known transfer to Bundesliga team RB Leipzig in January 2021. As he joined a team competing at the highest level of German and European football, this move gave a new direction in his career. Unfortunately, he soon experienced an obstacle because he experienced an injury that kept him out of action for a while. He maintained his status as a highly regarded prospect despite this obstacle.
Szoboszlai has also played a significant role in the national team of Hungary. His achievements in international contests, such as the UEFA European Championship, showed his talent on an international level. He was a key component for Hungary because of his ability to control the game from midfield and score important goals.
Szoboszlai's name was frequently associated with top European clubs as his career developed, and scouts from all over the continent continued to keep their eyes on him. Due to his technical abilities and football knowledge, his playing style has frequently been compared to some of the best midfielders in the world.
He participates in several charitable activities. He and Dam Szalai made a donation to the charity Cseppk Gyermekotthoni Központ in 2022. He donated a shirt in 2023 to a charity that raised money for the family of Csaba Ponczok, a former Maglódi TC player who passed away in 2022.
Who is number 8 in Liverpool 2023?

Dominik Szoboszlai arrived at Anfield in July 2023 as Liverpool's second signing of the summer transfer window, following the earlier capture of Alexis Mac Allister.
Who is Dominik Szoboszlai dating?
Dominik Szoboszlai is in a relationship with an athlete and a model, Fanni Gecsek.
What is Dominik Szoboszlai's Net Worth?
Dominik Szoboszlai has an estimated Net Worth of £5 million.