Rishi Sunak is a politician who is currently serving as the Prime Minister of the United Kingdom. He has been serving since October 25, 2022. Prior to that, he was the Chancellor of the Exchequer from 2020 to 2022.
Besides, Rishi was appointed to Theresa May's Second government as a Parliamentary Under Secretary of State for Local Government in 2018.
Which constituency does Rishi Sunak represent?

Since 2015, Rishi is representing Richmond (Yorks) in the House of Commons of the UK Parliament.
Rishi Sunak's Bio, Age
Rishi Sunak was born on May 12, 1980, in Southampton, Hampshire, England. He is currently 42 years old as of 2022. His zodiac sign is Taurus and he holds British nationality.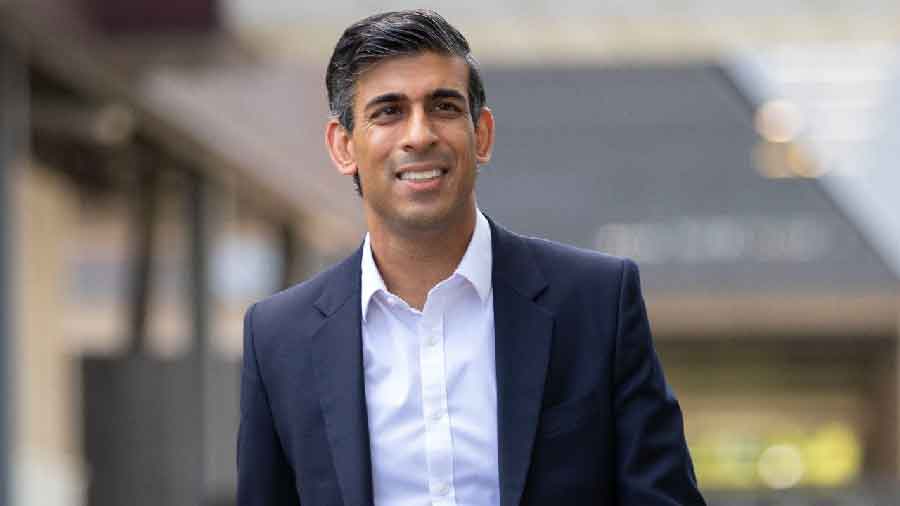 Rishi's father's name is Yashvir Sunak and his mother's name is Usha Sunak. Yashvir was born in Kenya and Usha was born in Tanzania. His father Yashvir was a general practitioner and his mother Usha was a Pharmacist.
See also
Why Leonardo DiCaprio may never get married & have Kids Either
Sunak has one brother named Sanjay Sunak and one sister named Rakhi Sunak.
Educational Background
Rishi Sunak studied at Winchester College. Later, he moved to Lincoln College and completed his graduation from Stanford University in 2006.
Rishi Sunak's Business Career
Rishi Sunak did an internship at Conservative Campaign Headquarters while studying at the University. He worked as an analyst at Goldman Sachs from 2001 to 2004.
In September 2006, he left the job and became a partner of The Children's Investment Fund Management. In 2009, he became a member of another fund named Theleme Partners.
Sunak also worked as the director of the investment firm Cataramaran Ventures which is owned by his father-in-law N.R. Narayana Murthy.
What is the role of Rishi Sunak?

Rishi Suank is the current Prime Minister of the United Kindgdom.
Rishi Sunak's Political Career
Rishi Sunak was selected as the Conservative candidate for Richmond after defeating Wendy Morton in October 2014. Previously, a former leader of the Party, William Hague held the seat. The seat is one of the safest Conservative seats in the United Kingdom.
After winning the 2015 general election with a majority of 19,550 votes, he became the MP for the constituency. Previously, he was a member of the Environment, Food, and Rural Affairs from 2015 to 2017. Between January 2018 and July 2019, he worked as a parliamentary under-secretary of state for local government.
In the 2019 Conservative Party leadership election, Rishi supported Boris Johnson and co-wrote an article in The Times newspaper to advocate for Johnson during the Campaign in June. On July 24, 2019, Rishi became the Chief Secretary of the Treasury and served under Chancellor Sajid Javid.
Rishi became Chancellor after a cabinet regrouping held on 13th February. Sajid resigned from the post after following a meeting with Johnson.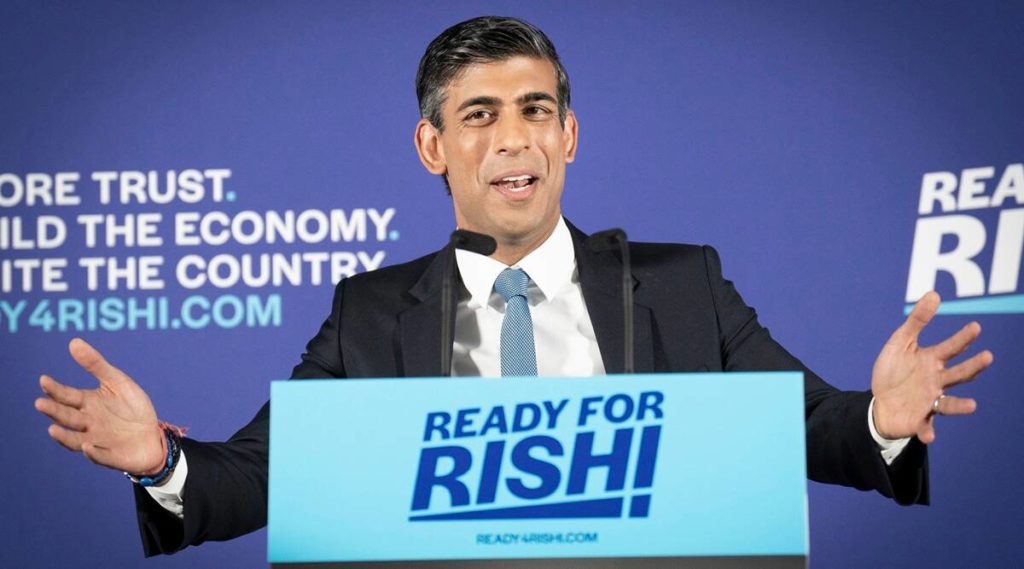 When did Rishi Sunak become the Prime Minister?

On October 25, 2022, Rishi became the Prime Minister of the United Kingdom.
Prime Minister of the United Kingdom (2022-Present)
Rishi Sunak was appointed the Prime Minister of the United Kingdom on October 25, 2022, by the new king of the United Kingdom, King Charles III. He is the first British Asian Prime Minister and the first Hindu to hold office.
Sunak started appointing his cabinet on October 25, 2022. He appointed Dominic Raab as Deputy Prime Minister, Lord Chancellor, and Secretary of State for Justice. Rishi reappointed Jeremy Hunt as the Chancellor of the Exchequer and James Cleverly as Foreign Secretary.
What is the Net Worth of Rishi Sunak?
Being the Prime Minister of the United Kingdom, he has earned a name and fame worldwide. Moreover, he has an estimated net worth of $4.3 billion as of 2022.
Who is the Wife of Rishi Sunak?
Rishi Sunak is married to Akshata Murthy. They got married in August 2009. The couple together had two children's named Krishna Sunak and Anoushka Sunak.
Akshata is the daughter of Indian billionaire N. R. Narayana Murthy.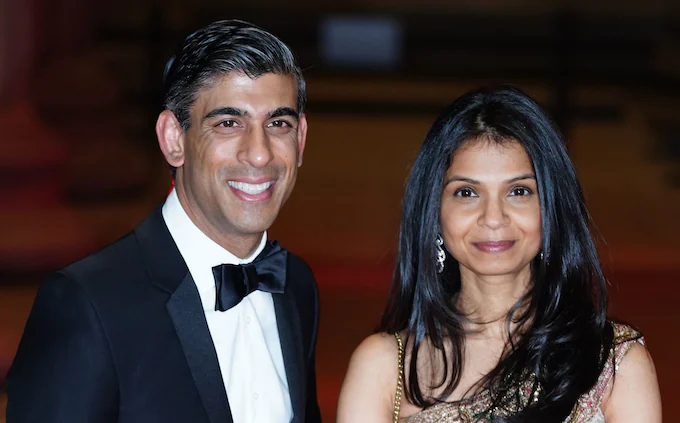 Social Media Handles
After being the Prime Minister of the United Kingdom, he became a sensation on the internet. He has around 594k followers on Instagram, 370k followers on Facebook, and over 1.5 million followers on Twitter.
Body Measurements: Height & Weight
Rishi Sunak is 5 feet 7 inches or 170 cm tall and his weight is 70 kg or 154 lbs. He has black eyes and black hair.