Vanna White is an American actress and television personality who is best known as a co-host of the well-liked game show "Wheel of Fortune." She invests in real estate and owns the yarn company Vanna's Choice.
Vanna White's Bio, Age
Vanna White was born in Conway, South Carolina on February 18, 1957. She is the daughter of Joan Marie and Miguel Angel Rosich. Her parents divorced when she was a baby, and she was raised by her mother Joan.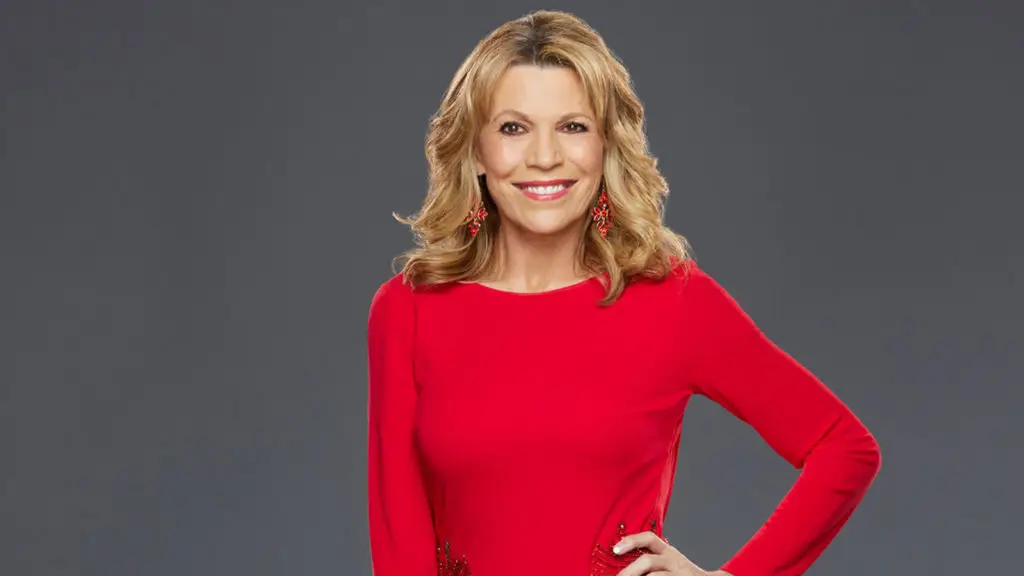 Career
Vanna White's journey to stardom began when she moved to Los Angeles in the late 1970s to pursue an acting and modeling career. On June 20, 1980, she made her first appearance in an episode of The Price Is Right. Then she got her major break when she appeared on the cover of "Playboy" magazine in May 1987, which received significant attention.
Vanna White's career reached new heights when she was selected to be a co-host on the game show "Wheel of Fortune" in 1982. She got a position to replace Susan Stafford's place as the new letter-turner. Vanna's role on the show was to reveal letters on the puzzle board by turning them, which she performed with grace and style. She quickly became a favorite among the crowd because of her stunning gowns and charming personality. She became one of the most recognizable faces on television due to her iconic appearance on the show.
The "Wheel of Fortune" has featured Vanna White for a long time. She was one of the longest-running game show hosts in the history of television because she had been with the program for more than three decades. Her collaboration with host Pat Sajak is legendary, and their chemistry has been highlighted as one of the reasons for the show's long-term success.
See also
The Natural Solution to Erectile Dysfunction
During her time on "Wheel of Fortune," Vanna White received numerous awards and honors. She received a star on the Hollywood Walk of Fame in 2006, recognizing her contributions to the entertainment industry. Additionally, she was named as a co-host in the Guinness World Record for "Television's Most Frequent Clapper" in 2013, showing her countless interactions with the show's letter board.
While "Wheel of Fortune" has been the major point of her career, Vanna White has also explored other opportunities in the entertainment industry. She made guest appearances on various television shows, including comedy and game shows, during her career.
Vanna White is actively involved in charitable activities. She has supported numerous charitable causes over the years, including organizations focused on cancer research, children's hospitals, and animal welfare.
Why is Vanna White paid so much?

Vanna White earned a significant amount of money from her work on Wheel of Fortune and Celebrity Wheel of Fortune.
Who is Vanna White dating?
Vanna White married restaurateur George Santo Pietro in 1990, but the couple divorced in 2002. They have two children together, a son named Nicholas and a daughter named Giovanna.
What is Vanna White's Net Worth?
Vanna White's Net Worth is estimated to be $85 million.