Dua Lipa is an English and Albanian singer, songwriter, and model who gained popularity in the music industry with her captivating voice, stylish image, and infectious pop hits.
While Lipa's earlier work was "dark pop," the songs on her popular second album Future Nostalgia were faster-paced. Lipa has worked with several different musicians, including Chris Martin, Miley Cyrus, and Elton John.
Dua Lipa's Bio, Age
Dua Lipa was born on August 22, 1995, in London, England. Lipa grew up in West Hampstead, London. Her father is a marketing manager and a  vocalist in the Kosovar Rock Band and her mother is a Tourism Manager.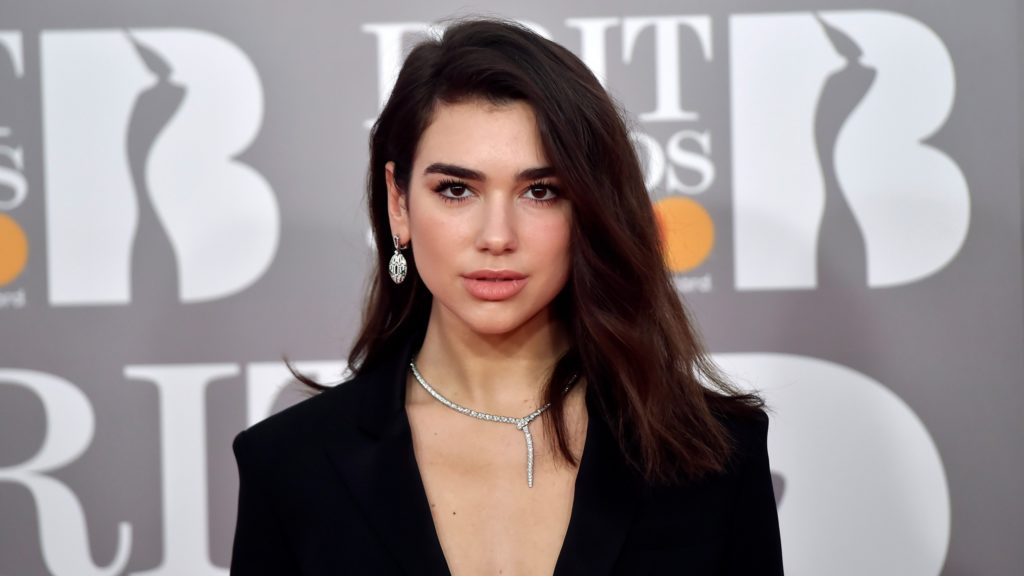 Career
Lipa fell in love with singing at a young age because of her family's appreciation of music. She was influenced by musicians like Pink, Nelly Furtado, and Christina Aguilera. Lipa started uploading cover songs to YouTube while she was a teenager, showcasing her amazing vocal range and moving performances. Numerous music managers were drawn to her online presence, which ultimately resulted in her securing a record deal.
See also
The Natural Solution to Erectile Dysfunction
In 2015, Lipa released her debut single, "New Love," which gained moderate success. However, it was her second single, "Be the One," that became an international breakthrough, reaching the top 10 in multiple countries. This early success laid the foundation for her career to flourish.
In 2017, Lipa released her self-titled debut album, showing her distinctive blend of pop, R&B, and electronic sounds. The album produced several hit singles, including "Hotter than Hell," "Blow Your Mind (Mwah)," and "IDGAF." The success of these songs established Lipa as a rising pop star and earned her numerous award nominations, including the coveted Brit Awards.
Lipa's breakthrough moment arrived in 2018 with the release of "One Kiss," a collaboration with renowned DJ and producer Calvin Harris. The infectious dance-pop track dominated the charts and became a summer anthem. It topped the UK Singles Chart for several weeks and earned Lipa her first UK number-one single. The song's popularity boosted Lipa to international stardom and earned her praise from critics.
Moreover, Lipa released "Electricity" with Silk City (Diplo and Mark Ronson), "Scared to Be Lonely" with Martin Garrix, and "Don't Start Now," the lead single from her second studio album, "Future Nostalgia" (2020). The album showcased Lipa's growth as an artist, blending nostalgic disco and funk influences with modern pop production. It received widespread acclaim, earning Lipa multiple Grammy nominations and winning the Best Pop Vocal Album award.
In 2021, Lipa released "Levitating," the album's standout track, which became a global sensation and reached the top 5 in various countries. She also collaborated with artists like Miley Cyrus, DaBaby, and J Balvin, expanding her musical horizons and further solidifying her presence in the industry.
In addition to her musical accomplishments, Lipa is well renowned for her fashionable sense and steadfast support of LGBTQ+ and gender equality issues.
Achievement
Dua Lipa has won multiple awards over her career, including six Brit Awards, three Grammy Awards, two MTV Europe Music Awards, an MTV Video Music Award, two Billboard Music Awards, an American Music Award, and two Guinness World Records. In 2021, she was a member of the Time 100 Next list.
Who is Dua Lipa dating?
Dua Lipa is dating Roman Gavras.
What is Dua Lipa's Net Worth?
Dua Lipa's net worth is estimated to be 35 million.
Body Measurement
Height: 5 feet 8 inches
Weight: 58 kg
Hair Color: Black
Eye color:  Light Brown