Jimmy Buffett was an American singer-songwriter, musician, author, and businessman. He was best known for his tropical rock music, which often portrays a lifestyle described as "island escapism".
Buffett produced the popular song known as "The Big 8": "Margaritaville" (1977), which is listed as the 234th "Song of the Century" by the Recording Industry Association of America.
Jimmy Buffett's Bio, Age
Jimmy Buffett was born on December 25, 1946, in Pascagoula, Mississippi.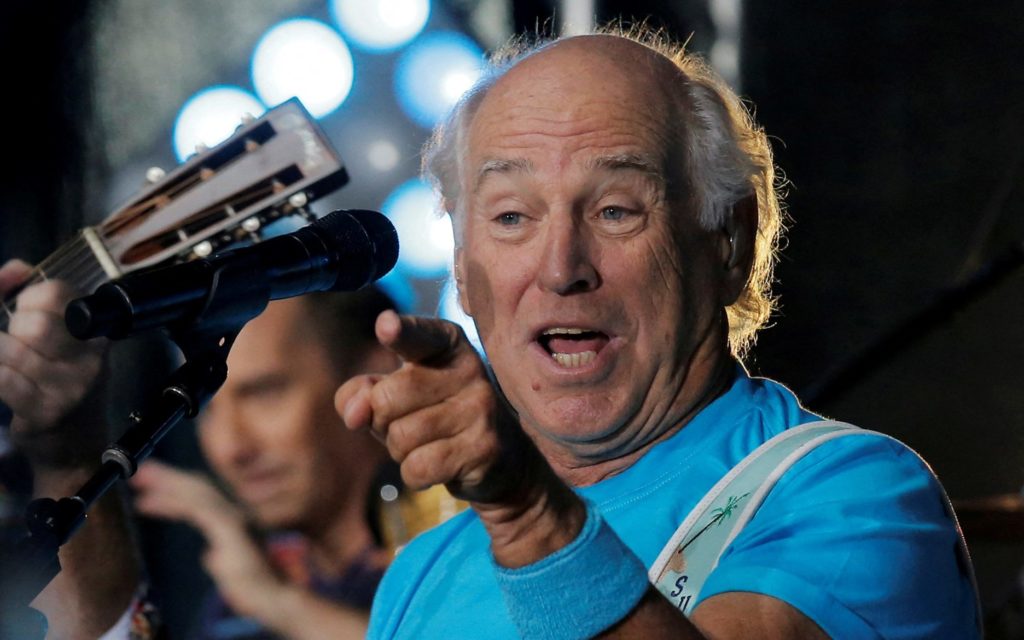 Career
Buffett's musical journey began in the late 1960s when he moved to Nashville to pursue a career in country music. He quickly developed his own sound by fusing rock, folk, and country with a distinct coastal vibe. This fusion resulted in the creation of "Gulf and Western" music, which can be identified by lyrics that frequently discuss escapism, tropical settings, and a love of the sea.
In 1970, Jimmy Buffett released his debut album, "Down to Earth," but it was his fourth studio album, "A White Sport Coat and a Pink Crustacean" (1973), that started to gain him a dedicated following. The album featured songs like "Why Don't We Get Drunk" and "Pencil Thin Mustache," which showed his signature humor and storytelling abilities.
See also
Why Leonardo DiCaprio may never get married & have Kids Either
Buffett's breakthrough came with the 1977 album "Changes in Latitudes, Changes in Attitudes," which included the chart-topping hit "Margaritaville." A lot of people adopted this song as their anthem, and it is still one of his most well-known songs because of its upbeat melody and lyrics about leaving for a carefree tropical paradise.
Jimmy Buffett's career developed throughout the 1980s and 1990s. He released numerous albums, including "Son of a Son of a Sailor" (1978), "Coconut Telegraph" (1981), and "Fruitcakes" (1994). His concerts, commonly referred to as "Parrothead" gatherings, drew a passionate and devoted fan base who embraced Buffett's laid-back lifestyle.
His other popular songs include "One Particular Harbour" (1983), "It's Five O'Clock Somewhere" (2003), "Come Monday" (1974); "Fins" (1979); "Volcano" (1979); "A Pirate Looks at Forty" (1974); "Cheeseburger in Paradise" (1978); "Why Don't We Get Drunk" (1973); and "Changes in Latitudes, Changes in Attitudes" (1977).
Apart from his music career, Buffett ventured into other creative activities. He wrote several best-selling books, including novels and autobiographical works. His book "Tales from Margaritaville" (1989) established his reputation as a storyteller, blending humor and escapism in a literary format.
Jimmy Buffett's music and personality continue to attract fans of all ages. His annual tours draw large crowds, and he has shared the stage with artists ranging from the Eagles to Alan Jackson. He received numerous awards and honors, including induction into the Songwriters Hall of Fame in 2006.
In addition to his successful music career, Buffett is known for his charitable efforts. He founded the "Singing for Change" charitable foundation, which supports a variety of social causes, including education and environmental conservation.
What did Jimmy Buffett have?

Buffett had been battling cancer for four years, receiving treatment while performing on the tour. He passed away at the age of 76.
Who is Jimmy Buffett dating?
Jimmy Buffett was married to Jane Slagsvol who is well-known for his Caribbean-inspired songs.
What is Jimmy Buffett's net Worth?
Jimmy Buffett's Net Worth is estimated to be $1 billion.