Post Malone also known as Austin Richard Post is an American singer, songwriter, and record producer. Malone is widely recognized for his ability to mix and fuse various styles and substyles of hip-hop, pop, R&B, and trap music.
Post Malone's Bio, Age
Post Malone was born on July 4, 1995, in Syracuse, New York, he spent his early years in Grapevine, Texas. He is the son of Richard Post, and his stepmother, Jodie.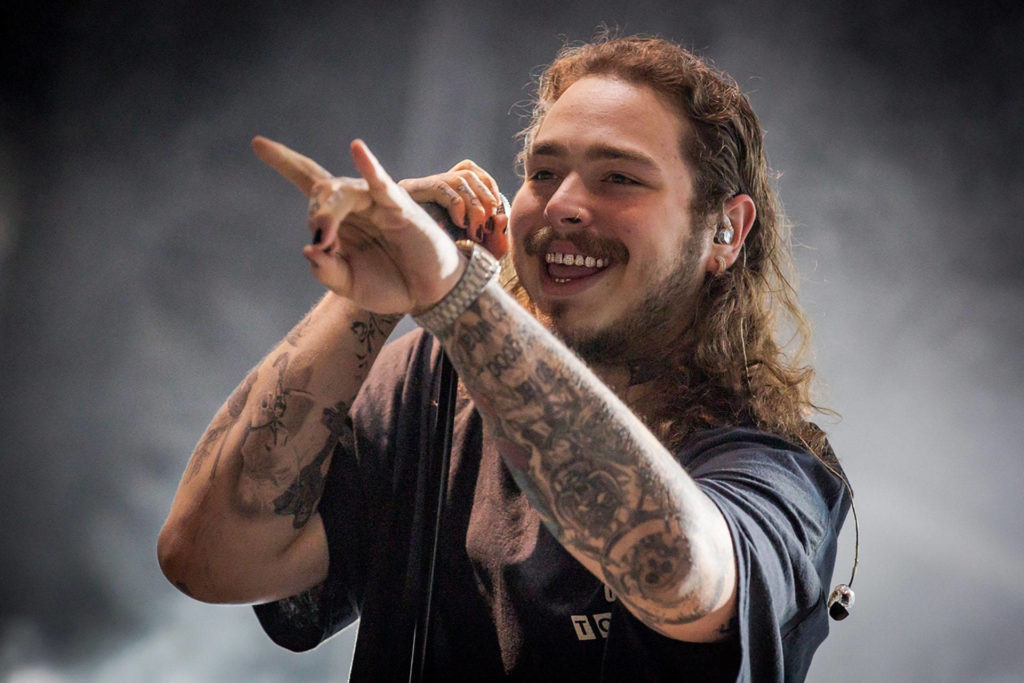 Career
Post Malone's musical journey began during his high school years when he started experimenting with music and playing in a rock band. His interest in music led him to start recording his own mixtapes and uploading them to the internet, which gained some attention and built a small following.
In 2015, Post Malone released his debut single, "White Iverson," a melodic hip-hop track that drew comparisons to basketball legend Allen Iverson. The song quickly went viral, gaining millions of views on YouTube and promoting him into the mainstream spotlight. This success caught the attention of major record labels, and he eventually signed with Republic Records.
In August 2015, Post Malone released his debut mixtape, "August 26th," followed by another mixtape, "Stoney," in December 2016. The latter featured the hit singles "Congratulations" and "Go Flex," both of which helped establish his presence in the music industry.
See also
Why Leonardo DiCaprio may never get married & have Kids Either
His debut studio album, also titled "Stoney," was released in December 2016 and received commercial success and positive reviews from critics.
In April 2018, he released his sophomore album, "Beerbongs & Bentleys," which became a massive commercial success. The album debuted at number one on the Billboard 200 chart and broke streaming records, further establishing Post Malone as a dominant force in the music industry. The album contained popular singles such as "Rockstar" and "Psycho," which had a significant presence on the global charts and radio stations.
Post Malone kept up his successful run by working with a variety of musicians, such as Kanye West, Justin Bieber, and Ty Dolla Sign, as well as leading his own costly tours and music festivals.
In September 2019, Post Malone released his third studio album, "Hollywood's Bleeding," which again debuted at number one on the charts.
In addition to his successful music career, Post Malone has also entered the business world. He launched his own brand of French rosé wine called "Maison No. 9" in June 2020, which became a huge success.
Achievements
During his professional journey, Post Malone has received numerous awards and nominations, including Grammy nominations, and has broken various internet records. With over 80 million albums sold, Malone is one of the most successful musicians. Malone has received 10 Billboard Music Awards, three American Music Awards, and one MTV Video Music Award.
His success can be attributed to his distinctive sound, authenticity, and ability to respond to the changing trends in music.
Who is Post Malone dating?
Post Malone is engaged to a Korean ethnic woman Jamie.
What is Post Malone's Net Worth?
Post Malone has an estimated Net Worth of $45 million.
Body Measurement
Height: 6 feet
Weight: 85 kg
Hair Color: Blonde
Eye color: Blue