Rauw Alejandro is a Puerto Rican rap artist, vocalist, and songwriter. "Afrodisaco," his first studio album, was published on November 13, 2020, and "Vice Versa," his second studio album, was released on June 25, 2021, with the lead track "Todo de Ti."
The album "Afrodisaco" reached number 3 on the US Latin music chart and number 2 on the Productores de Msica de Espaa, the Spanish music charts' national organization. Both the RIAA (Recording Industry Association of America) and the Productores de Msica de Espaa awarded it a 'Gold' certification. Both the US Latin and the Productores de Msica de Espaa charted "Vice Versa" at number one. The RIAA had given it the 'Platinum' designation. He released his first mixtape, Punto de "Equilibrio," in November 2016. He is a member of "the new generation" of urban vocalists from Puerto Rico.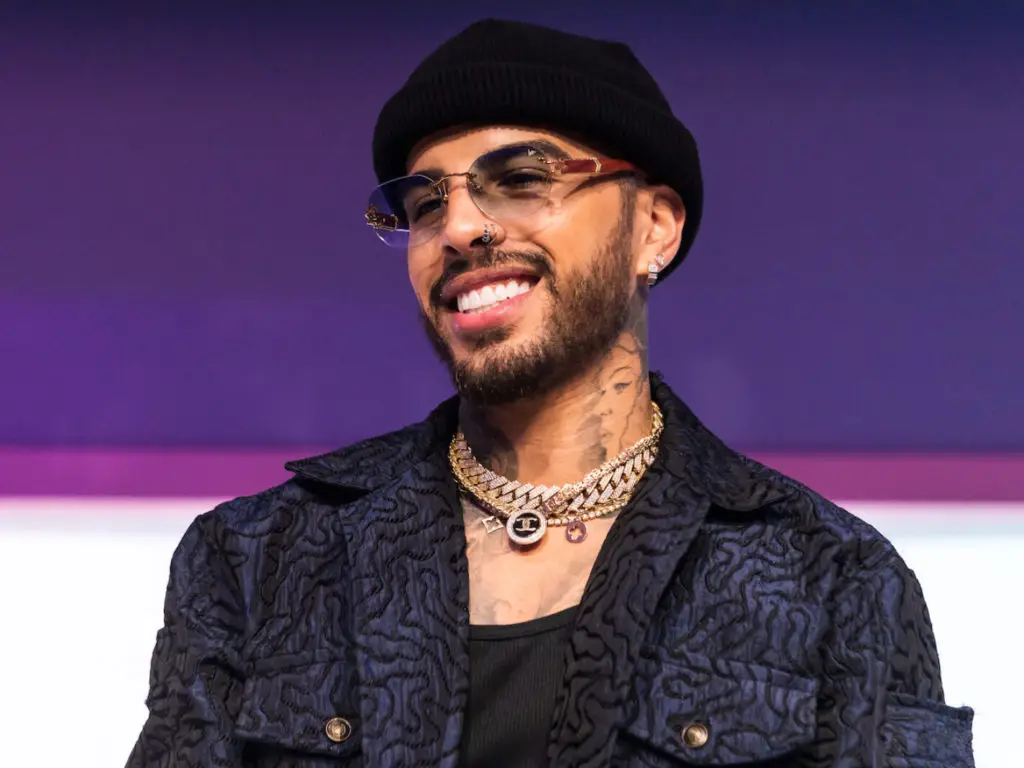 Rauw Alejandro's Bio
Raul Alejandro Ocasio Ruiz, better known as Rauw Alejandro, was born on January 10, 1993, in San Juan, Puerto Rico. He was reared in Canovanas and Carolina, where he spent his youth. As a result, he is of Puerto Rican descent and Hispanic race. He was born in Puerto Rico and is of Puerto Rican origin. As of 2021, he is 28 years old. His zodiac sign is Capricorn, and he practices Christianity. His father, guitarist Ral Ocasio, and mother, backing singer Mara Nelly Ruiz, were the first to expose him to some of his musical inspirations, such as Elvis Presley, Michael Jackson, and Chris Brown. When he lived in Miami and New York City, he was inspired by the R&B and dancehall genres. He also has a sister who is his sibling.
Because he enjoys dancing, Rauw Alejandro participated in school talent events. He enrolled in the University of Puerto Rico, the largest public university in the United States Commonwealth of Puerto Rico, after graduating from high school. From the age of six to twenty, he played association football. He later abandoned football after suffering an injury at the age of 20 because he "could not play as he anticipated." He relocated to Orlando, Florida with the hopes of being scouted for a position in the Premier Development League (PDL), but was ultimately unsuccessful. After retiring from sport, he pursued a career in music.
Timeline of Alejandro Rauw's Career
In 2014, Rauw Alejandro started using SoundCloud to share his music. Then, in November 2016, he released his first mixtape, "Punto de Equilibrio." In January 2017, he got a recording contract with Duars Entertainment. After a year, Sony Music Latin invited him to be a part of "Los Próximos," a musical project in which the company was looking for fresh musical talent. From then, he rose to prominence and was included in a number of collaborations, including Kevin Roldán and Khea's "Pa' Tu Casa" and Ozuna, Lunay, and Lyanno's "Luz Apaga" that same year.
See also
The Natural Solution to Erectile Dysfunction
In December 2017, he released his debut song as a solo artist, "Toda," alongside Alex Rose, which reached at number 29 on the Billboard Hot Latin Songs charts in November 2018. In January 2019, he and Nicky Jam released the tune "Que le dé." His duet with Farruko, "Fantasias," was published in December 2019 and reached number 12 on the US Latin chart. His first album, "Afrodisaco," was published on November 13, 2020, and includes songs like "Enchule," the "Eleg" remix, and "Reloj," which he co-wrote with Anuel AA. On May 20, 2021, he released "Todo de ti," which reached number two on Spotify's Top Songs Global chart. On June 25, 2021, he launched his album "Vice Versa" on Sony Music Latin.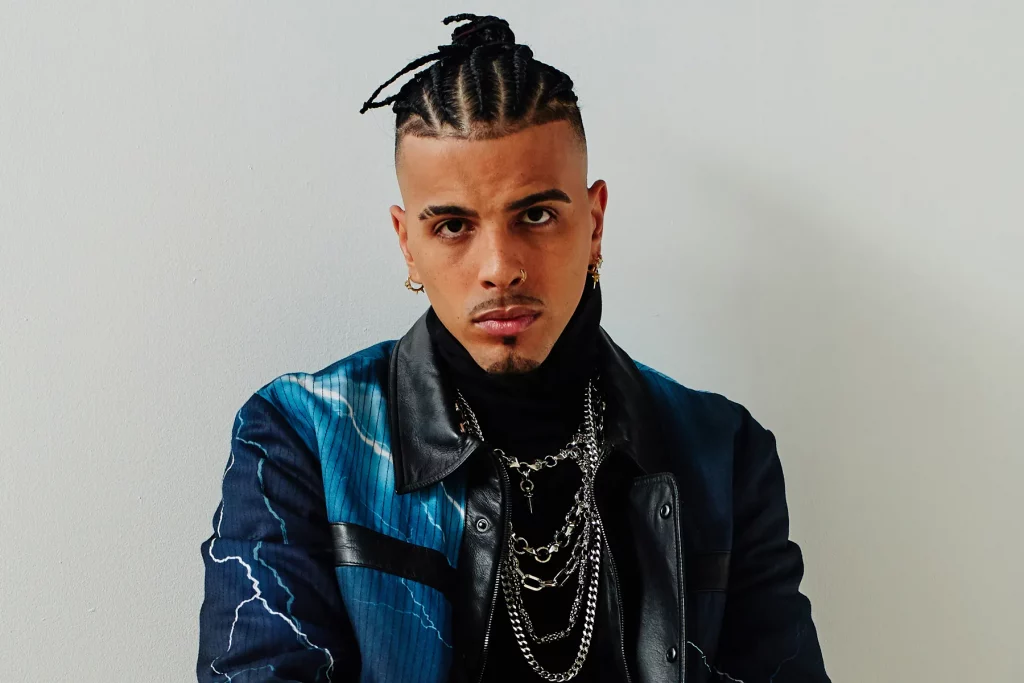 Who is Rauw Alejandro's Girlfriend?
Rauw Alejandro has not yet married and plans to do so in the near future. He is now in a relationship with Rosala, whose true name is Rosala Vila Tobella, and they are dating. Rosala is a singer, songwriter, producer, and composer from Spain who is noted for her contemporary take on flamenco music. The couple began dating in the year 2021 and are now living happily together without any complications. After being seen holding hands in Los Angeles in August, the couple sparked dating rumors. Over the weekend, Rauw and Rosalia posted social media postings showcasing one other, starting with a TikTok published by Rosala, 28, on Friday.
In the video, she and Alejandro, 28, spun around her beau while making a heart shape with their arms. Rosalia celebrated her birthday on Saturday and commemorated the occasion with a series of Instagram images. She's seen in one snap resting on Alejandro's lap as he plays video games. In another, she's smiling and snuggled up close to him. She captioned the shot, "BlissssSSSSlibrA y bendecidA [blessed]." "," Alejandro said in response to her message. According to Billboard, they both attended the Billboard Latin Music Awards and were seen together at the afterparty at Miami's LIV Nightclub. He is not homosexual and has a heterosexual sexual orientation. Currently, Rauw Alejandro resides in Carolina, Puerto Rico.
Rauw Alejandro's Net Worth
Rauw Alejandro is a rapper, singer, and songwriter that has a lot of hits, albums, and songs to his credit. As of 2022, Rauw Alejandro's net worth is believed to be about $15 million. The music business is his primary source of money.
While his precise yearly pay and career earnings have yet to be released, there is little question in his fans' minds that he earns a substantial sum of money from his profession. He might potentially be making a good living from his self-titled YouTube channel, which has 9.86 million followers and over 7 billion views. He is now enjoying a wealthy lifestyle.
Rauw Alejandro's Height
Rauw Alejandro is a charming vocalist with a perfect height of 5 ft 8 in (173 cm) and a healthy body weight of 74 kg (163 lbs). He has an athletic body type. His hair is dark brown, and his eyes are the same hue. His hair is short-cropped and he has a toned figure. He also sports a rough beard and a nose ring as well as earrings. He has tattoos on his wrists, neck, upper body, and stomach, among other places. His additional bodily measurements are currently unavailable. Overall, he has a healthy figure and a lovely personality that draws a large number of people to him.
Quick Facts
Alejandro and Anuel AA, a fellow Puerto Rican rapper, were childhood buddies who attended the same school and shared lessons with Federico A Benitez. Raul Alejandro Ocasio Ruiz is his actual name. He grew up in the cities of Canovanas and Carolina. He was born in Puerto Rico and is of Puerto Rican origin. When he lived in Miami and New York City, he was inspired by the R&B and dancehall genres.
He has a sister who is his sibling.