LeBron James is widely regarded as one of the greatest basketball players of all time.  He is considered one of the greatest all-around players in National Basketball Association history.
Throughout his exceptional career, he has accomplished numerous achievements and set records that have established his place in the sport's history.
LeBron James's Bio, Age
LeBron James was born on December 30, 1984, in Akron, Ohio. His father's name is Anthony McClelland who has an extensive criminal record.
Educational Background
LeBron's basketball journey began at St. Vincent-St. Mary High School, where he gained national attention for his exceptional skills. In 2003, he made the unprecedented leap from high school to the NBA when he was selected as the first overall pick by the Cleveland Cavaliers in the NBA Draft.
James began playing organized basketball in the fifth grade. He later played Amateur Athletic Union (AAU) basketball for the Northeast Ohio Shooting Stars.
See also
Why Leonardo DiCaprio may never get married & have Kids Either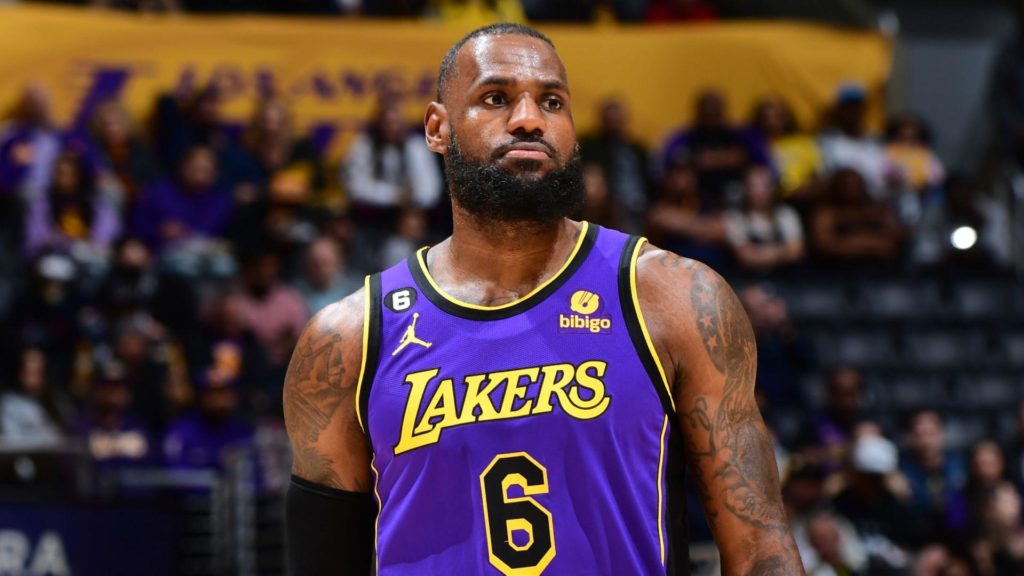 Career
During his first tenure with the Cavaliers, LeBron emerged as a rising star. He became the team's prominent figurehead and an unstoppable force on the court, showcasing his all-around abilities, athleticism, and basketball intelligence. His impressive performance led to him winning the NBA Rookie of the Year Award in 2004.
Over the course of seven seasons, LeBron maintained impressive statistics and received many All-Star nominations. In 2007, he led the Cavaliers to their first-ever NBA Finals appearance. However, they were unable to secure the championship and lost to the San Antonio Spurs.
Before his junior year in 2001, James was featured in an article in Slam magazine. Additionally, he graced the cover of Sports Illustrated, becoming the first underclassman in high school basketball history to achieve this goal.
Back in 2010, LeBron faced a lot of criticism when he decided to join the Miami Heat in free agency. He teamed up with other all-star players, Dwyane Wade and Chris Bosh, to create a dominant "Big Three." Throughout his four-year tenure in Miami, LeBron made it to the NBA Finals four times and brought home two championships in 2012 and 2013.
In 2014, LeBron returned to Cleveland, where he continued to excel and achieve numerous milestones. In the 2016 NBA Finals, he led the Cavaliers to their first-ever NBA championship, delivering a historic comeback against the Golden State Warriors after being down 3-1 in the series.
LeBron joined the Los Angeles Lakers in 2018 after playing with the Cavaliers twice. Despite encountering injuries and obstacles, he managed to lead the team to victory in the NBA Championship in 2020. This was his fourth NBA title and another Finals MVP award. Remarkably, he became the first player in NBA history to win the Finals MVP award with three different teams.
Achievements
LeBron James has earned many awards and honors in his basketball career, such as 17 NBA All-Star selections and 4 NBA Most Valuable Player (MVP) Awards. He has also been selected for the All-NBA Team and All-Defensive Team many times. LeBron is known for his impressive statistics, including high career averages in points, rebounds, assists, and steals.
Who is LeBron James dating?
LeBron James married Savannah James in 2013.
What is LeBron James's Net Worth?
LeBron James has an estimated Net Worth of $1 billion.
Body Measurement
Height: 6 feet 8 inches
Weight: 110 kg
Hair Color: Black
Eye color: Brown