Zion Williamson is an American professional basketball player who has taken the NBA by storm with his exceptional athleticism, strength, and versatility. Williamson is recognized for his amazing combination of height, agility, and explosiveness, standing at 6 feet 7 inches tall and weighing roughly 285 pounds.
Zion Williamson's Bio, Age
Zion Williamson was born on July 6, 2000. He is the son of Sharonda Sampson and Lateef Williamson.
Educational Background
Williamson went to Spartanburg Day School and was a consensus five-star recruit, ranking among the top five players in the 2018 class. In his senior year, he led his team to three consecutive state titles and was named South Carolina Mr. Basketball.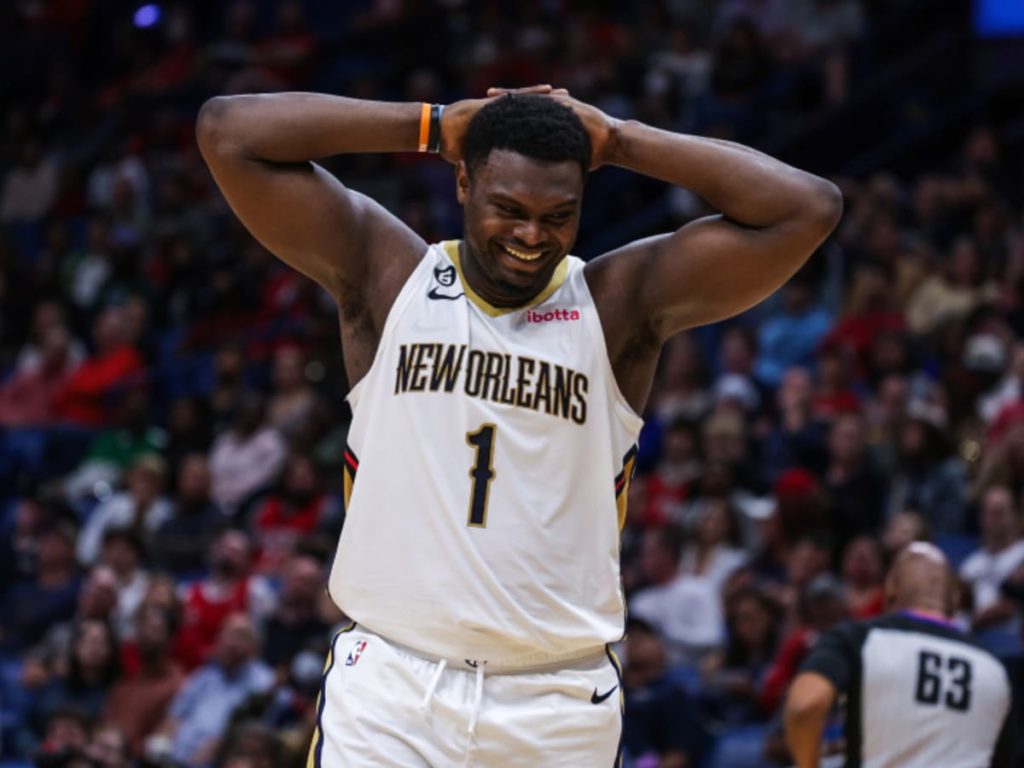 Career
Williamson's basketball career began in high school when he gained national notice with amazing dunks, powerful drives to the basket, and dominant performances. He went to Spartanburg Day School in South Carolina, where he was twice named South Carolina Mr. Basketball and drew the attention of college scouts from all over the country.
In 2018, Williamson committed to play college basketball for the Duke Blue Devils under coach Mike Krzyzewski. During his first year at Duke, Williamson continued to impress with his ability to impact games on both ends of the court. He averaged 22.6 points, 8.9 rebounds, 2.1 steals, and 1.8 blocks per game, earning him numerous honors, including the prestigious Naismith College Player of the Year award.
See also
The Natural Solution to Erectile Dysfunction
After a standout season at Duke, Williamson declared for the 2019 NBA Draft and was selected as the first overall pick by the New Orleans Pelicans. His transition to the professional level was met with high expectations, and he quickly proved his worth.
Williamson's playing style is characterized by his ability to attack the basket with unmatched force and skill, often finishing through contact and converting high-percentage shots. His exceptional court vision and passing ability for a player of his size also make him a threat in facilitating offensive plays. As a forward, he possesses the agility to handle the ball and initiate fast breaks.
While injuries have posed occasional challenges early in his career, Williamson's potential remains sky-high. His impact on the game is not limited to scoring; he has the potential to develop into a well-rounded player who can contribute to multiple aspects of the game.
Williamson has proven the ability to load up the statistical sheet with excellent averages in points, rebounds, and assists in his first few seasons with the Pelicans. His unusual combination of height, quickness, and talent makes him a matchup nightmare for opponents, and his career track suggests to several All-Star appearances and, possibly, MVP consideration.
In a league dominated by superstars, Zion Williamson's combination of power and skill defines him. He has the ability to leave a permanent impression on the NBA and become one of the most iconic players of his generation if he keeps perfecting his skills, increasing his basketball IQ, and staying healthy.
Who is Zion Williamson dating?
Zion Williamson is dating Ahkeema and they are expecting their first baby together.
What is Zion Williamson's Net Worth?
Zion Williamson's net worth is estimated to be $18 million as of 2023.
Body Measurement
Height: 6 feet 6 inches
Weight: 129 kg
Hair Color: Black
Eye color: Dark Brown